Cloud computing: the pros and cons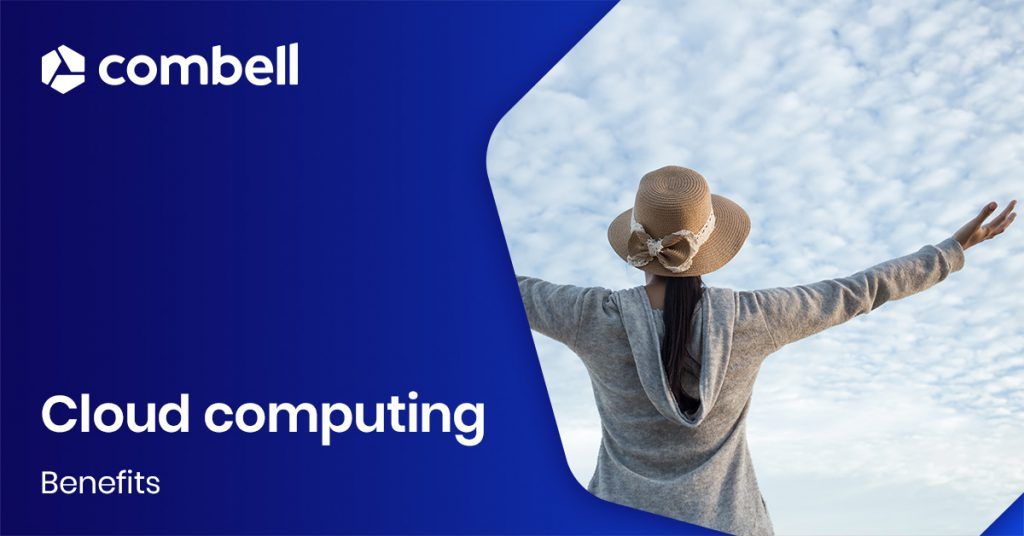 Cloud computing is all the rage. But is it really the right solution for every company, large or small? We are going to list the pros and cons for you here…
Download our free e-book 'Which Cloud architecture would be best for my business?'
Cloud computing in a broad range of applications and sectors
Cloud computing can have huge benefits for companies in a variety of applications. But you probably already knew that! For example, it makes many IT tasks more efficient and straightforward. Just consider the following:
Testing and deployment of new services or applications
Big data analysis with massive data flows
Disaster recovery, which enables businesses to recover quickly after a disaster thanks to the data stored in the cloud and the duplication of their entire system on a virtual server
Deep learning or machine learning in general, where massive amounts of data are necessary to train an algorithm
Internet of Things (IoT), through which the ever-increasing number of connected devices generate massive amounts of data
Agile Development, whereby developers continuously work on improving / developing the code of an application: the cloud infrastructure provides a uniform and unique code structure for every specific project
Cloud backup and data recovery systems, which are indispensable for any business, especially now that ransomware is becoming increasingly common
An increasing number of sectors are therefore turning to cloud computing, like:
Education, where schools no longer have to provide and maintain their own infrastructure
Insurance, where the broker has real-time access to the information he needs, wherever he is located
Hotels, where the reservation of a simple B&B room is made super easy thanks to special web portals
Real estate, where it is crucial to have access to the latest information anytime, anywhere, on any device
Cloud computing from an objective point of view
What cloud computing is all about is explained in our earlier article 'Cloud computing, what could it do for you?', in which we also provided you with detailed information about the various forms of cloud computing, such as the "as a Service" services (Infrastructure, Platform, Software, etc.).
But is cloud computing nothing but sunshine and rainbows, or are there some dark clouds as well? And is it really the ideal solution for every business? Below we will take a closer look at the benefits, but we will also draw your attention to a few aspects that may be an issue for your organisation. Because cloud computing also has its drawbacks, which you should not ignore. Because you must have all the necessary knowledge to make the right decision.
1. Cloud computing will save you a lot of money
You no longer have to purchase your own servers and software.
According to a study by the California University of Berkeley, cloud services are five to seven times cheaper than having to invest in your own on-site infrastructure.
That makes cloud computing ideal for start-ups, because they can get started very quickly, without having to invest a fortune. Remember that, if you want to have your own infrastructure on site, you need to order servers, which need to be delivered, installed and configured. In addition, at first, you have no idea of what you really need: how many users you will have, how much computing power you will need, etc. In the best case scenario, your project will be a big success, but if that is not the case, you can just cancel your Infrastructure-as-a-service subscription. To put it in technical terms, cloud computing helps you shift costs from CAPEX (Capital Expense) to OPEX (Operational Expense).
Drawback: If, as an existing company, you want to make the switch to the cloud, you must realise that a migration to the cloud will take some time and must be carefully considered in order to rule out any potential early-stage problems.
Tip: Thanks to its extensive expertise, the Combell moving team will perfectly guide you through your migration to the cloud.
Cloud infrastructure is fully scalable.
You can add storage and/or computing power whenever you need it. For example, when your app suddenly becomes more popular than you thought. Or when you plan to run a special offer and want to be prepared for a major traffic peak. Once the campaign is over, you can simply scale down, meaning you only pay for what you need.
This scalability also enables you to perform complex tasks, such as those involving artificial intelligence. Instead of running 1 powerful server for 1,000 hours, why not run 1,000 servers for 1 hour?
In other words, you pay per use: providers know precisely how much CPU and other resources you use and charge you accordingly per day, week or month.
Drawback: If you choose to receive an invoice afterwards based on your usage, the costs may be (much) higher than predicted.
Tip: In Combell's cloud model, you can assess the resources – and thus the costs – in advance. You can, of course, scale up, but this is done proactively, resulting in predictable costs.
2. Your data are safe in the cloud
In the event of a disaster, your data is safer in the cloud than if it were on your own servers. Combell's data centre can withstand fire, power cuts and other disasters. Physical access is closely monitored. And all possible precautions are taken to prevent hackers from attacking the servers. After all, cloud providers are very much concerned with security and privacy, which is why they meet higher standards than most other companies. Have a peek behind the scenes of Combell's data centre.
Machine maintenance is carried out without downtime. Your data are also available during maintenance operations: when the virtual machines that run on a physical server require maintenance, they are simply moved to another physical server first.
Your cloud provider automatically backs up your data. In consultation with your provider, you can determine the frequency of backups and their retention period. This way, you can always revert to the backup if something goes wrong with your data.
Backups in the cloud can be restored much faster. After all, the backup is a copy of your entire virtual machine, and can therefore be started in its entirety in the cloud. You can thus have your server back exactly as it was at the time the data were backed up.
Drawback: What would happen to your data if your cloud provider were to go bankrupt? Or if you are unhappy with your provider?
Tip: Make sure your cloud provider provides guarantees for the portability of your data, so that you can switch providers if necessary.
3. Software in the cloud: automatic updates
You always have the latest version of the software.
Most software packages work with cloud subscriptions, which enable you to automatically receive the latest updates, as is the case with Combell's Microsoft 365 (Office 365), for instance. In many cases, these updates not only add new features, but they also fix security issues that have been identified. So, automatic updates help improve security!
Drawback: Automatic updates require your staff to adapt to the new features each time. And major updates may even cause major problems (e.g. incompatible templates in your word processor or incompatible macros in your spreadsheets).
4. Your infrastructure in the cloud: no more worries!
Any computer with an Internet connection will do.
You no longer need to provide your collaborators with powerful computers, as all the computing power comes from the cloud. You can contact the helpdesk of your software-as-a-service or platform-as-a-service provider. This, again, will help you save money, because you no longer need to use your own IT staff as a helpdesk, which means these people can focus on other tasks.
Drawback: You have to work with various external helpdesks for different hardware and software. Having your own helpdesk enables your employees to identify recurring problems and work on solving them.
IT specialists are no longer required to maintain the infrastructure.
These people can now fully focus on the development of your digital project!
Drawback: You have to rely on the skills of your cloud provider. In the event of a failure or malfunction, you will have to wait passively for the problem to be solved, whereas if you had your own infrastructure on site, your IT staff might have come up with a workaround.
5. The cloud: available anytime, anywhere
Your documents and productivity tools in the cloud are available anytime and anywhere.
Employees visiting customers, for example, can access all the information they need from anywhere, often even from their mobile device. This level of accessibility is also ideal if you want your collaborators to work from home, provided their job can be done there.
Drawback: You are dependent on a reliable Internet connection. But the recent stress test that took place during the coronavirus crisis has shown that the Belgian infrastructure can handle this!
Tips:
Make sure you also check where your data is stored in the cloud, in order to comply with the rules set out in the GDPR. For further details on this subject, please refer to our article: Cloud Computing and GDPR: what you need to know.
Confidential information (military secrets, medical information, etc.) may still be best kept on site.
Build scenarios to block access to your data and tools when an employee leaves your company.
We hope this article will help you decide whether or not to make the switch to the cloud. Do you have any further questions? Our experts will be happy to help you find the perfect cloud environment for your company or application. Read more about our cloud solutions. And do not hesitate to contact our experts for free information. Combell's cloud services will take you to cloud nine!