Explained: what is hybrid cloud?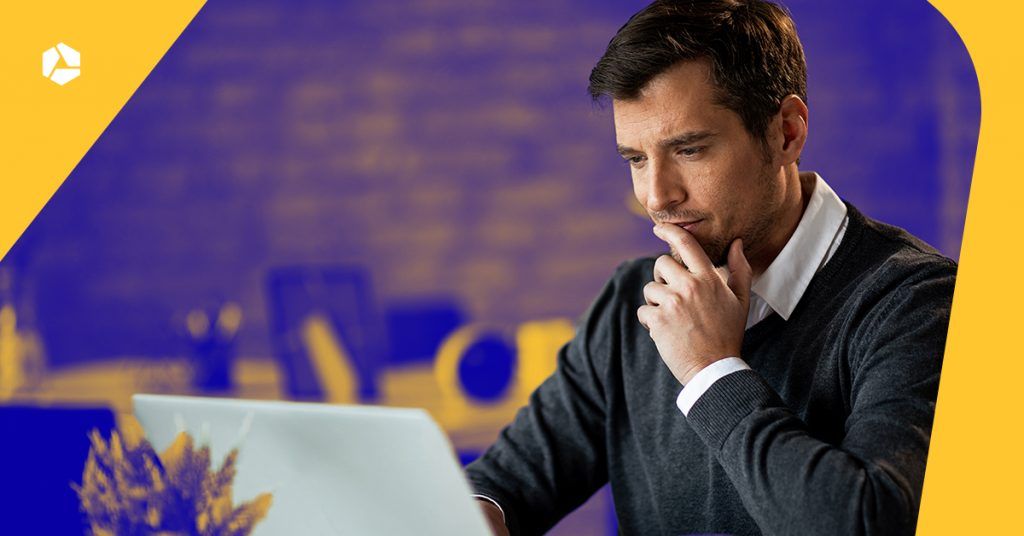 Do as you please! A hybrid cloud environment gives you the ultimate freedom to do what you want with your data. 😀
Definition of hybrid cloud
There are several descriptions of hybrid cloud. Much depends on your chosen cloud provider. In general, hybrid cloud is a cloud computing environment where you as a company use, for example, multiple cloud providers, or public cloud and private cloud infrastructures. This allows you to spread and distribute your data across different IT environments.
The hybrid cloud connects all these locations into one seamless and cohesive environment. So with hybrid cloud, you combine the best of "many" worlds. But do you actually know what this new world has to offer? In short: flexibility and scalability of the public cloud and the performance security and extra data protection of the private cloud.
Even in parallel with your on-premise servers
Using the advantages of public and private cloud at the same time does not mean that you have to ditch your own servers. If you still have certain ongoing contracts, you obviously want to avoid double costs.
That is why it is perfectly possible to use cloud resources in combination with your own infrastructure. The experts here at Combell guide you in this process. This way, you do not have to worry! Maybe you will eventually switch entirely to the cloud. That is entirely up to you.
By combining hybrid cloud with on-premise servers (servers in your own office or at your own location), you can benefit from the flexibility and scalability of the cloud, while meeting specific security requirements. Think of major banking institutions that want immediate access to their own servers (for example, if there is a widespread internet outage). You use the benefits of both environments.
Even in parallel with international cloud providers
We said it before: (pretty much) anything is possible with hybrid cloud. So you can also store certain data with major actors in the cloud industry. Those are hyperscalers such as Amazon Web Services (AWS), Microsoft Azure or Google Cloud Platform (GCP). While you can store other assets with a local, managed hoster such as Combell. That's another example of a hybrid cloud model.
It could well be that you don't want to put certain data in the hands of U.S. companies. But rather, you want to comply with the European GDPR legislation. Then you need to be able to rely on a local hosting company. You get these guarantees by working in Combell's public or private cloud environment.
By working this way, as an entrepreneur, you benefit from the flexibility, scalability and cost savings that the hyperscaler infrastructure brings, while at the same time, you can maintain control over specific applications and data.
Secure and scalable
By switching to hybrid, you respond to the specific needs of your website or other applications. Such as cybersecurity, scalability and cost savings.
Tip
Did you know that business needs such as performance and IT security are top priorities here at Combell? Discover how our managed services can boost your company.
Thanks to hybrid cloud, you choose which data you store where. This way, you can store sensitive data or applications on a dedicated infrastructure, for instance, and put the rest of your data in a shared public cloud. Which, of course, is just as secure.
Public cloud, private cloud or hybrid cloud?
You can opt for public cloud, private cloud and/or hybrid cloud. But what are the main differences between these cloud solutions? And what is the best cloud environment for your data?
Among other things, the size of the project you have in mind and your budget determine your choice. If you are a start-up entrepreneur who wants to take your first steps in the cloud, then a public cloud from hyperscalers and/or a local hosting company will do the trick.
Larger companies or large projects are better off with private cloud or hybrid cloud. This is because you have more control and count on extensive scalability.
Key differences between public, private and hybrid clouds
Tip
To save costs, as a large company, it's better to choose private cloud anyway. Because paying for different public clouds, that adds up after a while. With your own private cloud, you determine your own capacity and economies of scale.
Tip
In order to help you advance, Combell can integrate your existing on-premises infrastructure. In doing so, we make sure that the flow between your on-premises setup and the cloud runs perfectly. Set up a meeting and we will discuss the possibilities with you.
Hybrid cloud explained with a simple example
It is important to know why the combination with a private cloud (provider) is recommended if you have a lot of data to process. This simple example explains it loud and clear:
Imagine you are a doctor with many patients coming through the door. To provide the best care to everyone, you need a platform where you can access electronic patient records, for example. That's business-critical information.
That information is very important and must be kept secure so that invaders cannot access it. You can store that data in a "safe" to which only you have access. Thanks to that customized structure, you have even better visibility into the cybersecurity of your data. That's what private cloud is all about.
Go big online with your business
Other data on your website such as your consultation times, tips for quitting smoking ... are less (or not) sensitive. You place this non-critical information on the public cloud. Make no mistake: that is an equally secure safe. Indeed, again, we are talking about a dedicated, ultra-secure server.
By combining private and public clouds, you can work more efficiently and grow as an entrepreneur. Because all your data are running on a specifically chosen - hybrid - cloud environment. And that's why it's important to use the right combination of private and public cloud, just like the teamwork of surgeons during a complex operation! 😀
Hybrid cloud: advantages outlined
Here's how hybrid cloud works
The architecture of a hybrid cloud consists of two or more separate cloud environments, such as the private cloud and the public cloud, that are connected through a network connection such as VPN (Virtual Private Network). It is thanks to that integration with the public and private cloud that you can enjoy the benefits of both cloud environments.
However, as we've already written: together with you, we outline that custom architecture. Partly on-premise in your own company, combined with public cloud with major players such as Amazon and Microsoft or (partially) public and private cloud under the safe wings of Combell ... The possibilities are endless. Make the most out of it!
Business-critical data and data with high compliance requirements can be hosted in the private environment. You manage this cloud yourself or entrust it to the cloud specialists of a hosting company such as Combell.
Your other data are placed on the public cloud. Here too, you have the choice: take full control (OpenStack Cloud) or have Combell take care of it for you by outsourcing the management. If you choose the latter, you work in a managed public cloud.
Combell creates an optimal hybrid cloud environment
Next, the goal is to make optimal use of the hybrid cloud. Do not forget that, to do so, you must be able to rely on your hosting partner.
Concretely, for Combell customers, this means: we manage your hybrid cloud using the best management tools and technologies. This allows us to efficiently manage, secure and monitor your cloud environment. Thanks to our performance monitoring, you can follow the statistics of your server.
In addition, we guarantee the strictest security measures. We protect your cloud environment against security risks such as hacking or data theft. We accomplish this by using firewalls, advanced security protocols and regular security audits and tests.
No worries thanks to managed hybrid cloud
Personalized follow-up
With Combell, you can also count on a 24/7 monitoring service that allows us to proactively detect and resolve problems. While we work hard, you can sit back and relax. 😄 Who also work hard: our cloud experts. They guarantee you a customized follow-up. Thanks to their advice, you can be sure you're making the best use of hybrid cloud opportunities.
These colleagues are also responsible for the maintenance and monitoring of your cloud environment. Of course, our team is ready to help you with any problems and questions.
Managed cloud: worry-free working in the cloud
With managed hybrid cloud, you hand over all your worries and enjoy the best possible combination of benefits. For most companies, this is the best choice, since it is a tailored solution. If Combell is your cloud provider, we also take care of monitoring, maintenance and all required updates. This way, you can concentrate on your business.
The managed cloud solutions you can always count on:
The best cloud solution for you
Cloud storage
Cloud backups made to measure
Cloud security
Cloud replication
Additional benefits
The cloud offers many advantages: scalability, flexibility and cost efficiency, for example. With managed cloud, an additional benefit is added: worry-free. From maintenance to updates, patches and everything else involved in the cloud - we have everything under control.
What our customers have to say about working in (hybrid) cloud
Several of our customers are already enjoying the benefits of hybrid cloud. Together with Combell, they developed a custom-made cloud solution. Are you the next company to make the switch? 😉
Having a local partner with lots of support and flexible scalability. These were the needs of garden and animal specialist Horta. With Combell, they found what they were looking for! Their entire cash register system is hosted by Combell, while they manage their accounting in-house.
"We have a private cloud with Combell, which consists of more than 20 servers. If we do have connection problems, we fall back on the on-premises 'SOS servers' in our store."

Horta
Our solution for Horta
Combell's cloud infrastructure ensures performance and stability. Just what Horta needs.
Every day, more than 40,000 health professionals use one of the software solutions of the Gent-based company Corilus. The pressure is on, because Combell is Corilus' cloud provider. They were looking for the right partner, one that offers strong guarantees that data are managed securely and are quickly accessible at all times.
The Combell cloud ensures that our tools are securely available to our customers 24/7. Even if the number of users increases.

Corilus
Our solution for Corilus
For this client, managed hosting in the cloud ensures continuous availability of their applications.
This is another area where hybrid cloud comes in handy
You hear more and more about it: AI (Artificial Intelligence) and IoT (Internet of Things). Did you know that such applications are increasingly using a hybrid environment? That's because those apps need to process and store a lot of data in a short period of time. The performance of a hybrid cloud solution then comes in very handy.
Hybrid cloud can help by storing the data needed for AI analysis in the public cloud, while the confidential data remains in a private cloud.
For IoT applications, it is important that data is collected and processed in real-time. Hybrid cloud can help with this by applying edge computing. This means that the data is processed at the location where it is collected and stored in a private cloud, while the public cloud is used for data analysis and making decisions based on that data.
Hybrid cloud, something for you?
Whether you're a small business owner just starting out or an established company with multiple offices, moving to hybrid cloud offers numerous benefits. For one, you'll seize the opportunity to better align your IT infrastructure with your specific needs and budget.
So if you are looking for a cloud solution that can help your company grow and adapt to changing circumstances, consider switching to hybrid cloud. At Combell, we can help you make a smooth transition to hybrid cloud and make sure you always have the right hosting solution, specifically for your business.
Contact us today to discuss what we can do for your company!