Save money and time by working in the cloud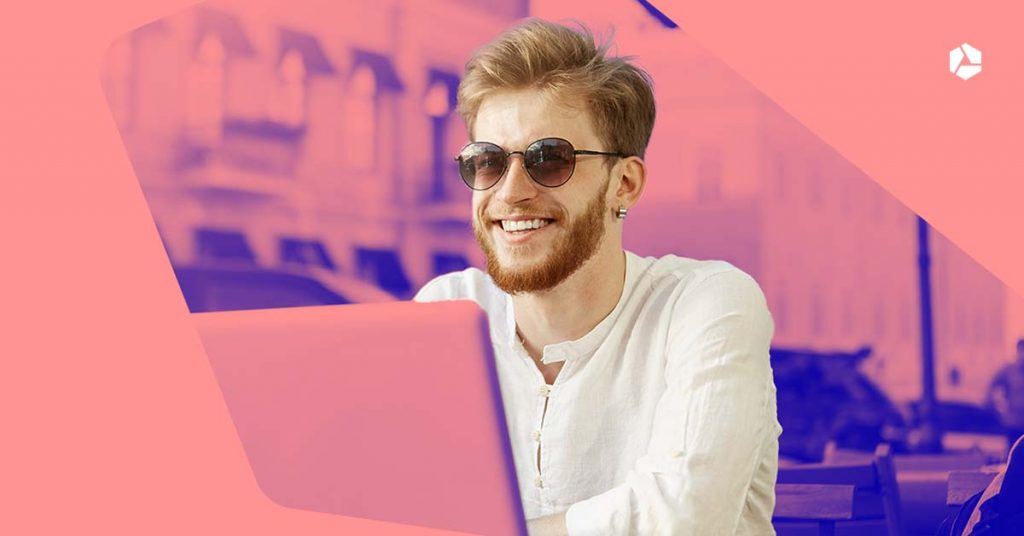 Working in the cloud... What exactly does that mean?
The cloud is basically a network of servers. So, when you work in the cloud, you do not work using your own hardware (your computer or your company's infrastructure) on which your own software is installed. Instead, you work via the Internet or another network using servers that are located elsewhere.
As a company, you can have your own cloud for your website, for example, or for outsourcing your IT infrastructure. For this underlying infrastructure of 'the cloud', you can choose from various models: public, private or hybrid cloud. Our advice will help you find out which model is best suited to your business.
On that infrastructure in the cloud, various services are offered "as-a-service". This means that you can simply subscribe to services in the cloud, and you do not have to worry about anything else: your cloud provider will take care of the maintenance of the services and the infrastructure. Pretty handy, right?
Download our e-book 'En route to the cloud' straight away
We only highlight a fraction of the benefits and applications of the cloud in this article, but the possibilities are só versatile. With our e-book 'Extended report on the cloud' we put you on the right track!
The pros and cons of working in the cloud
As the above suggests, working in the cloud has many advantages, such as:
There are, however, also a few disadvantages. Discover all the pros and cons, plus tips for making the right choices when it comes to the cloud in our article: "Cloud Computing: the pros and cons".
You can read more detailed information about cloud computing and the associated technology and terminology in our article "What is cloud computing?".
Backups in the cloud to avoid data loss
You may not be aware of this, but you are most probably already using many forms of cloud-based software. Just think of online storage services like Dropbox, Google WorkSpace and OneDrive, collaboration tools like Slack, marketing tools like Salesforce, etc.
This online storage can also be used to back up your files. No doubt you already use that as well – just think of Google Photos and the automatic storage of your photos in your iCloud library when using Apple devices. But for your business, you are still better off using a professional backup service in the cloud, such as Veeam Cloud Connect. Not only does it automatically back up all your data at specific intervals, but it also runs data integrity checks. This prevents you from restoring a previous backup in the event of a disaster, only to discover that it is corrupted!
Even if you create in-house backups on your own servers, it is still advisable to have a backup online, because in the event of a fire or any other kind of emergency, your online backup will still be available. Backing up to the cloud has actually become a must to protect your business from a ransomware attack. This could paralyse your entire business and cost you a lot of money in lost working hours, not forgetting the ransom paid to get hold of the key to decrypt your data. And we are not even talking about the damage to your reputation.
Digitalisation and working in the cloud ensure business continuity
In order to work more efficiently, companies are increasingly digitalising their business processes, from accounting to meeting and collaboration methods. Digitalisation is also a stepping stone to working in the cloud: if your documents are digital, it is much easier to store and edit them in the cloud, to share them with external partners, to analyse them, to make forecasts, and thus to take your business to the next level.
If, for example, you do your accounting work in the cloud, it is also easier to share your documents with the accounting system that your accountant provides "as-a-service". Or to import your documents yourself in its management module. You can use e-invoicing for your outgoing invoices, and you also receive invoices from your suppliers digitally. This will save you time and archive space! And by reducing the enormous amount of paper, you are also helping to preserve the environment.
The same goes for your HR department. Most social partners now offer an HR platform on which you can carry out all payroll administration, from recruitment to salary calculation: all the processes are speeded up.
For almost every sector, there are cloud platforms or Software as a Service available that make your business more efficient in the cloud. Digitalisation allows you to work more efficiently, to save valuable time on internal processes, and to have more time to focus on your core business and your customers.
Working in the cloud allows you to work more efficiently, to save valuable time on internal processes, and to have more time to focus on your core business and your customers.
Working in the cloud: the ultimate freedom
Working in the cloud ensures that your business can continue to operate under all circumstances, even if physical access to your offices is not possible, due to snowfall or other adverse weather conditions, public transport strikes, etc.
Because when your documents are in the cloud, and your employees' tools are available online, they can get to work and perform their daily tasks no matter where they are. All they need is a computer and an Internet connection. And your business can continue to operate smoothly!
From now on, your collaborators are no longer tied to a fixed place in the office. They can work from home, from your company's branch office, a co-working space, but also from a quiet holiday resort when conditions at home are not ideal. And if the sun is shining, your collaborators can take their laptops to the park. It makes no difference where your staff is working, as long as the work gets done.
And in times of distress, such as the coronavirus crisis, digitalising your processes and teleworking keeps your business going. Working in the cloud has become a crucial condition for the continuity of your business.
To find out how to make teleworking a permanent part of your business process successfully, you can read our article "Teleworking: how to get started".
Tools to optimise your work in the cloud
Working in the cloud is possible with a single subscription, which you often already have without realising it. But it can go as far as the complete outsourcing of your IT environment.
In some cases, one productivity suite can cover all aspects of your employees' tasks. There are plenty of tools like Dropbox and Google Docs for file sharing and Slack or Zoom for conferencing. But our favourite is Microsoft 365, which not only combines both functions, but also comes with many additional tools for more effective collaboration in the cloud, such as:
In other cases, however, it may be necessary to move all of your in-house server(s) to the cloud. And that is something you should not do by yourself. For this, you should call in specialists who will help you with this kind of outsourcing process.
Tip
CloudAtWork creates and maintains solutions that are tailored to the needs of companies. CloudAtWork converts the cloud into ready-to-use products, such as a virtual desktop, cloud e-mail, and even a VoIP solution – i.e. a telephone switchboard in the cloud. The company provides the bridge between Combell's cloud infrastructure and your company's working environment. Read the CloudAtWork customer case study.
If you have any further questions about working in the cloud, feel free to contact us. Our experts will be happy to help you design the perfect cloud environment for your business or application.