What should you do to ensure that your web store complies with the new geo-blocking regulation?
In order to promote cross-border digital trade in services and goods, the EU has issued a directive prohibiting geo-blocking and geo-filtering. But what exactly does this directive mean?
Geo-blocking and geo-filtering: what is it?
Surely you know how it works: at the supermarket operated by retail chain A around the corner, you pay 3 euros for a product, while at another outlet operated by the same retail chain located a little further, you only pay 2.50 euros for the same product. And all this because in the immediate vicinity of the second store, there is an outlet of retail chain B that offers the product at a lower price.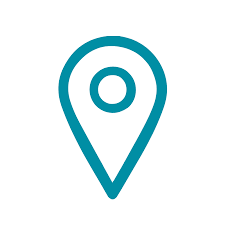 And in the same way, prices charged by online stores vary from one country to another, depending on the situation in each country. As manager of such a store, you were once allowed to use certain techniques to ensure that a French customer was redirected to the French version of your store, a Belgian customer to the Belgian version, and a Dutch customer to the Dutch version.
For this purpose, you could use geolocation techniques based on the visitor's IP address: geo- blocking or geo-filtering. Geo-blocking e.g. prevents a Dutch visitor from visiting a German web store or making purchases on it. And geo-filtering automatically redirects the Dutch visitor to the Dutch version of an international web store based on the IP address of the user in question.
But both these techniques are now prohibited. The new EU regulation that entered into force on 3 December 2018 (Geo-Blocking Regulation 2018/302) aims to stimulate cross-border trade by eliminating discrimination. This should help promote the single digital market so that cross-border trade can be more flourishing. Because only 7% of all SMEs currently sell their products and services across borders, and web stores are therefore missing many opportunities.
With the new EU geo-blocking regulation, you may charge different prices for certain countries, but your customer must be free to choose which version to visit!
How to smartly make your website compliant with the new regulation
1. Access to the online interface
Web store restrictions
Exceptions
What you must do
You may not block or restrict access to your online interface.
Unless otherwise specified in EU or national legislation (fireworks, alcohol, etc.)
* Configure your firewalls so that certain IP addresses are not blocked or blacklisted;
* If an exception applies, clearly explain (in the language of the interface) why the customer is blocked or has restricted access.

You may not redirect visitors to any other (or local) interface than the one that was originally searched for.
Unless the visitor explicitly consents to being redirected (and may later also revoke this consent).
* Update programming code that redirects IP addresses;
* Create a persistent cookie, so that consent does not have to be given every time the visitor visits the site;
* Provide a mechanism that allows users to revoke their consent;
* In doing so, do not forget to comply with the GDPR.
2. Access to goods and services
Web store restrictions
Exceptions
What you must do
You may not apply different terms and conditions of access for
* services supplied electronically, such as cloud and web hosting;
* services supplied physically;
* goods purchased and collected from or delivered to a particular location.

Unless required by relevant EU or national legislation.
* You may still apply different prices for different countries;
* You are not required to follow non-contractual legal provisions of the customer's Member State, or to inform the customer of such provisions;
* You are not required to offer cross-border delivery services if you do not normally offer them either.
3. Non-discrimination with regard to payment means
Web store restrictions
Exceptions
What you must do
You may not apply different payment terms to a transaction:
- that is completed electronically;
- of which the EU authentication requirements have been fulfilled; and
- of which the payment is made in a currency that you accept.
You can hold back the goods or services until you have properly received full payment.
* Remove any technical code that makes differences in the payment process.
Who/what is affected by the geo-blocking regulation?
Every merchant who sells goods or services
Both B2B and B2C transactions
Services that are not supplied electronically when the customer receives those services from a merchant in the same Member State as where the merchant operates. For example: a Dutch customer orders a Belgian rental car from a Belgian company
The new regulation does not apply to those who occasionally sell second-hand goods
Every cross-border transaction
Attention: even if your web store is only aimed at the domestic market, a cross-border transaction can occur when a foreign customer wants to make a purchase in your store. You may not refuse the sale, but you are not required to deliver the goods at the customer's home. The buyer can come and collect his goods or use his own carrier.
The new regulation also affects non-EU companies offering goods in the EU 
What products and services are affected by the geo-blocking regulation?
All goods and services, except:
audio-visual services
copyrighted content, not only audio-visual content but also music, e-books, software, and online games – although the Commission intends to evaluate this position in a year's time
transport (airline tickets, etc.)
healthcare and social services
financial services
gambling activities
websites that only provide information about products and services, but where customers cannot purchase them, are not affected by the new regulation.
You will find further details on this regulation on the EU website. As you can see from this table, you can very easily comply with the new regulation by applying some basic rules – and you are free to set your prices as you wish.