What does a webshop cost? All the facts at a glance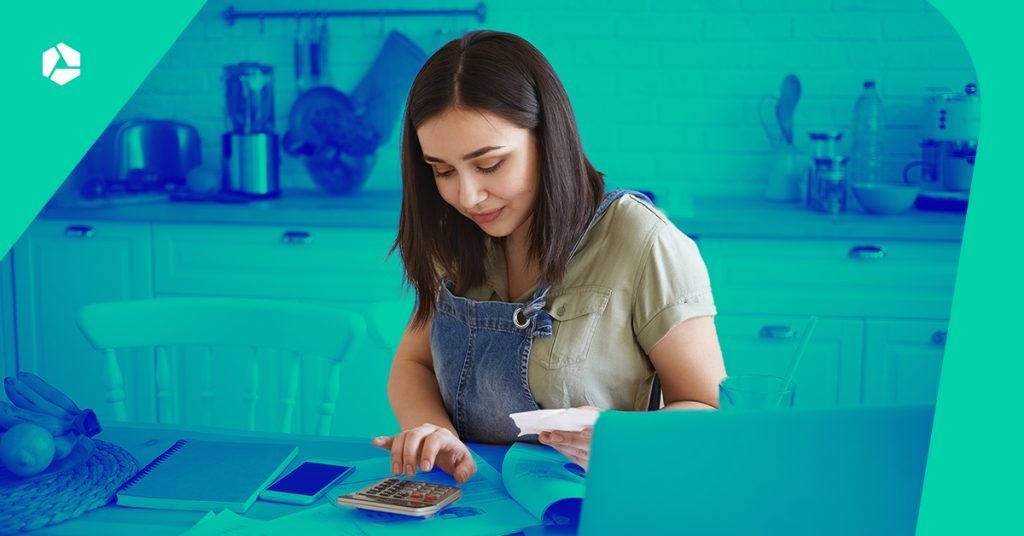 Making someone else's list of costs is normally not done. But starting a web store without thinking twice and being presented with a hefty bill afterwards is no fun either! That is why Combell takes the calculator and figures out what a web shop costs.
Suppose you have your own business, perhaps with a fully equipped shop space, or you want to earn a little extra with your hobby project, it would be more than a missed opportunity not to plunge into the world of e-commerce.
After all, a good online shop is an additional sales channel with greater reach and lower costs. Moreover, your online shop can be open day and night and accelerates the growth of your business. You know what to do. 😃
Still, it is important to know all the costs of setting up an online shop. Why? Because your e-commerce story needs a clear and straightforward plan. The numbers have to add up. Your accountant will love to hear it.
The monthly rent, electricity, staff costs … If you already have a physical shop - be it a fish shop or a photography studio - then you know you need to map out your fixed, monthly costs. Do the same for your webshop. That way, there will be no surprises and you will know how much you can invest.
Webshop start-up costs
Everything starts with getting your webshop up in the air, which is the only way to start a new webshop. Costs for your domain, determining the webshop software and choosing a hosting company are obviously part of this.
Your online business needs a domain name. This is your online address where customers can find you. Fortunately, this is not the biggest expense. So you do not necessarily have to choose the cheapest party. Register your domain name with a reliable hosting company. With Combell, you get numerous benefits and free extras as a gift!
Once your domain name is registered, you still have to claim your space on the Internet. Thanks to web hosting, you can store your website online. No hosting, no web shop. Will that cost you a lot of money? That may vary.
So compare them! Because there are cheap providers, but do you get value for money? Only buy the package that suits the size and needs of your web store.
With Combell, you can count on reliable advice. This way, you will not be stuck with high-tech gadgets afterwards. As a starter, you can already go a long way with a solid and professional basic package such as the one from Combell.
With SiteBuilder, for instance, all you need more is a domain name. And with Combell, you get it for free the first year. The hosting to set up your website is included in the package.
With WordPress, you still need hosting. But if you choose Combell's specific WordPress hosting, then you immediately have a hosting package including WordPress. With WordPress hosting, all you need more is a domain. And here too, you get that for free the first year with Combell. You are welcome. 🙂
Which software is behind your professional web store? Prices and costs depend on how big you see it and what you want: a simple or rather extensive web store? For every idea, big or small, there is specific web store software.
Here at Combell, we recommend three tools: WordPress with the WooCommerce webshop plugin, Magento and our SiteBuilder. A WooCommerce webshop is a complete webshop solution (software as a service) with product and stock management, payment options, automatic confirmation and shipping e-mails, etc. You are up and running in just a few clicks and do not have to buy everything separately! It is highly recommended for anyone who already has a WordPress website or knows something about WordPress as a CMS system.
Are you launching a large webshop? Then you're better off with a Magento webshop. That popular and robust system is ideally suited for large webshops.
And SiteBuilder? That is our golden tip if you want to get your webshop online quickly and budget-friendly. This user-friendly package gives you everything you need to build your web shop right away. And no, you do not have to retrain to become an IT wizard first. On our blog, these enterprising sisters explain how they created their web shop themselves with SiteBuilder. And you bet those Combell customers are happy!
"You build your web shop where and when you want. You are the boss. I do not have to bother anyone when I want to update the pages. Afterwards, you are so proud of the result."
Before you go all out, it is first time to give your own webshop a glitzy look. That means: work on the web design and the various functionalities (think plugins, extra details…) of your shop. Do you want to have a webshop created by someone else? You can: a lot of agencies and fantastic web developers will love to build your webshop. Of course, if you outsource, the costs increase faster. One good turn deserves another.
So before you go into business with a party, it is very important to know what your portfolio can handle and what you can expect from the professional website builder. The software you use, the size of your webshop, all kinds of plugins, etc. will determine the final invoice. And it could be that this heavy, yet very useful investment amounts to thousands of euros. However their professional work will provide you with a unique or specially developed application.
Would you rather design that glitzy jacket yourself? Then, think again about Combell's SiteBuilder. It will fit perfectly! You are in control of your web shop and reduce costs.
Webshop: purchasing costs for products
Let us hope that your web shop is a success. Selling online is the way to go! But what exactly are you selling and what about the purchasing costs? Purchasing products and managing that carefully, that's another thing you have to take into account. This cost is not minus, but those who do it smartly get just the much-needed revenue out of this investment.
Start simple. Don't cram your spare room with thousands of boxes of new products. Start with a limited selection and let sales determine which items are in demand. You can then buy more quantities of those next time. In time, you can expand the offer by buying additional products.
Once your shop grows, you can buy larger quantities at a time. Suppliers will then give you a lower purchase price. Keep a detailed record of all the figures in your stock management. That way you will immediately know whether your unique webshop is growing.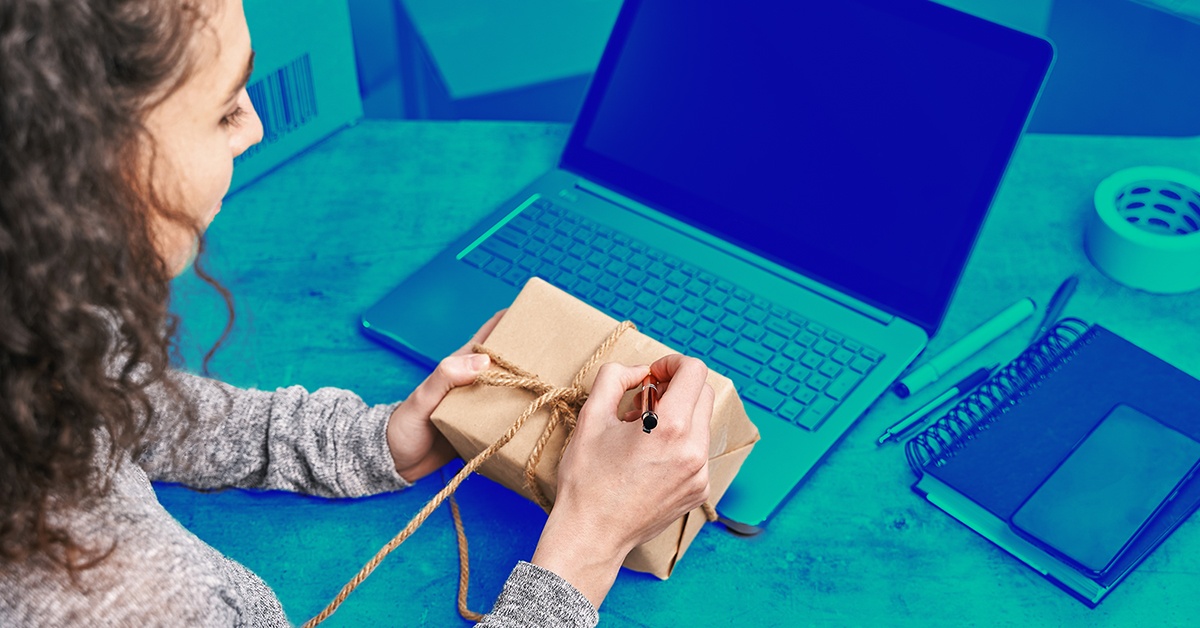 Being able to sell and checkout
Pay to be able to sell? That's right! Think of it as - um - a necessary investment that you need to consider. Because you can't avoid it: your customers need to be able to pay via your webshop. If you sell mainly within Belgium, you need to provide links to Bancontact and Maestro.
Customers from the Netherlands? Then make sure you also have Mastercard, Visa, Paypal or iDEAL as payment options. You pay a small fee per transaction. This is actually no different from paying at the baker's or shoe shop. The company behind the payment terminal at the counter also charges a percentage fee on the number of transactions. The current rates are neatly listed on this website. Several companies, like Mollie and Stripe among others, specialise in setting up such integrations.
Several hosting companies offer hosting packages or website builders that already incorporate payment options. For instance, SiteBuilder and open source software such as the WooCommerce web store plugin in Combell's WordPress package.
Do not forget the shipping and return costs
Customers who buy something via your web shop prefer to receive their package as quickly as possible - and undamaged. Before you even start thinking about shipping, decide on the packaging material you want to use for your webshop. Prices will vary: the sturdier, the more expensive, but … also more ecological! This, in turn, will give you a sustainable image. So it's up to you how much you want to spend.
A little surreptitious advertising can't hurt (it's even clever!), so personalised packages with your company's logo are not superfluous. Or think about your budget: instead of having your own packaging printed, put nice stickers on the boxes in the beginning.
Webshop: free shipping costs
To get that box to your customer, you may charge shipping costs. Although we don't have to tell you that online shoppers love free shipping. But someone has to pay the bill. Spoiler: that's you as a webshop owner. Perfectly feasible for larger webshops, for a start-up these are hefty costs that add up quickly.
Start-up shops better charge anyway. Nevertheless, make a good impression? "Buy for 50 euros? That's free shipping" is a nice but also smart example of a budget-friendly promo. For your shipping, you can use the well-known players such as bpost, Post NL or DPD. They each have their own rates.
Return costs and exchanges
In addition, do not forget the return costs and exchanges. That is the nature of a webshop. If the shoe doesn't fit, send it back. 😮 Nowadays, it is not unusual for a webshop to charge return costs. This is how PHPro's e-commerce experts talk about smart return policy.
Smart is also sustainability. You can clearly state on your webshop that return costs are part of a sustainable policy. Customers will then hopefully be more understanding. Because returned parcels all too often end up straight in the landfill.
Do you deliver custom-made products or food? Then, you can choose to work without return rights. Include these agreements in your return policy, so that no discussions will arise afterwards.
Webshop costs for online marketing and advertising
You want to shout it from the rooftops: your webshop is up and running! Well, get off that roof and start using e-mail marketing and online ads. This is how you attract customers to your webshop. Consider yourself lucky: every Combell customer gets a free Flexmail account.
Isn't it fun to cut costs like that? With Flexmail's e-mail marketing tool, you can design professional e-mails and campaigns and send them to the right contacts.
Sending newsletters and promotions via Flexmail is a great example of taking your marketing into your own hands. A lot of time goes into your marketing plan and its implementation. Still got a budget to spare, a financial windfall? Once your shop is running well, you can eventually team up with a marketing agency. They will take care of online marketing, smooth copywriting, design with nice product photos, new ideas …
Social media
In this overview, we assume that you do the communication on social media and advertising via Google Ads yourself. It is nice to know that you can set your own budget on these platforms. You can start advertising on Google with an average daily budget of 10 to 50 euros, so you know exactly what you are spending. Via all kinds of statistics, you can quickly find out whether your campaigns are producing results.
Scoring in Google
Something you should not lose sight of as an entrepreneur: Search Engine Optimisation (SEO). Do you sell homemade jewellery, for example? Then you want googling online shoppers to land on your online shop.
Hiring an SEO expert for your webshop's findability? Prices will rise (think of hundreds of euros), while a few well-considered choices will make you score immediately.
Good to know is that Combell guarantees you the fastest hosting on the market. And fast sites rank higher in Google's search results. By building your web store via SiteBuilder, you improve the findability of your shop.
From your business bank account to the GDPR: don't lose sight of these other costs
Take the window cleaner who from time to time makes your shop window shine again. These are extra costs you don't have to pay every week, but you should keep an eye on them. It's no different with your webshop. Costs for important legal matters at the beginning, opening a business bank account, possibly the complete outsourcing of your financial administration … You'd better map out these other costs quickly.
"Not all super heroes wear capes." Agreed! But as an entrepreneur, do you know how to draw up watertight general terms and conditions for your webshop or how to be GDPR-proof? That's a profession in itself! So it makes perfect sense to hire a lawyer or specialised firm for this. Just like you will probably work with a good accountant.
Recurring costs webshop
Costs that will recur anyway - whether monthly or annually - are your domain names, hosting, software updates and security.
With a smart hosting package, you bundle the ongoing costs. Collaborating with Combell is already a good choice. This way, your web store is protected day and night against hackers. It will only increase your web shop's reliability. If you are tired of having to perform all those annoying (server) updates on security and speed yourself, you can, for instance, choose Managed WordPress. You focus on buying and selling online, we do the difficult work behind the scenes.
Cost of webshop? You decide!
You've come to the end of our figurative write-up. Telling you down to the decimal point what the cost of a webshop is an impossible task. All the costs of a webshop vary. After all, it is a combination of smart choices (for domain name, hosting and webshop software, among others) and the extent to which you outsource.
What does a webshop cost? And what will it cost to build it yourself? You decide. Every webshop is different, smaller or larger. In short: different wishes.
Do you create your shop with SiteBuilder and send your own e-mail marketing? Then you will have more budget left than when you push the entire operation into the hands of other parties. Although the costs of your webshop will always be lower than for a physical shop in the village street.
Webshop: save costs
Do you want to consider the costs of your professional webshop from the start? These are some simple tips to consider:
Choose a reliable web hoster with extra services
Take a ready-made webshop platform
Try building your webshop yourself
Buy products in bulk if you can
Save on marketing costs: plan and manage your online marketing yourself
…