This is why building a B2B webshop is something worth considering
Would you like to start an online store? Then chances are you'll be selling things like clothes, sporting goods, kitchen stuff or who knows, homemade toys. However, what many entrepreneurs overlook as a possibility: starting a B2B web shop with which you sell purely to other companies.
Explained: what is a B2B webshop?
In short, a Business to Business webshop (B2B webshop) is an online store aimed at selling products and services to other companies.
So starting a B2B webshop means that you focus on business customers. This is in contrast to a Business to Consumer webshop (B2C webshop). Those who start such a B2C webshop target regular consumers. That could be your neighbor, your colleague, your lover or completely anyone else. 😃
The purpose of B2B web shop
B2B webshops want to help their business customers as quickly as possible. Because companies (e.g. wholesalers) in their turn need your goods or services in order to stay in business. For many of those customers, the best B2B webshop is a shop where they can order in bulk, see purchase prices (prices excluding VAT), get special discounts, invoice on account ...
So, in general, B2B web shops provide an efficient way for companies to make their purchases and for suppliers to sell their products.
While the online business owner responsible for these B2B webshops provide simplicity, speed and transparency in the purchasing process. An example of a B2B webshop is Amazon Business.
The reason for a B2B webshop: numbers don't lie!
Recent figures show that e-commerce is booming at the seams. That's also the case for B2B e-commerce. Believe it or not, but growth is progressing even faster in this industry.
By 2023, B2B e-commerce will continue to grow faster even as the economy decelerates.
Despite challenges such as inflation, a disrupted supply market and a manpower shortage, total B2B sales by U.S. manufacturers and distributors grew to as much as $14,86 billion in 2022.
This is a 14.5% increase from $12.98 billion. So writes Digital Commerce 360, a news website specializing in e-commerce. According to the site, B2B e-commerce will continue to accelerate through 2023, even as the economy decelerates.
So building a B2B web shop is not a bad idea at all! After all, you're investing in a successful, business market.
Not unimportantly, you can increase your own company's sales and profitability. You do so by processing larger orders, but also by attracting more customers.
When those business customers feel satisfied, they'll return. In turn, their loyalty provides growth and future expansion opportunities. For example, by exploring new markets.
Benefits of a B2B webshop
What's in it for you? 😄 These benefits of a B2B web store are an answer to that. Many of these advantages are actually B2B webshop tips as well.
Starting a B2B webshop: define your e-commerce strategy
Get to work on your online store! Trust us: starting a B2B webshop is only feasible after you have developed your e-commerce strategy. For example, you will need to define your webshop costs.
Brief example of an e-commerce strategy:
Start building a strong brand identity and generate brand awareness by engaging in targeted online marketing. Invest in search engine optimization (SEO), social media and free email marketing. In addition, set goals such as rapid response times and transparent communication.
In other words, pitch your plans and goals. Because you can't make a difference in B2B e-commerce in a thoughtless way. After all, you need to be able to compete with other competitors in your business market. With a clear and effective strategy, you can work not only more efficiently, but also cost-effectively.
How do you concretely manage your e-commerce strategy?
Below, Combell lists 6 questions you should ask yourself. With the help of our tips, answers are at hand. 😉 Bring them into practice and succeed in the digital B2B market.
Question 1: what does your B2B market look like?
No blindsides: you need to know better than anyone else who your customers are. First, begin to find out in which target group and market those enterprises operate.
You define the target group and market by doing (online) market research, analyzing existing customer data, exploring the competition.
This will help you learn, among other things, the characteristics, size, needs and traps of your operating area. It will help you getting to know your potential customers and reaching them more effectively.
Find out who your customers are
There are several ways to find out who your B2B webshop's customers are, including:
Identifying competitors. Who are your competitors' business customers and what needs and demands are they responding to?
Do market research. Use social media, send online surveys or interview potential customers. That way, you will learn more about the interests and desires of your target market.
Use Google Analytics or Leadinfo. With these handy tools you track the Internet traffic on your B2B shop and the online behavior of your business customer. By analyzing the results, you get to know exactly how many visitors you have and where they come from.
Dive into current customer data. If your B2B webshop is already up and running, you can analyze existing customer data. You get insights into demographic data and purchase history, among other things.
Question 2: what range will your B2B webshop offer?
Launching a Business to Business webshop, all fine and well. But the question is, what are you going to sell and offer with your shop? Actually, you should already have thought about that, even before you start your shop. 😉
Compare it to starting a restaurant, but having no idea what dishes you are going to serve. Customers will want to order anything. From sushi to pizza! While you don't offer that.
Result: confused and dissatisfied customers. You have to know what and how to sell your new products. Only then will companies find their way to your B2B webshop.
Your unique selling point (USP).
For example, if you want to offer personalized products and services to your customers, you immediately have a unique selling point. Customers know why they should purchase at your site. To playing it safe, you can explore the market in advance and analyze the competition. That way you will know if companies are out there waiting for your products.
After that, you can start putting together the products range. Respond to the needs of your target audience and be as unique as possible. Another tip: start with a limited selection and test which products or services sell well and which do not sell as well. Then adjust your offer to maximize your turnover.
By the way, never lose sight of the fact that your business customers are mainly looking for fast and reliable delivery, excellent service and a wide range of quality products.
Set the prices of your assortment in advance
Private customers like to snap up a deal, but customers of a B2B webshop are even more price-sensitive. That's because business customers often place larger orders and often make the same purchase. It is therefore important that they have insight into your pricing and discounts they receive when purchasing larger quantities.
Therefore, setting your prices is very crucial to your relationship with customers. It also benefits your business. If your products are smartly priced against competitors, you will quickly bring in greater sales.
A few tips for pricing your B2B webshop:
Get insights into common prices and discounts in your industry.
Determine your own cost price and take into account webshop costs such as shipping and storage.
Consider applying volume discounts for larger orders. With volume discounts, the selling price depends on the quantity of products sold.
Differentiate between different customer groups and possibly offer personalized, customer-specific prices or discounts based on the volume purchased by certain customers.
Question 3: which webshop B2B software will you use?
It is important to decide on your webshop software in advance, because it plays an important role in having a successful webshop.
The right webshop software ensures that your shop functions well, can be managed efficiently and that your customers like to buy products from you.
By choosing the right software in advance, you can make sure that your shop fits the needs of your customers and your business without any problems. In addition, this prevents you from facing unforeseen costs and technical problems later on.
Choosing the right e-commerce platform
Each e-commerce platform has its own features, prices, benefits and limitations. It is important to examine which options are most suitable for your B2B web store. In this article, Combell will explain the best webshop systems.
Perhaps one of these webshop platforms has the best B2B webshop software for your shop:
WordPress with WooCommerce webshop plugin. This web store software offers you a complete webshop solution (Software as a Service) with product and stock management, payment options, automatic confirmation and shipping e-mails ...
Tip
Since WordPress is Open Source software, all you need is a domain name and hosting. Here at Combell, you can choose web hosting on which you can install WordPress yourself with just one click or WordPress hosting on which WordPress is already preinstalled.
Magento. This is a more powerful web store platform with a lot of scalability and customizability. It also has a wide range of features and capabilities. These include everything from advanced customer management to marketing tools and extras for reporting and analysis.
Building a B2B webshop with no technical skills
Building your B2B webshop without any technical knowledge. That is the starting point of Combell's SiteBuilder. This user-friendly package gives you everything you need to build your webshop. Still stuck? Combell's professionals are ready to help you day and night. They even provide free training!
"Thanks to SiteBuilder, a lot of work is automated. We previously sent e-mails ourselves with our account number after someone had filled in an order form, but today, that goes automatically."
With SiteBuilder, you get all the tools you need to launch your B2B web store. SiteBuilder contains a lot of templates, convenient product management, different payment and shipping options, integrations with payment gateways (PayPal, Stripe ...).
Webshop software with integrations and customizations for B2B customers
When comparing certain types of software, always focus on the needs of your B2B customer (business case). They differ from 'normal' customers. It is very important that you can manage customer accounts, edit products and supplies ...
No unnecessary extras are integrations with an existing ERP system, automatic generation of offers and invoices and adjusting customer-specific prices and discounts.
Start a secure and scalable B2B webshop
Since you process a lot of customer data, your webshop must be ultra secure. It would be a disaster if your shop were to be hacked by cyber criminals. In addition, your webshop must be scalable. This way, you can expand your webshop whenever you want and always respond to the changing needs of your customers.
Always count on Combell's service
Good news: Combell offers several measures that ensure a secure and scalable B2B web store. Thus, we use advanced firewalls and security software to prevent DDoS attacks, malware and other threats.
In addition, all data and communications are encrypted with free SSL certificates. In fact, SSL is included in Combell's hosting package. Of course, we make regular back-ups of all data in order to avoid loss.
To ensure a fast and scalable web store, we use, among other things, load balancing, caching and other performance optimizations to make sure that your web store always remains fast, even with many visitors. We offer the fastest hosting on the market for a reason. 👍
You are also never alone. Our support team offers support and guidance day and night. It is a priceless guarantee of a secure and scalable B2B webshop.
Question 4: How do you test your webshop before its launch?
Get ready for the launch ... But not before you have tested your webshop! That's how you detect errors. Think of unexpected problems or a bug in the ordering process. Companies have no time to lose, so errors that only show up when your customers are already placing orders really can't be tolerated.
There are several tests you can perform:
Functional tests: Test all the functions and pages of your B2B webshop yourself to make sure everything works as it should. Placing an order, filling out forms, paying an invoice ...
Cross-browser and cross-device tests: You need to test your shop on different devices and browsers to check how it looks on different screen sizes and in different browsers. Make sure your webshop is responsive and looks good on both desktops and mobile devices.
Performance and speed tests: Make sure your webshop works quickly and efficiently and does not cause any delays or errors. To do this, use useful tools such as Google Pagespeed Insights or Pingdom, for example.
Security tests: Test security to prevent sensitive customer information from being stolen. For example, use a security scanner such as Qualys or a penetration testing tool such as Metasploit. A cybersecurity expert like Fox-IT will help you set up different tests, by the way.
Usability tests: Ask some potential customers to test your B2B webshop and give them assignments to carry out. Ask them for feedback on the user experience and the new functionalities of your webshop. This can help you identify any problems before you launch your webshop.
Stress tests. This is how you check whether your successful webshop is ready for optimal performance. At Combell, we simulate all sorts of user situations in order to test the responsiveness, stability and speed of your web store under different circumstances. This way, we also detect problematic elements in your code or settings.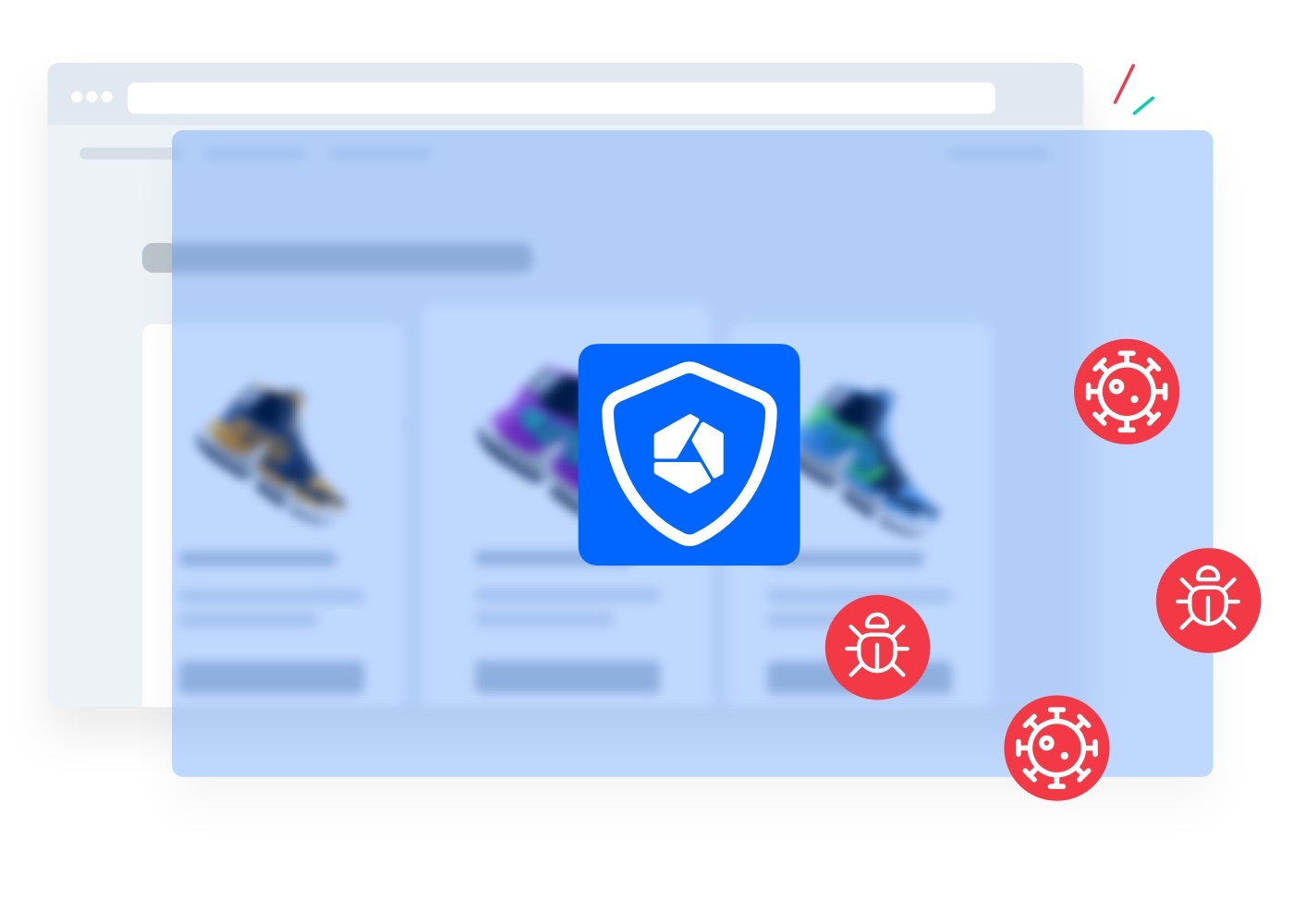 A reliable hosting provider such as Combell can help you perform these tests and set up the right security measures to make your B2B webshop secure, for instance. Thanks to our extensive expertise in B2B e-commerce, you can rest assured that your B2B webshop is secure and has a fast loading time. Keep those satisfied customers coming!
Question 5: How do you ensure a successful launch?
Now you're all set to launch your own webshop. Brushing up your counter, rolling out the red carpet, buying an overpriced dress for your opening reception ... Quite difficult when starting a webshop. 😃
Starting an online store and launching it successfully depends on a lot of other factors. Keep these two great B2B webshop tips in mind:
Make a clear plan for the launch and a strategy to grow your webshop, long term.
Come out with a compelling brand identity and message. That includes an appropriate and unique offer.
Question 6: So how are you going to promote your B2B webshop?
A well thought-out marketing strategy is of course a very important part of your launch campaign. But you need marketing channels all year round to promote your B2B webshop.
If you want to reach customers, you need to use different channels such as social media, e-mail marketing and search engine optimization.
Use these marketing channel
YouTube, Instagram, TikTok ... Make use of social media channels to spread the word about your webshop. On your own page, you can launch customer-specific pricing and discount offers.
On the same social media, you can experiment with paid online ads. This is how you create online visibility. The same is what you do with Google Ads.
Set up your search engine optimization (SEO). This will increase your findability on Google, among others. Make sure you have effective keywords, valuable content and efficient meta-descriptions.
Create (free) e-mail marketing. Let yourself be heard via newsletters and improve relationships with your customers.
Mix it up! Because using different marketing channels is a powerful way to grow your business and attract more customers. Starting with SEO and content marketing to paid advertising and email marketing, there are countless channels to choose from.
Remember, each channel is unique and your strategy should depend on your specific target audience. With the right mix of marketing channels, you can make your B2B webshop flourish and outshine the competition.
Your B2B webshop in the capable hands of Combell
If you approach things this way, you will build a strong foundation for your own B2B webshop. In return, you can continue to grow and develop your professional webshop.
So, you go big online! That sounds like music to our ears. As market leader in hosting, Combell loves nothing more than letting you score on the internet. So what are you waiting for? Get started and let Combell help you make your B2B webshop a great success!
Frequently asked questions about building a B2B webshop