Getting the best webshop software for your online business
If you are going to start a webshop, you need webshop software. But which software? The range of e-commerce platforms is so extensive that starting entrepreneurs find it hard to decide. Actually, the best webshop software is the one that will be the most beneficial for your store. Find out which web store systems are best suited for you. Combell covers the most important criteria and introduces you to different web store platforms.
Why webshop software is important
In short: webshop software is important because it is an essential part of your shop. After all, shop software, together with web hosting, carries your entire shop. So it's a very bad idea to buy such software randomly. In fact, cheap webshop software is not always the best option. Because you might need more secure software for your online business.
Saving time
Decide in advance what you want to achieve with your shop. How big should your shop be? What products will you sell? If you consider the different options, you will quickly enjoy all the benefits. With the proper webshop software, you save time. With the extensive functionalities, you can run your shop in a much more efficient and therefore faster way.
If you do it smartly, you can even improve the customer service of your business. An online shop platform ensures a user-friendly shop. In return, this ensures satisfied customers. And when things are going well, your customers will come (and buy) back. Customer satisfaction will increase even more if you provide a clear way of returning goods, for example.
Getting to know customers
Using software for webshops can also help you get to know your customers better. Consider collecting data through Google Analytics and Leadinfo, which is another useful tool. Strict stock management via your online shop platform also helps you to gain further insights.
You quickly notice which products are selling well and which are not. Some webshop systems even have advanced reporting options for customer analysis.
Buying webshop software? Criteria to consider
Buying your dream car with seat heating, cruise control, parking sensors ... For some they are nice options, for others must haves. Maybe you rather dream of the best web shop platform? That's okay! "We do not judge at the Combell blog." 😄
The following criteria of webshop software are not additional features, but essential criteria to take into account when buying webshop software.
An online shopping platform should be:
✅ User-friendly
All right, first and foremost it's your customers who have to find their way around your shop in no time.
But you, the store manager, should also be able to work with it. Since starting an online store requires some technical knowledge, a user-friendly web shop platform is a must! This way, you don't have to be an IT genius and you will be able to use the software on a daily basis.
✅ Versatile
A webshop system should have great adaptability and therefore be flexible! Why? Because with webshop software you can easily arrange your entire shop.
Whether your shop needs many options or not, certain functions are absolutely necessary to create a good shop. You need to be able to change products and categories, update prices, manage shipping options, create discount codes ...
The world of e-commerce is constantly changing. Therefore, you have to respond to this fact with your shop. Cheap webshop software is often very limited in terms of functionalities. You are stuck! Imagine that your shop software is not able to integrate new payment gateways or shipping partners, this could have a negative impact on your revenue.
As a result, your online business won't grow. While you can distinguish yourself from the rest with a multifaceted webshop. Through growth, you can make investments. For instance, in a truly unique webshop design.
Several Combell partners are eager to get to work for you. Give us a call and we will get in touch with you.
✅ Plugin proof
You better use shop software with the necessary integration possibilities for plugins. This way you can expand your shop. By installing plugins on your webshop, you add extra functions such as search engine optimization (SEO), payment methods, shipping options, customer and stock management, compliance software, ...
Moreover, plugins are quite easy to install. So you don't have to learn how to program first. 😉 So when you use plugins, you also reduce the cost of your webshop. Thanks to better search engine optimization or plugins for online marketing (such as social media plugins), you even reach a larger target audience. No costs, but clients!
✅ Scaling-friendly
Good webshop software is flexible and can be scaled. Therefore, the webshop platform must grow along with the needs of your company. Whether it is adding new products or services, adjusting the webshop design or upgrading the web hosting and resources ... Webshop software offers you the flexibility to grow.
✅ Safe
Safety first! Your shop must have the best cybersecurity. One way to do this is to choose webshop software that responds to this need. With your shop, you process your customers' personal and financial data. Anyone who buys something online has no choice but to submit their name, address, telephone number, e-mail address, bank card information and other confidential data.
Tip
You are required by GDPR to inform your customers what data is collected, how you use it, who has access to it and how it is secured. You do that with an SSL certificate. Did you know that free SSL certificates from Let's Encrypt are included in all Combell's hosting packages? This encrypted connection is the best way to make your web store even more secure.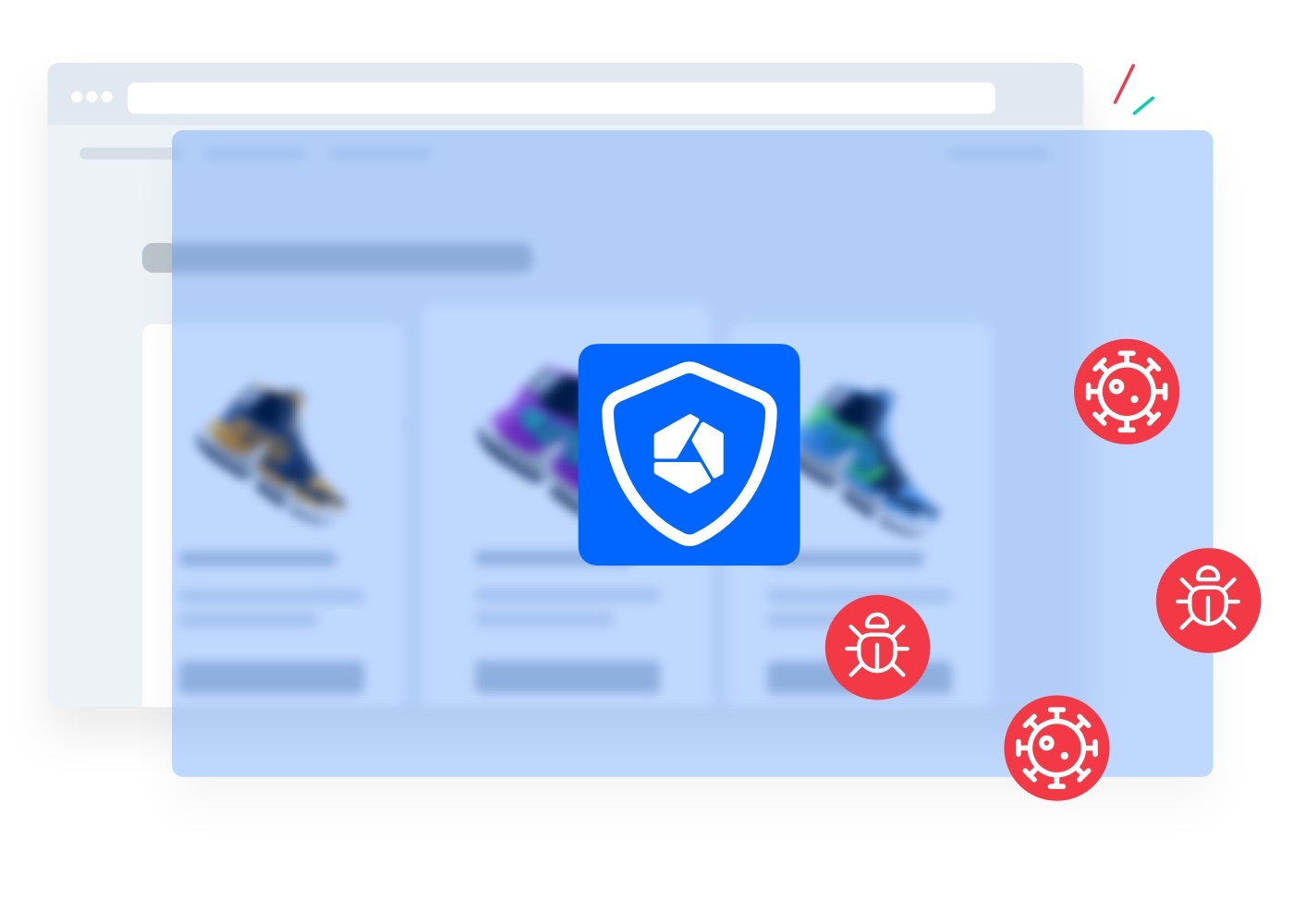 So plenty of reasons to work with secure webshop software. In order to implement these security measures, you must be able to rely on your webshop provider (such as a hosting company). Thankfully, Combell is the right one for the job. We offer you the safest and fastest web hosting on the market. You can count on Combell for encryption, firewalls, regular updates and patches and other cybersecurity measures. By the way, what do you think of our Combell Shield?
✅ Well supported
So what good is cheap webshop software if support is lacking? For issues with your software, high-speed servers, monitoring of your Internet traffic ... you must be able to depend on your hosting service provider.
Combell is not only a fast hosting provider, but also an accessible one. Our support team helps you day and night. You get a clear explanation in your own language and, of course, the assistance you need.
✅ Fitting your budget
About time to talk about the pennies. Because you need affordable webshop software. With other words: (b2b) webshop software that fits your budget. Because your own business must be lucrative. You can't do that if you purchased an overpriced package.
In general, you can already buy webshop software for less than 10 euros (with our SiteBuilder!) per month for basic software. This can go up to hundreds of euros per month for the big boys among webshop software.
So be sure to include webshop software in your list of webshop costs. After all, it is an important part of your financial plan. If those costs increase, you are forced to make the prices of your products more expensive. Customers won't be happy about that. You will drive them into the arms of your competitors.
On the other hand, you have to be careful with very cheap webshop software. Those cheap software packages from certain software providers probably do not offer all essential functions and options. Not to mention the lack of support.
So be sure to check what kind of e-commerce software your shop needs. Compare the different providers and their packages. Having doubts? Need more support? If so, Combell is the right place for reliable advice and personal support. This way, you will not end up with high-tech features you do not know what to do with. 😉
Comparing webshop software
Each software has its own features, prices, pros and cons. It is important to check which options best suit your specific needs and budget. Combell points out some of the most interesting ones for you! Perhaps one of these e-commerce platforms has the best webshop software for your online business.
WordPress with WooCommerce webshop plugin
A WooCommerce webshop is a great example of Software as a Service (SaaS). This webshop software offers you a complete webshop solution with product and inventory management, payment options, automatic confirmation and shipping emails ... In short; an all in one solution.
Importantly, WooCommerce is a WordPress plugin. You are familiar with WordPress as a popular Content Management System (CMS). The WooCommerce plugin is one of the most popular WordPress plugins. You run your entire webshop with it. This software also has several expansion options with extensions and add-ons.
Tip
Since WordPress is Open Source software, all you need is a domain name and hosting. With Combell, you can choose web hosting on which you can install WordPress yourself with one click or WordPress hosting with WordPress already preinstalled.
Pros and cons WordPress with WooCommerce webshop plugin
Advantages:
Disadvantages:
Magento
Are you launching a large webshop? Then you're better off with a Magento webshop. That popular and robust system is ideally suited for large webshops. Sidenote: You need the necessary IT skills for it. Magento is just like WordPress (free) Open Source software.
Since Magento is "heavier" web shop software, as a webshop platform it excels in scalability and adaptability. Magento also has a wide range of features and capabilities. These range from advanced customer management to marketing tools and extras for reporting and analysis.
There are different versions of Magento. Such as a free but more limited Community Edition and several paid Enterprise editions.
Pros and cons of Magento
Advantages:
Disadvantages:
PrestaShop
One for the multitaskers: PrestaShop, also Open Source webshop software. From a single dashboard, you can manage several webshops. It is software with which you can set up both small and larger webshops. This platform excels in usability and flexibility (many themes and modules to personalize).
Unique to this webshop software: it is maintained by a community of developers and users. So you help each other to solve problems.
Tip
If you choose Combell's hosting, we will move your existing website or shop to our environment entirely for free. Without any downtime! Our team of specialists makes sure the transition from your current provider to Combell goes smoothly.
Pros and cons of PrestaShop
Advantages:
Disadvantages:
SiteBuilder
SiteBuilder is Combell's best advice if you want to start a web store easily, quickly and, above all, on a budget. You can easily call it our alternative to Wix. This user-friendly package gives you everything you need to build your webshop right away. And no, you don't have to be technically gifted. Still stuck? We are ready to help you day and night. Plus we give free training!
Tip
SiteBuilder has been enhanced with an
AI webshop builder
. You no longer have to build your webshop yourself; the Artificial Intelligence does it for you! Try it now.
You build your shop where and whenever you want. You are in charge. So you don't have to bother anyone when you want to update the pages. SiteBuilder lives up to its name as a webshop builder.
With this shop software, you get all the cornerstones to launch your shop. Hundreds of templates, convenient product management, all kinds of payment and shipping options, integrations with payment gateways (a payment provider such as PayPal, Stripe ...).
Pros and cons of SiteBuilder
Advantages:
Disadvantages:
Free hosting and domain name in your SiteBuilder package
Combell always makes sure that doing business online is easy. SiteBuilder is a great example of this. Even if you do not know much about HTML or PHP, you can build your own website right from the start with our website builder. With the site builder package, you get free web hosting, a free domain name (for one year) and access to our 24/7 support. Not bad, right?
What about the other ones?
Besides WordPress (Woocommerce plugin), Magento, PrestaShop and Sitebuilder, there are several other examples of webshop software. You've probably already heard of Webnode, an alternative way to create your website all by yourself. Other software at a glance: Shopify, BigCommerce, OpenCart, Volusion, 3dcart, Square Online Store, Wix, Weebly, CCV Shop, Squarespace Commerce ...
For these clients, SiteBuilder is the best webshop platform
"SiteBuilder the easiest way to create your own web shop? Sure it is! Over at Combell, they simply have a pretty good copywriter who writes sneaky sales pitches." Good copy? Quite right 😉😉Sneaky? No way!
Several independent business people being customers of Combell have already started using SiteBuilder. Those customers are very satisfied with SiteBuilder.
"Thanks to SiteBuilder, our own web store became my baby", says the manager of an online candy store.
Tip
The webshop builder is already included starting from your SiteBuilder Standard package. This allows you to create your own website first and upgrade to a webshop later. No need to buy another package.
"Never thought a rookie like me could create her own website."
What our SiteBuilder customers agree on:
It's user-friendly
Affordable web store software
You can do everything yourself, nothing outsourced
A suitable template for every shop
Excellent Combell support (even in the middle of the night)
Now you can hear it from someone else! Curious about more experiences with SiteBuilder? Read them at our custumor cases.
Choose webshop software
Ready to choose webshop software? We can't repeat it enough: you should go for software that is appropriate for your specific webshop. Dare to compare and evaluate.
At Combell, we are convinced of the quality of our products and related services. That is why we offer a money-back guarantee for free for most of our products. This period lasts up to 90 days after your purchase.
Please also reflect on the future of your professional webshop. Do you want to expand your shop over time? If so, choose webshop software that grows with your business, don't lock yourself in. It is a decision-making process you have to put your teeth into, but it is definitely worth paying attention to. It will contribute to the success of your shop.
Frequently asked questions about webshop software