How to start your own webshop?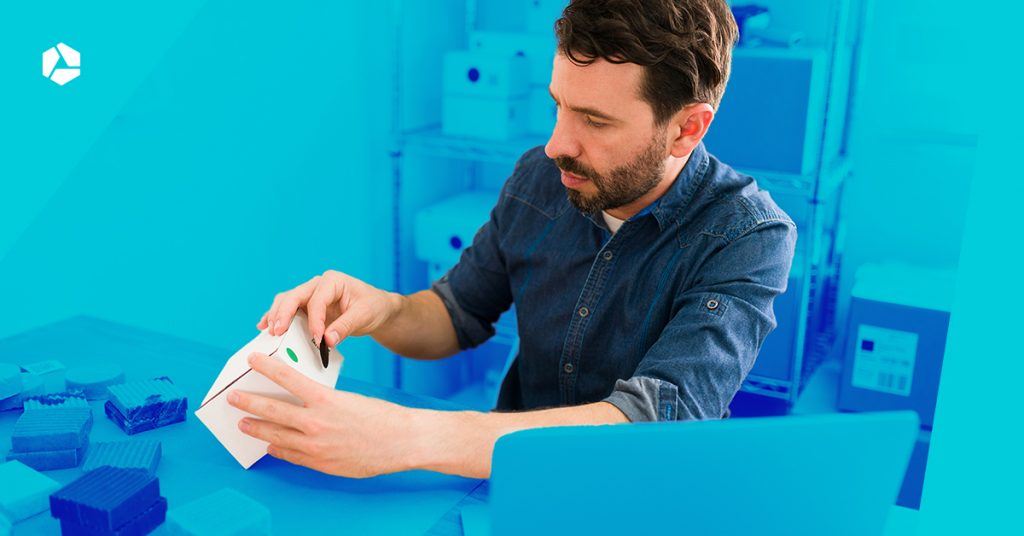 Starting an online shop means quite a lot of to-dos. Yet starting your own webshop is easier than ever. Although, of course, it is still very important to make the right choices. Starting with e-commerce? This blog article will tell you all about it.
Why start an online shop
You want to start your own professional webshop, but you still have doubts? Of course you do! You don't start e-commerce just like that or without thinking. Although there is nothing wrong with keeping your first steps small-scale. Even starting with a small webshop gives you a lot of advantages. Just think of the larger target audience you can reach, the fast and budget-friendly start-up…
Opening an online shop equals investing in the future. Although; actually it's already investing in the here and now. The BeCommerce Market Monitor calculated that in the third quarter of 2022, Belgians already spent more than 3.6 billion euros in e-commerce. That is an increase of 12 percent compared to the same period last year, according to the sector federation. Good to know: clothes, games and entertainment are most often bought online.
Additional sales channel
Having a physical shop is logical and smart, but starting your own webshop - perhaps as an additional sales channel - is actually even more sensible. E-commerce is here to stay. Not surprising, considering all the convenience webshops offer customers.
You can shop online day and night, you don't have to leave the house, no lugging bags around, the product range is usually more extensive and webshops are accessible to everyone.
We Belgians spent a whopping 3.6 billion on online shopping in third quarter 2022 - BeCommerce
Setting up a webshop: be well prepared
The opportunities may be there for the taking, but very good preparation is essential to make your own webshop a success.
We will go through the main steps in this article, but for those who are impatient, we already list some important reasons why you should be well prepared before starting your own webshop:
Before starting a webshop: put your (elaborate) plan on the table
A question you are only too happy to have an answer to: how do you start your own webshop? Well, in the first place by working out the plan in your creative brain and literally and figuratively putting it on the table. Tinkering, tweaking and adjusting. "Back to the drawing board".
It doesn't stop at one plan, by the way. Your business plan is not the same as the plan you use to organise the day-to-day operations of your webshop.
A detailed plan gives direction and focus to your webshop. So you know where you want to go (goals and KPIs) and what you need to get there.
That is why the financial part of your webshop plan is important. Map out your monthly, fixed costs. That way, there will be no surprises and you will know how much you can invest.
Starting with e- commerce: define your target group and product
One of the big advantages of starting your own webshop is reaching a wider target audience. But who is that target audience, who are your customers? You need to find out. Because the most important person in your organisation, is your customer.
Are you going to open a webshop where you sell to everyone, or are you only targeting women? Or maybe only women between 25 and 45 with an interest in fashion and pets?
Create personas, do market research
Determining your target audience, you do it in different ways. Create personas (reference person), which is a fictional person who represents your target group. Personas are created based on age, gender, income, occupation, interests, etc.
Example of a persona:
Say you sell jewellery with animal prints, then 19-year-old Amber, who is still studying, likes to shop and is a big animal lover, is your possible reference persona. You can work out more personas or describe your first benchmark persona in more detail.
To map out your customers, you can also do a market survey. Hit the streets! Or set up online surveys, launch an appeal on social media …
If you have already opened your webshop, keep a close eye on Google Analytics. Because measuring is knowing. Use this tool to analyse who visits your website and which pages are visited most.
This will tell you which groups of people are already interested in your products. This allows you to target your marketing and communication efforts more effectively!
Do product research
Starting your own online shop, but no idea what you want to sell or offer? That does not sound like a well-thought-out plan. 😉 Because determining your (type of) product is one of the most important steps if you want to set up an online shop.
Determine the different features of your new products such as style, price, quality and quantity, among others. Besides giving your webshop a clear goal, this is also a way to find out which target group will be interested in your online products.
Starting a webshop with a unique offer
Market research also comes in handy here. Find out what the popular products are, what is in demand and where can you make the difference with your products or services. With a good product idea, you can distinguish yourself from other webshops. Customers should see you as a real expert.
Therefore, limit your product range. Sell what you are good at and define your offer. By the way, you have to dare to adapt that product range.
Is your cutest but most expensive jewellery not selling? Then consider taking them off the range, at least for a while. Test and evaluate to find out which and how many products sell smoothly.
Your cakes should not only taste good, but also be profitable
If you want to start a webshop, you need to consider the profit margin. After all, you may love baking and decorating that one delicious smurf cake until late at night, but you also need to make something from it. 🙂
So determine your profit margin. With a sufficient margin, you ensure a healthy (online) business and you get the budget to grow your own webshop further.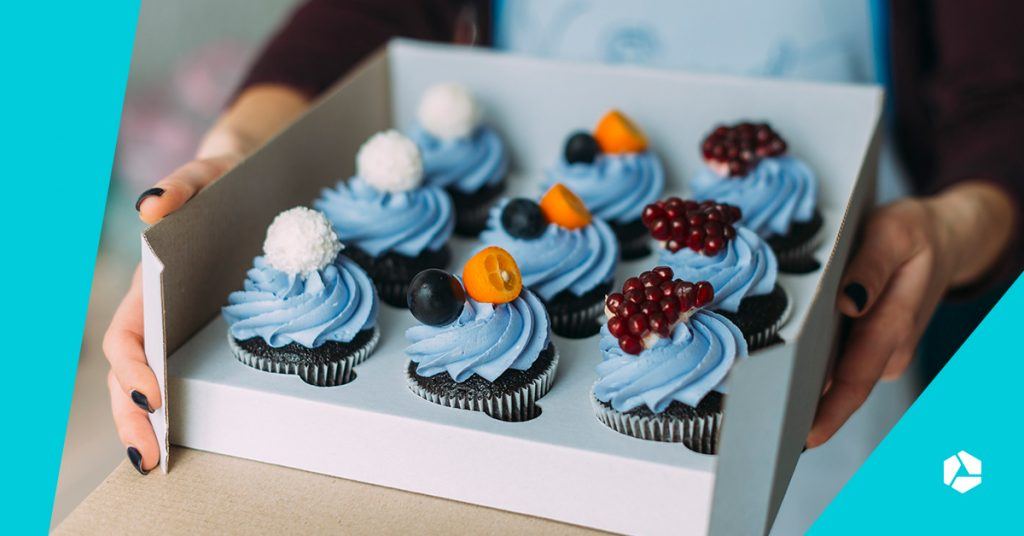 What is the competition doing?
Keeping an eye on the competition is also a way of analysing your target group. Shop at another webshop and go to networking evenings. Not only will you get to know your customer better, you will also learn more about your competitors' strengths and weaknesses.
Because while it is important to focus on your own business, don't think you are alone in the world. Being an entrepreneur is, after all, competing. So you better get to know your competition.
You can grow by, for instance, offering better customer service (think faster or free shipping), coming up with creative campaigns and capitalising on certain trends in your niche market. So keep your ears and eyes open. That will keep you on your toes!
Choosing and deciding: domain name, hosting provider and CMS
Starting a webshop obviously involves start-up costs. The most important costs of your webshop are those that make it appear on the worldwide internet. In other words: your domain name, hosting and the software on which your shop runs, the Content Management System (CMS).
Domain name for your shop
With your own domain name, you can start your own webshop. So choose a good company name. After all, this domain name is your online address where customers can find you. Fortunately, this is not the biggest expense. So do not immediately need to go for the cheapest one. Register your domain name with a reliable hosting company. With Combell, you get many benefits and free extras as a gift!
Hosting for your web store
Now that your domain has been registered, it is time to claim your space on the Internet. Thanks to web hosting, you can store your website online. You can't start an online shop without hosting. Will that cost you a lot of money? That may vary.
So compare the different hosting providers and the packages they offer. Because there are very cheap providers. But will you get value for money? Only choose a package that suits the size and needs of your own web store.
With Combell, you are in the right place for reliable advice. This way, you will not be stuck with high-tech gadgets afterwards. As a starter, you can already get very far with a solid and professional basic package such as the one from Combell.
CMS for your web store
Your professional shop needs web store software such as a Content Management System. Prices and costs depend on how big you see it and what your wishes are: is it a simple or rather extensive web store? For every idea, big or small, there is specific web shop software.
WordPress with the WooCommerce webshop plugin, for example, or Magento. A WooCommerce webshop is a complete webshop solution (software as a service) with product and stock management, payment options, automatic confirmation and dispatch e-mails, etc.
You are up and running in just a few clicks and do not have to buy everything separately! It is highly recommended for anyone who already has a WordPress website or knows something about WordPress as a CMS system.
Starting a larger webshop? Then you're better off with a Magento webshop. That popular and robust system is ideally suited to heavier webshops.
Start a successful webshop by building it yourself
We urgently need to talk about our website builder with webshop! With this secret weapon from Combell, you can build your own web store on a limited budget.
Thanks to this easy-to-use package, you have everything you need to build your web store by yourself. Without having to be an IT professional. On our blog, the sisters behind Snoepfee, one of our satisfied customers, talk about how they created their own web store with SiteBuilder.
"SiteBuilder is not only affordable, but also the ideal website builder for people without experience like us."
Receiving payments the way you want them, multiple shipping methods, managing your own orders … You do it all with our handy SiteBuilder.
So if you want to keep it budget-friendly, there is no need to turn to a web design agency. Their professional work will of course provide you with a unique or specially designed web shop. So once you're bringing in revenue, outsourcing might be nice in the future.
Tip
SiteBuilder has been enhanced with an
AI webshop builder
. You no longer have to build your webshop yourself; the Artificial Intelligence does it for you! Try it now.
Those who choose a SiteBuilder package get free hosting
Combell always makes sure that your experience on the web is simple and easy. SiteBuilder is a good example of this. Even if you are not familiar with the use of HTML or PHP, you can build your own website from scratch with our SiteBuilder. With the SiteBuilder package, you get free hosting and access to our 24/7 support.
Process payments and send orders
Time to make your cash register ring! To do that, you need to be able to process payments and, of course, ship orders.
By integrating a payment gateway, customers can pay via your web shop. Several payment gateways, such as Mollie and Stripe, among others, specialise in setting up such integrations.
Did you know that several hosting companies offer hosting packages or website builders that already include payment options? For instance, SiteBuilder and open source software such as the WooCommerce web store plugin in Combell's WordPress package.
So, this integration is a necessary investment for your web shop. You can start with links to Bancontact and Maestro. You need these payment options if you open a web store in Belgium.
If you are aiming at an international target group, provide extra payment options such as Mastercard, Visa, Paypal or iDEAL. There is a small charge for each transaction. The usual rates vary per brand.
If you really want to sell through your webshop, you better open a business bank account to keep those payments nice and separate.
Starting your own web shop? Don't forget your shipping and return policy
As indicated, starting your own webshop requires a good shipping and return policy. Therefore, shipping your products is an important part of your shop. Customers want to receive their parcels quickly and undamaged. So think carefully about the packaging material you want to use. The stronger, the more expensive.
Maybe you would like to personalise your parcels by printing a logo and sticking it on the box? Of course, having your own personalised packaging printed is also an option. But that's obviously pricey, especially for those just starting a webshop.
Free shipping vs. charging shipping costs
If you start an internet shop, you have to decide whether your customers can enjoy free shipping. Customers getting something for free? They're loving it! But in the end, it's you as a business owner who has to pay the cost. So it's not a bad idea to charge shipping costs anyway. Because such costs quickly add up.
Charge shipping costs while keeping your customers happy? Do that with smart and budget-friendly promotions on your webshop. For example: reward someone who buys 50 euros worth of products with free shipping of the order.
For your shipping, you can use the well-known players such as bpost, DPD, Mondial or UPS. They each have their own rates. Do not forget: Combell's SiteBuilder already offers various shipping options.
Returns and exchanges
Setting up a web store that charges return costs can be interesting for several reasons. Although it is a knife that cuts both ways. Because while you save money, you run the risk of dissatisfying your customers. Because paying to return something is not something shoppers like to do.
If you do think about it, keep this in mind:
Do you deliver custom-made products or food? Then you can choose to work without return rights. Include these agreements in your return policy and general terms and conditions to avoid discussions afterwards.
Make your own webshop safe
If you have a physical shop, invest in the latest alarm system, if you start your own webshop, make sure you have the best cybersecurity.
You don't understand much about cybersecurity and how to set up a protected IT environment? If Combell is the hoster of your online shop, you do not have to do any of this. We take away all your worries about cybersecurity. Whether you have a standard hosting package with Combell or a higher hosting level with us, many services that provide cyber protection are included by default.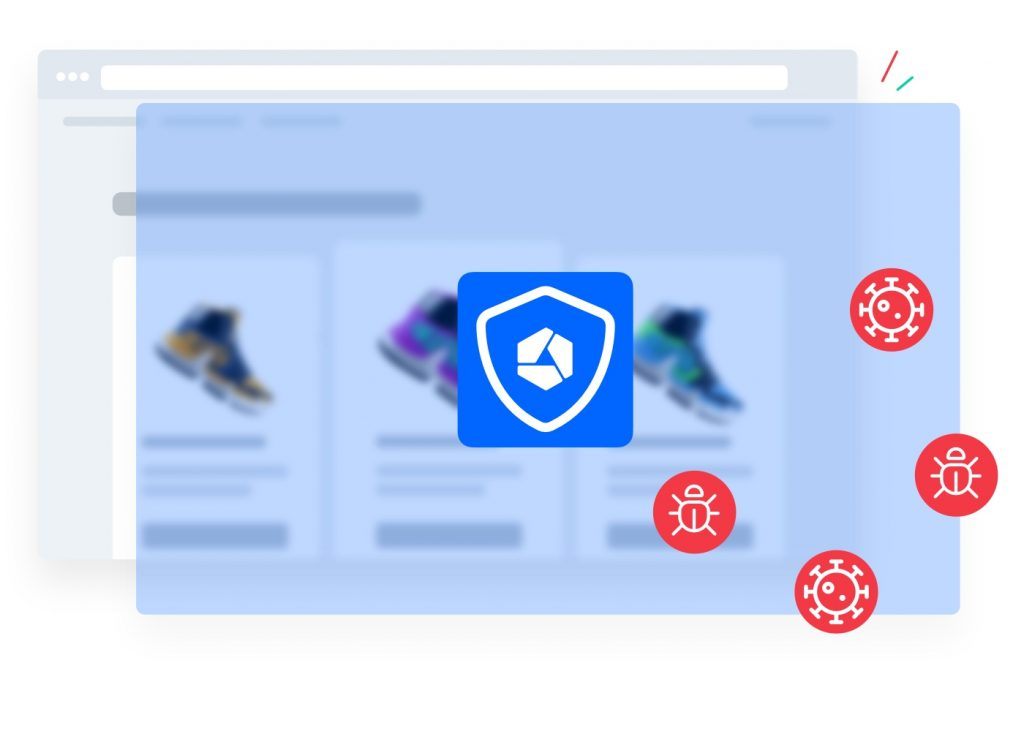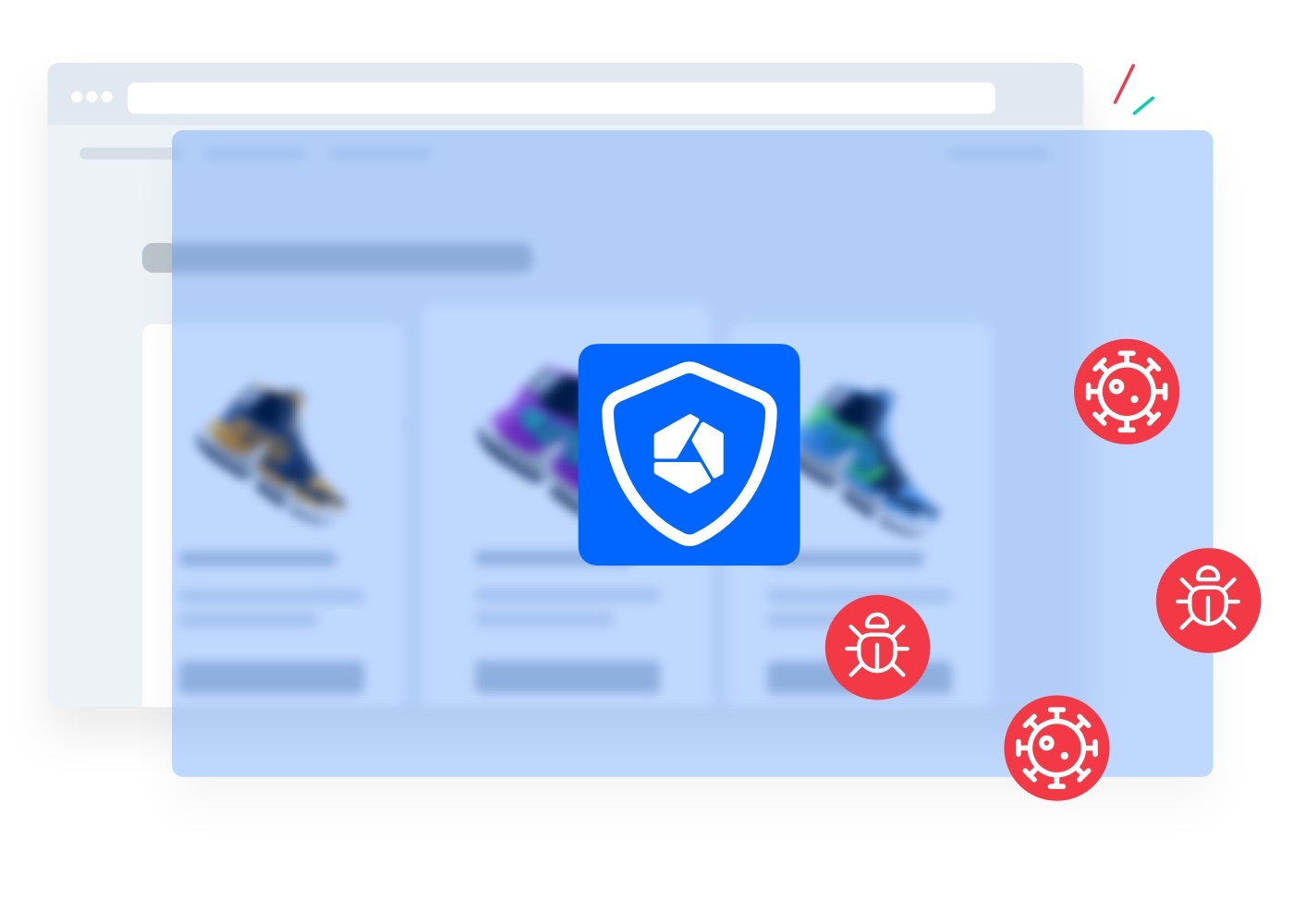 What will you notice about this standard security? Hopefully, nothing. Because we do everything to protect websites and web shops from attacks.
Our Combell Shield protects everyone who has a web hosting package with Combell. We are incredibly proud of this - which is also shown by the interview that one of our chief technology officers, Wesley Hof, gave to ITDaily. Wesley is very clear about it: "Combell Shield includes a multitude of security solutions with which we block attacks and malware, before they hit our customer."
Protection against DDoS attacks
With our external scrubbing services, we reroute malicious traffic and the 'clean' traffic of real visitors continues to flow. This is quite unique. Because many of our competitors take your shop offline at that point to protect it, while our strategy is to keep your internet shop online at all times.
On the other hand, we make sure that we always have enough capacity to limit the risks of DDOS attacks.
Firewalls at Combell
Of course, Combell also offers the best firewalls, including the 'next generation firewall'. This allows us to analyse data traffic even more precisely and to detect and block suspicious requests to your web store.
We also supply 'web application firewalls'. These ensure that the usual web attacks are detected and then proactively blocked.
Back-ups in case of hacking
If your web shop were to be hacked anyway, it is very important that you have hosting with a consistent backup. Combell always places the backup in another physical location in another data centre.
This way, we make sure that there is no physical connection between what is live on your shop and the backup site.
Continuous security updates from Combell
Furthermore, in the world of security, you need to perform updates as soon as possible. At Combell, we are very strict about this. We constantly perform security updates, monitor them and make sure that your servers are always at the latest patch level. In fact, we have our own 'patch first strategy'.
This patch first strategy means: patch first - read: protect your webshop - and only then start communication and explain what we have done. That way, we don't lose valuable time.
Encrypted encryption via SSL is a must!
You need to secure the data of your online shoppers. And not a little bit! You can protect financial transactions with a secure and encrypted payment gateway.
The connection between your webshop and your customer is secured with an SSL certificate. This secure HTTPS connection keeps data out of the hands of internet fraudsters. Isn't that what you want for your shop?
If you do not use SSL, then your webshop does not have an encrypted connection. This way, you make it much easier - too easy even - for criminals or hackers to find out certain personal or payment details and thus steal them.
Installing an SSL connection
To install a certificate, you first have to request an SSL certificate via our website. If Combell already takes care of the hosting of your web shop, Combell will install the SSL certificate for you. This way, your shop switches from HTTP to secure HTTPS.
Of course, it is perfectly possible to install your externally purchased SSL certificate on our Combell hosting. You can install an external SSL certificate on our control panel.
Comply with privacy legislation with your web store
Time for the paperwork. Because that is also part of starting your own shop, whether offline or online. Privacy policy is part of it. You are obliged to inform your customers about what data is collected, how you use it, who has access to it and how it is secured.
Mandatory! Yes, the General Data Protection Regulation (GDPR) makes sure of that
Those who fail to comply with GDPR legislation risk fines that in exceptional cases can reach - brace yourself - more than 1 billion euros!
So for hosting your website, you better choose a company that follows all the strict rules. With a Belgian hosting company with data centres in your own country, you can relax. You are fully compliant with GDPR legislation because your data is placed on a physical server in Belgium. Check! You should also draft (or have drafted) watertight general terms and conditions of your webshop.
Cookies: not the ones to eat
Want to start your own webshop selling tasty biscuits? Delicious! But in the meantime, don't forget to sink your teeth into those other cookies too. 😉 Guaranteeing your customers safety and trust is (also) done by putting a cookie policy on your online shop.
Cookies are small files that a website places on your computer or mobile phone during a visit to your online shop. Letting customers create an account with their own password is an extra way of protecting data.
Starting a webshop, that's promotion!
Once your website is up and running, you need to start promoting it. There are several ways to do this.
Sending newsletters and promotions with e-mail marketing is a good example of a marketing strategy. Good news: choose Combell's hosting and get a free Flexmail account. With it, you can design and send professional e-mails all by yourself. By the way, Flexmail is a thoroughly Belgian product!
Go for social media. Facebook, Instagram, TikTok… Use these social media channels to draw attention to your own webshop. On your own page, you can launch a fun hashtag or put interesting promos online. On the same social media, you can experiment with paid advertisements. This is how you create online visibility.
Starting an online shop also requires investments in search engine optimisation (SEO). In other words: scoring in search engines such as Google!
For example, do you sell home-brewed beer? Then you want googling online shoppers searching for a tasty, local beer to see your webshop at the top of the search results. So equip your online shop with effective keywords, valuable content and efficient meta-descriptions.
Moreover, with a few smart choices, you will score better in search engines in one fell swoop. To achieve that, Combell guarantees you the fastest hosting on the market. Because fast sites are an important Google Ranking Factor. By building your web store via SiteBuilder, you improve your shop's SEO.
Although using Google Adwords is the ideal way to advertise in return for payment, advertising the 'old-fashioned' way is certainly not a bad idea. Make flyers, put a logo sticker on your car, go networking …
This combination of different marketing strategies will ensure that you reach the widest possible audience.
Keep an eye on your webshop's figures
By monitoring and optimising the performance of your web shop, you can ensure that it continues to perform better and generate more turnover. So keep measuring and testing regularly, so you stay informed of your webshop's highs and lows.
Five ways to improve your webshop:
Use Google Analytics. With this free tool, you can track the traffic on your online shop. By analysing the results, you will know exactly how many visitors you have, where they come from and which pages they surf to. Analyse the results and make adjustments where necessary. Matter of getting the most success.
Set your goals and KPIs. If you are going to start e-commerce, determine in advance what you want to achieve with your webshop. By setting concrete goals, you measure the performance of your webshop. You use a KPI (critical performance indicator) to check whether that same performance is in line with your (operational) objective(s).
Test and test again. Test various elements on your webshop, such as the layout, product photos, the texts and descriptions on the product pages. Use Google Analytics to measure the effect, including on search engine optimisation.
A/B testing is another way of testing, but one level higher. 😀 For example, test two different photos of your products and measure which one performs best.
Dare to ask. Have your customers bought something on your webshop? Mail them a feedback form afterwards or integrate it into your shop. This way, you collect feedback from those who use your shop. Close to the source.
Frequently asked questions about starting your own webshop