What CMS should I use for a web store?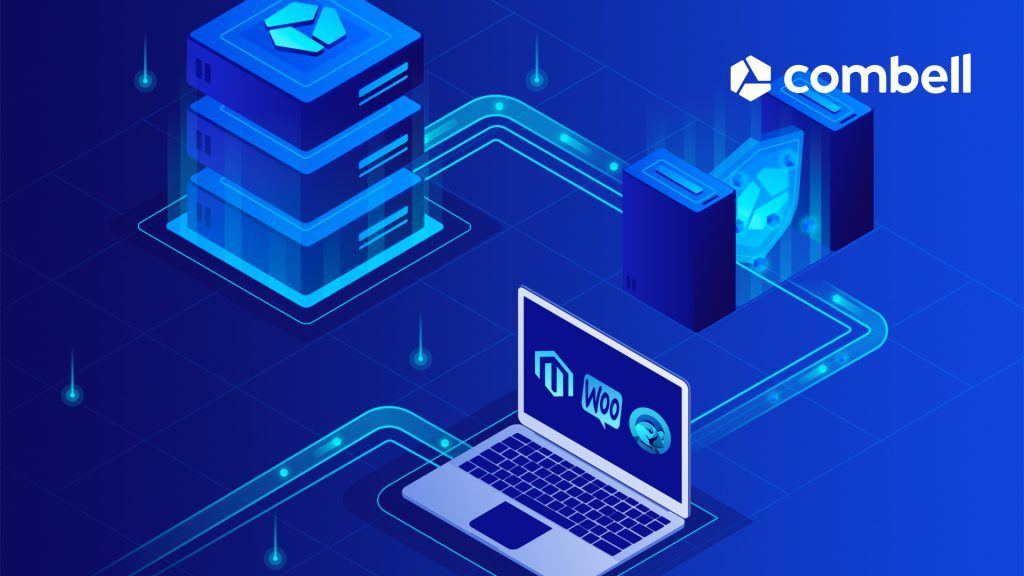 In a previous article, we told you which of the three CMSs (Drupal, Joomla and WordPress) you should choose for your content-based website. There are, however, also specific Content Management Systems for web stores. But which one should you choose? We are going to take a closer look at three of the most popular solutions: PrestaShop, Magento and WooCommerce.
Managed e-commerce platform vs Content Management System: what is the difference?
The first question you should ask yourself when you want to set up a web store is: "Should I choose a CMS that I will host myself, or should I rather go for an e-commerce platform where you can build your web store in the blink of an eye?
A managed e-commerce platform like Shopify or BigCommerce is hosted on a server that you cannot access. Such a web store is indeed ready to use, hosting is shared (and thus cheaper), and tech support is usually quite good. So, it is perfect for the less technically inclined. However, you will face serious limitations (lay-out, number of products and customisation).
On the other hand, a Content Management System is a solution that you can host yourself, wherever you want. It also offers a lot more plug-ins, add-ons and themes, so that you can add features that are not available on a hosted platform. Everything can be customised; you can even create your own design. The number of products and categories in your web store is unlimited. So, for large web stores and advanced websites, a CMS that you host yourself is a must.
There is also a compromise solution: Managed CMS Hosting, as Combell can provide you with. It offers the many benefits of CMSs, without you having to worry about the technical side of things. The installation, maintenance, security, performance and backups of the CMS, we will handle all of this for you. You just need to take care of the layout and adding your products to your shop.
What aspects should you consider when choosing a CMS for your web store?
These are some specific factors you should take into account:
Are there enough extensions available that allow you to add extra features, such as a shopping cart, check-out procedures, shipping and taxes calculators, integration of payment systems (like PayPal) and shipping systems (like UPS, FedEx, etc.)?
Is adding and editing products made easy? And is the number of products unlimited?
Is the CMS ready to use or are there extra costs for development and maintenance?
Is tech support good enough? Is there an active community that can answer any questions you may have and also provide new extensions that evolve along with the new features?
A responsive theme is an absolute must! Your web store should also be easy to view on mobile devices.
In this article, we will compare three of the most popular CMSs for web stores, for which Combell also provides specialised hosting services.
Comparison of three of the most popular CMSs for your web store
1. Magento: for large companies
Almost 21% of the top 100,000 e-commerce sites use the Magento platform. It offers a large community, which provides many extensions and plug-ins. And experienced developers who can add new features are quite easy to find too. (See also our article on the new features in Magento 2)
Pros:
Reliable platform with many features; completely customisable
Many extensions, and many experienced developers who can create custom extensions
Low development and maintenance costs
Very active community that you can approach in case of problems and for tutorials
SEO-friendlier than most other solutions, with a Google sitemap, customisable meta tags and keywords, SEO-friendly URLs and descriptions
Very scalable: if your web store grows, you do not have to switch to another CMS
Cons:
Sufficient server space is required to be able to work fast and efficiently. Limited servers may cause slow browsing
May be too complicated for small companies
Additional features:
Customisable special deals, based on previous purchases
Segmentation of the customer base, allowing to generate profiles for marketing purposes
Multiple currencies
How much does it cost?
Magento itself is a free open-source platform, but it requires hosting (see Combell's Magento hosting packages). The extensions and modules are a bit more expensive, and you also have to pay for your SSL certificate (Combell offers you a free Let's Encrypt certificate) as well as for the annual registration fee for your domain name (which is free with Combell's Magento hosting)
Discover Magento hosting at Combell
2. PrestaShop: from 1 to thousands of products
PrestaShop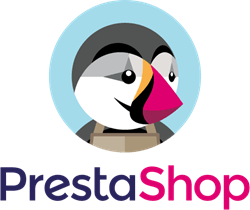 was launched in 2007 and is now available in 40 languages. Many often refer to it as the European answer to Magento. 165,000 active online stores in 163 countries use PrestaShop. PrestaShop offers many AJAX features, and yet, it is light and fast. It is a CMS with over 310 really handy features, a powerful catalogue management tool, with various options to display products. Built-in SEO tools, an efficient tool to check out and pay, marketing and security have also been thought through properly. (See also our article entitled: PrestaShop Cloud vs hosted PrestaShop: what is the difference?)
Pros:
Utterly powerful catalogue management, with import and export options that allow you to make bulk changes in seconds
Integration in third-party websites: PrestaShop allows you to also have your products listed on e.g. Amazon and eBay, so that you can sell them through other channels too
Full control over the functioning of your website: it is up to you to decide when the "Add to basket" button appears next to the products, how the "out of stock" tag looks, etc.
Works with both physical and digital (downloadable) products
Different marketing tools: automatic follow-up via e-mail, a tool that shows recently viewed products, coupons and discount vouchers
Cons:
May be slightly more expensive, because the different modules that are necessary to build an advanced web store are not cheap
No multi-store features
Additional features:
A product comparison feature, which helps visitors make a better purchasing decision
Advanced stock management, which takes account of stocks from different warehouses and partial delivery
A search feature with product details, which helps visitors find the products that suit them best
The possibility for visitors to leave a product review and share their favourite products with their friends
How much does it cost?
PrestaShop itself is a free open-source platform, but you must have a server to host it. With Combell, you can choose preinstalled PrestaShop (see Combell's PrestaShop packages). You will also have to pay between 50 and 150 euros per module for extensions, the fee for your SSL certificate (Combell offers you a free Let's Encrypt certificate) and the annual registration fee for your domain name (free with Combell)
Discover PrestaShop hosting at Combell
3. WooCommerce: when context matters
If products are not the only focus on your website, and if all the news items you post in the form of a blog are important too, WooCommerce may be the best solution for you. The WooCommerce feature is already included in a large number of WordPress themes. This plug-in was launched in 2011 and offers you most of the tools you will find in other e-commerce CMSs. WooCommerce has already been downloaded 1.6 million times. If you are an experienced user of WordPress, your SME will have no problem at all using WooCommerce.
Pros:
Easy setup
Since the plugin runs on WordPress, there is no need to add extra powerful servers
Tons of add-ons and themes are available – free or at a reasonable price
Support provided by the dedicated WordPress Community
Extensive analysis tools give an overview of total sales, sales per date, the average amount per order, statistics for each user and many other features.
Cons:
Less suited to large companies or small companies that want to grow and upscale quickly
Probably too complicated for those who just want to offer downloads
Not compatible with all WordPress themes
Additional features:
Integration of various payment service providers, including PayPal
Support for coupons, campaigns and special deals
How much does it cost?
The WooCommerce plug-in for WordPress is in itself free of charge. But it requires WordPress hosting (see Combell's available packages). You will also have to pay between 50 and 100 euros for extensions, the fee for your SSL certificate (with Combell, you can opt for a free Let's Encrypt certificate or a premium certificate) and the annual registration fee for your domain name (free with your Combell WordPress hosting).
Discover WooCommerce (WordPress) hosting at Combell

Conclusion
The choice of the best CMS for your web store depends on the scope and the objectives of your e-commerce business. Exactly as the answer to the question "What is the best travel destination?" depends on the person who asks the question. You cannot send an old person to Disneyland Paris, or a family with children to a wellness resort where there is nothing else to do but enjoy the relaxation and all the pampering. Nor can you send someone with a limited budget to a famous seaside resort like Cannes.
See the table below for an overview of the main features:
| | PrestaShop | Magento | WooCommerce |
| --- | --- | --- | --- |
| Founded in | 2005 | 2008 | 2011 |
| Websites | >260,000 web stores | >235,000 companies | >660,000 web stores |
| Market share (1) | 1,73% | 4,27% | 29.22% |
| Market share Belgium | 7,85% | 8,44% | 34,39% |
| Market share Netherlands | 2,83% | 12,94% | 44,71% |
| Extensions | Prestashop modules | Marketplace | WooCommerce plugins |
| Themes | Prestashop templates | Themes Marketplace | Woothemes |
| Easy to install | | | |
| Easy to customise | | | |
| Search feature | | | |
| SEO | | | |
| Used languages | MySQL, PHP | MySQL, PHP, Zend Framework | MySQL, PHP |
Read more:
(1) Source: https://www.datanyze.com/market-share/e-commerce-platforms/Datanyze%20Universe
You can find more information in the detailed comparison of the different CMSs for web stores available on Wikipedia. You can switch from PrestaShop to WooCommerce using this plug-in. Watch tutorials for WooCommerce. Or contact our experts for personal advice.