PrestaShop Cloud vs hosted PrestaShop: what is the difference?
With PrestaShop, one of the most popular e-commerce CMS platforms, you can now also choose the PrestaShop Cloud option, which is completely free. What are the differences with the hosted version of PrestaShop, like the one you can use with Combell? And what version suits your needs best?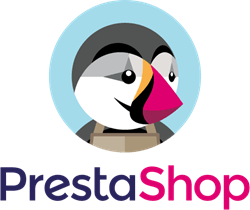 Of all the websites that use a CMS (39.9% of all sites), 60.3 % use WordPress. However, this is not the best solution for an e-commerce platform. For this, Magento (1.1% of all websites and 2.9% of all CMS websites) and PrestaShop (0.5% of all websites and 1.3% of all CMS websites) are the absolute leaders (Source: W3techs)
But just like there are two versions of WordPress (WordPress.com and WordPress.org – see our comparison), there is now also a ready-to-use version of PrestaShop, which you can use for free in the cloud. What are the pros and cons? What are the limitations? And, most importantly: what solution will suit your needs best?
Overview: PrestaShop Cloud vs hosted PrestaShop
Overview
PrestaShop Cloud
Hosted PrestaShop (download)
Hosting
Free hosting on the PrestaShop servers.
You can choose your provider and the plan you need (shared or cloud hosting).
Domain name
Free subdomain (http://yourshop.prestashop.com) or you can have your own domain linked to the free shop.
You host the PrestaShop CMS on your own domain name.
Installation
Ready to use, no installation required.
You have to download and install the CMS yourself. We at Combell can take this burden off your hands for free.
Design
Limited customisation. You can:
- change the colour, lay-out and font of the standard theme
- or select a new theme from the PrestaShop Addons store.
Completely customisable. You can upload new themes from all possible sources (*) or even have a custom theme developed.
Features
Each module from the Addons selection can be purchased and installed.
Completely customisable. You can take your pick from the Add-ons selection, upload modules that you find elsewhere or have custom modules developed. You can also install free modules.
Management
PrestaShop manages your store; you can only manage/add your products and services via the Store Editor.
You have full control over the management of your store.
Database
No access to the database.
Full access to the database via phpMyAdmin; you can make changes to the SQL database.
Source code
No access to the source code.
Full control over the source code.
FTP access
Access only to upload new themes – access limited to certain folders.
Full FTP access to your store.
SSL security (https://)

(Currently) impossible.

You can use SSL once you have purchased and installed an SSL certificate.
Support
Via the PrestaShop Support Plan or the forums.
Depends on the support provided by your hosting provider (Combell offers 24/7 support via a toll-free number).
What solution will suit your needs best?
PrestaShop Cloud
If you want to start an e-commerce store in no time, without any programming knowledge, and with a limited budget, PrestaShop Cloud might be a good solution for you. Choose it if you offer a limited number of products and do not need to change your product range too often. Making changes to the database is indeed quite awkward via the Store Editor. Also, keep in mind that, if you plan to expand your web store at a later stage, you will not be able to export the code, which means that you will have to rebuild all your web store!
PrestaShop Hosting
(at Combell: from €10 per month)
For a store that carries many products, with a frequently changing product range, it is best to go directly for professional PrestaShop Hosting. Thanks to the phpMyAdmin access, you can manage your product range directly in the SQL database. You can choose the necessary themes and modules or have custom modules developed. This solution requires a larger initial budget, but offers more possibilities of future business expansion.
Find out more about our PrestaShop hosting
(*) You can find themes on:
http://themeforest.net/category/ecommerce/prestashop
http://addons.prestashop.com/en/3-templates-prestashop