New version of PrestaShop makes cross-border selling easier
The new version of PrestaShop will encourage SMEs to look beyond their own borders. Selling in the entire EU will become easier, because the different countries' specific rules have automatically been integrated into this version.
Your SME runs a successful web store, and yet you still have doubts about expanding your horizons abroad… Well, do not worry as you are not alone! In fact, only 7% of small and medium-sized enterprises in the EU are currently selling abroad, despite the fact that, according to recent figures, a digital single EU market for goods and services would contribute to reinforcing the European economy (415 billion euros in additional growth per year) and help create hundreds of thousands of new jobs.
So, why do doubts persist? Because the EU is not a real digital single market yet, and the different members states still have different laws.
PrestaShop module comes to the rescue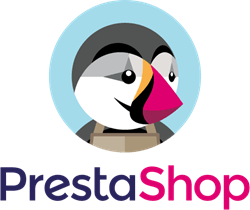 The new version of PrestaShop should handle this problem, with its Advanced European Compliance module that is intended to reduce the complexity of cross-border selling. FYI: PrestaShop, which won People's Choice CMS Award in 2014, is the structure on which more than 250,000 web stores rely. PrestaShop's open source community includes over 85,000 retailers, developers and web agencies worldwide.
This module rests on four pillars:
Shipping and returns: the web store's policy is clearly explained.
Check-out process: the information is displayed in a more simplified and organised manner.
Legal notice: making sure that your terms and conditions comply with the country's specific rules.
Prices and taxes: giving you more transparency on your prices and discounts.
Not only does the module makes it easier for you as a web merchant to comply with local rules, but it also allows you to get foreign customers to trust your web store. Partnerships with logistics and financial companies such as GeoPost, PayPal, eBay, HiPay and Skrill ensure that shipping and payment go smoothly.
General performance has improved too
And even if you do not plan to sell your products and services abroad, an update to version 1.6.1 is still definitely worth it. The shop performance has been improved, so that all stores offer better response times when traffic peaks, even if they have a huge product catalogue.
Combell offers PrestaShop hosting packages from 10 euros per month.
Make sure you also check out our comparison between PrestaShop Cloud and Hosted PrestaShop.