What is Managed WordPress hosting? And why is it so handy?
Once you have created a WordPress website, you must not lose sight of the many updates that WordPress requires. Unless you go for Managed WordPress hosting, of course! But uh... What exactly is that? Good question! We are more than happy to explain it to you...
What is Managed WordPress hosting?
WordPress is one of the most popular Content Management Systems in the world, and for good reason. WordPress sites are easy to create and require very little technical knowledge.
If you want to start a WordPress website, you can do so for free via WordPress.com – just think of all those websites with addresses such as yourname.wordpress.com.
Such a free website can come in handy if you are a hobbyist working on a small project, but even so, it is usually preferable to have your own hosting.
Because your free website will only offer very limited possibilities, not to mention the fact that your visitors will see ads on it. It is therefore advisable to have your own hosting. And if you want to have complete peace of mind: Managed WordPress hosting!
WordPress hosting
At Combell, we know perfectly well that life is hard enough as it is, which is why your 'regular' WordPress hosting is already very user-friendly, with WordPress installed by default on your package.
In addition, you are optimally protected by our Combell Shield, and your WordPress website is free of ads and is extremely fast thanks to caching and fast servers.
And if things suddenly become a bit complicated, you can always contact our specialists, at any time of the day (or night!).
That said, a WordPress website requires quite a bit of maintenance. WordPress is also a victim of its own success, in the sense that hackers also love WordPress websites. That is why WordPress constantly releases security updates (which, of course, you have to install).
But WordPress themes and plugins are also regularly updated, because the huge WordPress community is working on improving them every day. And the installation of these WordPress updates is not automatic either...
Unless you go for Managed WordPress hosting!
Why Managed WordPress hosting?
With Managed WordPress, Combell will take care of all the updates that are necessary for your plugins, themes and WordPress itself. This means that you have full control in front of the screens, but that you do not have to worry about all the technical aspects behind the scenes of your website.
But Managed Hosting for WordPress has many other advantages. Spoiler alert: you can read them below!
Assistance with writing and building your website
Managed WordPress makes WordPress even easier thanks to Site Assistant. "Site what?" Site Assistant is your personal assistant that provides you with all the building blocks you need to create a professional website.
This innovative tool works on command. What is your site about, what do you want to do with it, what pages do you want to see, and in what style... Give all this information to your Site Assistant, and the tool does the rest. It even searches for and installs the best WordPress plugins.
Impressed? Just wait, there's more! Based on Artificial Intelligence (AI), your assistant now also writes the content for your webpages. You ask, AI Assistant writes. It's as simple as that! In an additional article, we'll tell you more about the miracle worker called Managed WordPress AI Assistant. Thanks to these super handy features, you can get your website online much faster.
Optimal performance through constant updates
If you opt for Managed WordPress, we will check for any necessary updates. Because WordPress is constantly evolving, and your website cannot update itself! This means that if you want your website to be fully functional and secure, you will have to constantly perform updates to your WordPress website.
Is there a new version of your theme? Update! Have you discovered a security hole that needs to be plugged as soon as possible? Update! Has a new feature been added to your favourite plug-in? Update! And keep in mind that you will have to follow this routine day after day 😉!
So, in order to give you peace of mind, Combell will keep a close eye on all updates for you. Our team will test them and install them if they are compatible with your WordPress site – without you noticing a thing!
But there is more: with certain Managed WordPress packages, our specialists will monitor the availability of your website. And they will take action if there is an indication that it is about to go offline!
And when speed is what really matters, our experts can also monitor performance. If your website does not work fast enough, our specialists will make a few adjustments to improve its performance. Plus, when more radical adjustments have to be made, they will advise you as well!
Another bonus is that, with Combell, you get free caching options with each package. This will help your visitors save a lot of time and frustration, because your website will always load as fast as possible.
→ Discover all the features of our Managed WordPress hosting
Test environment
You often want to try out new things with your website. But of course you would rather not do that 'in public'. That is the reason why your Managed WordPress hosting includes one, two or three test environments (depending on the package you choose).
Such a test environment or 'test website' makes it possible to try out changes to your website without your visitors noticing. This means you will be able to install new plug-ins or themes without breaking into a cold sweat!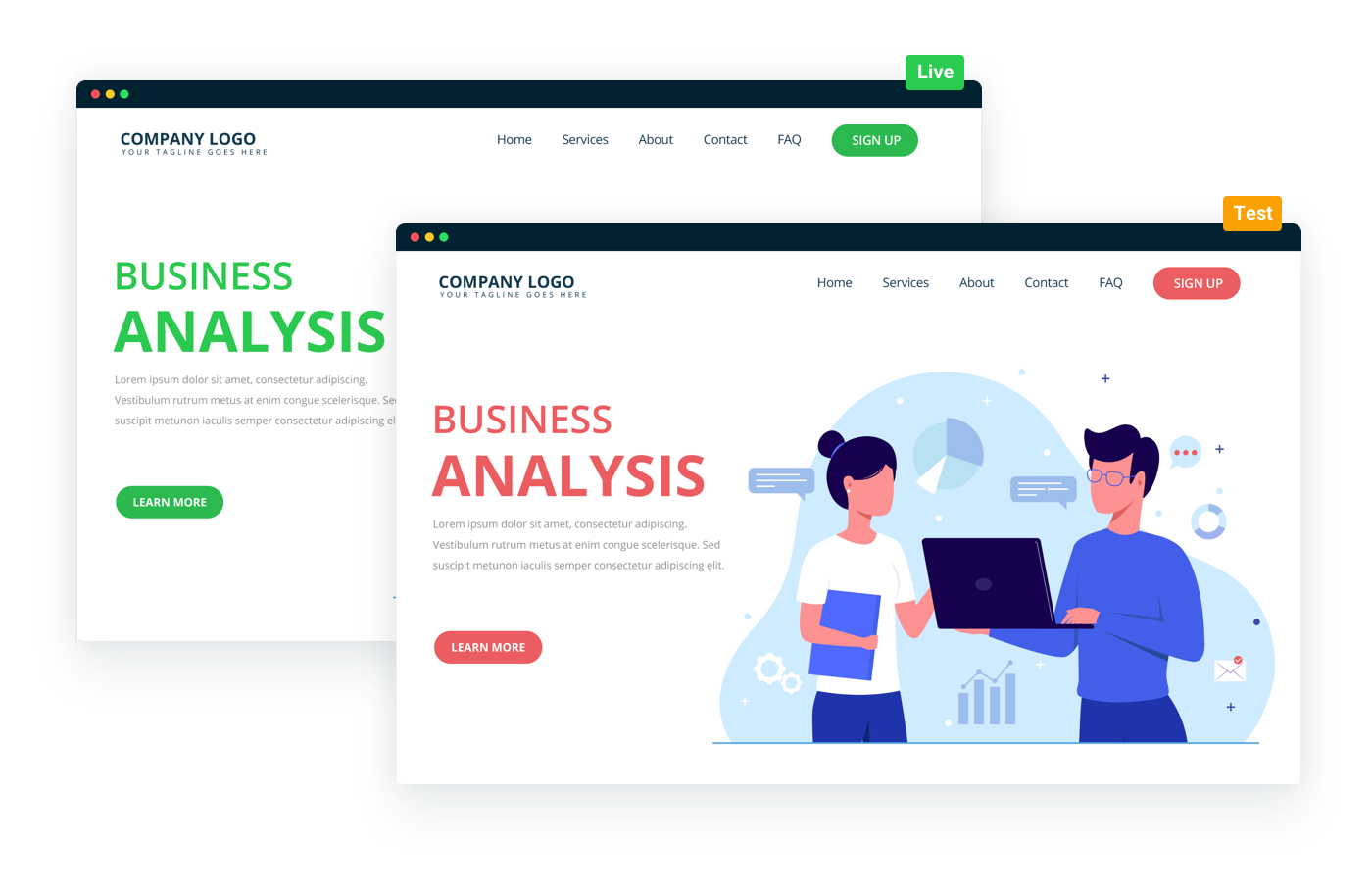 You can easily create your test environment via your control panel. There, you can choose whether you want to use a copy of your website for your test environment, or a blank WordPress site.
And the good news does not stop there: your test environment will also get its own URL, which you can share with your test users, who can be customers or good friends whose opinions you value. Send them your test URL so that they can immediately tell you if they think the change is brilliant or not (hopefully the first one!).
Depending on the Managed WordPress hosting package you choose, you will have 1, 2 or 3 test environments at your disposal.
Moving without worries
Moving is never fun: you always end up hurting your back carrying that super heavy sofa, and someone will almost inevitably break some of your belongings. And the same goes for moving your website, which is why you should outsource the transfer to a company that knows all the ins and outs of this process.
When you want to transfer your website from another provider to Combell, our transfer specialists will proceed with the utmost care. They will not just do a simple copy-paste. Instead, they will move all the files manually to ensure a flawless transfer.
In addition, your website will be thoroughly tested and optimised using the latest versions of your plug-ins and WordPress. This way, your website will be able to start off on the right foot with Combell!
→ Discover Combell's Butler service
In short: Managed WordPress is a secure, easy and powerful solution.
With our Managed Hosting for WordPress, you go for a flawless website, without the worry of constant updates. Sounds great? That's because it is!