Thijs gives tips for start-ups: how can you build a successful application?
Do you have a good idea for an application – for the Web, a smartphone, a tablet, a desktop computer, or perhaps even for the Internet of Things, or a wearable device? That is a good start… But how can you develop it? These three tips for start-ups provided by Thijs Feryn, tech evangelist at Combell, will help you get started…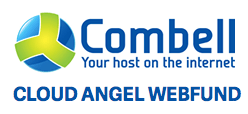 Not only does Combell provide excellent hosting services and a very efficient helpdesk, but it also thinks proactively, making sure the companies of tomorrow can operate in an infrastructure that grows as they do. It has even established a fund for start-ups, the Combell Angel Web Fund, which recently celebrated its first anniversary. Start-ups with an idea in which Combell believes can use this fund for free Combell hosting in an optimal infrastructure, with the necessary support provided by experienced helpdesk staff, in order to develop their project.
But more than an outstanding infrastructure and an exceptional helpdesk, start-ups require sound advice. Advice, practical examples, expertise… That is what will turn a brilliant idea into a successful business – from a small student room to the first fundraiser for further expansion. And that is precisely what they can get today from Thijs Feryn, PHP expert and tech evangelist at Combell.
In a recent interview, Thijs pointed out three factors that, according to him, can help start-ups succeed.
3 golden tips for start-ups
Data strategy: think very carefully about the database and make your choice according to your goal
Data are essential for an application, but the database, the structure that contains the data, is even more important. First of all, you need to determine the nature of your business before you start modelling the data and decide on the structure. In addition, the database technology has to be compatible with the data that are important for your business. By the way, you can use different technologies to complete (or even replace) the database that forms the basis on which your work relies. Only when your application goes live will you be able to see the impact on the database. Evaluate it and optimise.
Programming language: productivity and efficiency
Choose a programming language that can help you become more productive. The ecosystem of the language(s) that you choose should already include the necessary components and frameworks, so that you do not have to reinvent everything every time. Existing and proven components also provide a guarantee of quality. There is nothing wrong in going for mainstream technology, because when you will grow and need more manpower, it will be easier for you to find someone who masters the programming language.
Knowledge is power... that helps you improve your services!
Once your application has been launched, you should not rest on your laurels. Quite the contrary: the feedback you get from users should help you improve your application. After all, users are paramount, and you have to adapt the idea you had in the back of your head to how they experience your application.
Is your software secure? Can it keep intruders away? That should also require your attention. But, most importantly: is performance guaranteed, even during traffic peaks? Knowledge is power and allows you to improve your app where necessary.
And let us go back to the importance of a reliable infrastructure. Go for scalable hosting provided by Combell, in order to get more bandwidth and more space for databases on the fly, so that you can handle traffic peaks at all times.
Find out more about the Combell Angel Web Fund, Thijs's talks, or follow him via Twitter.