Karlien built her web store using ShopBuilder: "So easy!"
If, after reading about the features of our ShopBuilder, you still have some doubts, our satisfied customers may be able to convince you!

Name: Karlien from INSIDR
Uses: Combell's ShopBuilder
Is a satisfied customer because: ShopBuilder does not require any technical knowledge and is user-friendly.
Karlien is the owner of INSIDR, a company that provides administrative support to the self-employed and SMEs.
Karlien's experience taught her that her customers also often need products that create order out of chaos. That is why she started her INSIDR web store. There, you will find all sorts of products to organise your workplace, from notebooks to drawer units. And the best part is that INSIDR's web store was built using our ShopBuilder. So, we had to ask her about her experiences!
Why are you using ShopBuilder?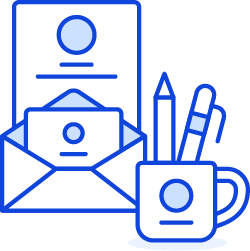 Karlien: "I am using ShopBuilder for the web store of INSIDR. Originally, INSIDR was not a store, because I only offered services to the self-employed and SMEs. Now, I also sell office supplies, and my web store is just perfect for that, because it allows me to present my products to every Internet user."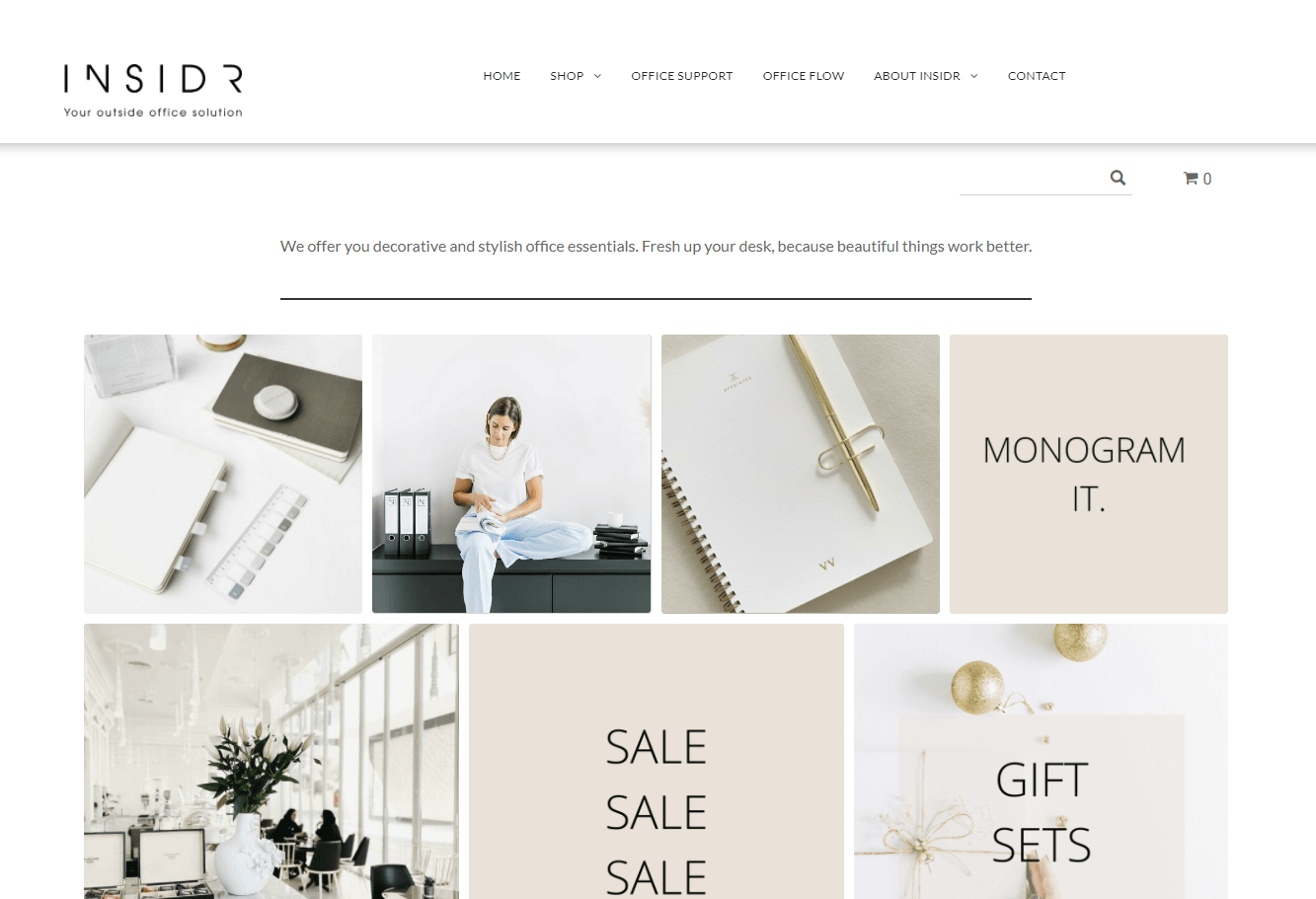 How did you hear about ShopBuilder?
"I was already a customer of Combell for my domain name and my web hosting. When I had the idea of building a web store, I started to compare different platforms. At that time, Combell had just launched ShopBuilder, so I thought it would be convenient to have one tool for my website, my web hosting and my web store."
"Before I started INSIDR, I owned two sports shops with a web store, so I knew what a web store needs. And I was happy that ShopBuilder had all those tools. Like the connection to Sendcloud, which is very handy!"
"I find it convenient to have one tool for my website, my web hosting and my web store. That is much easier!"
"At first, I decided to use the ShopBuilder Starter package, which comes with plenty of features. This allowed me to easily expand my web store without breaking the bank. After a while, sales via the web store started to take off, and I decided to switch to ShopBuilder Professional."
"The professional version of ShopBuilder offers more features. I use ShopBuilder Professional mainly for the marketing features: customers who abandon their shopping carts, for example, automatically receive an e-mail to remind them of this. That is really neat!"
How has ShopBuilder helped you with your business?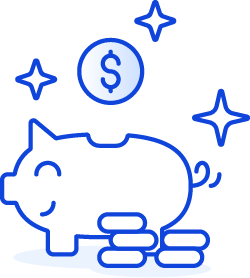 "There are only 24 hours in a day, which means there is a limit to the amount of work I can put into my business. That is why it is a great advantage that my web store provides an expansion of my services, helping me generate a passive income."
Why are you satisfied with ShopBuilder?
"ShopBuilder is incredibly easy to use: even the most inexperienced and busiest entrepreneurs can build a beautiful and, at the same time, well-functioning basic web store in just a few hours. Everything is self-explanatory! And if you want to expand the web store later on, that can also be done very easily."
"Even the most inexperienced or busiest entrepreneurs can build a web store in no time at all."
What do you find essential in a tool such as ShopBuilder?
"User-friendliness is the most important aspect to me. With ShopBuilder, I was able to build my web store without any underlying IT knowledge or HTML code. Even people who have no experience whatsoever can build a reliable and beautifully designed web store."
"The same accessibility is also important for my customers: it must be easy for them to find their way around my web store.
Another definite bonus for me is the integration of third-party apps, including Sendcloud, marketing tools and insights into statistics. This helps me tweak the web store completely to my preferences."
What plans do you have for your business and how can ShopBuilder help you achieve them?
"I want to develop INSIDR into a brand for outsourcing of freelancers, but also into a brand for office supplies. ShopBuilder is therefore the perfect platform to eventually offer my own INSIDR office range."
Check out our ShopBuilder packages
Perhaps you will soon be as satisfied as Karlien!