Google Chrome to penalise slow websites with warnings
Google will soon warn users of its browser against slow loading websites. This may, of course, deter your visitors, resulting in missed sales opportunities. We are therefore going to help you optimise your website before it is too late. 
Google continues to strive for a better user experience
Responsive websites are rewarded
Search giant Google, which is also the creator of the Chrome browser, has set itself the goal of making the users' experience as optimal as possible – whether they are using a mobile device or a laptop/desktop computer to surf the Internet. This is why, for example, it has been encouraging websites to become responsive. Because responsive web design allows the website to adapt to all screens, including those on mobile devices. Responsive websites are thus rewarded with a higher ranking in search results.
Non-secure HTTP websites are penalised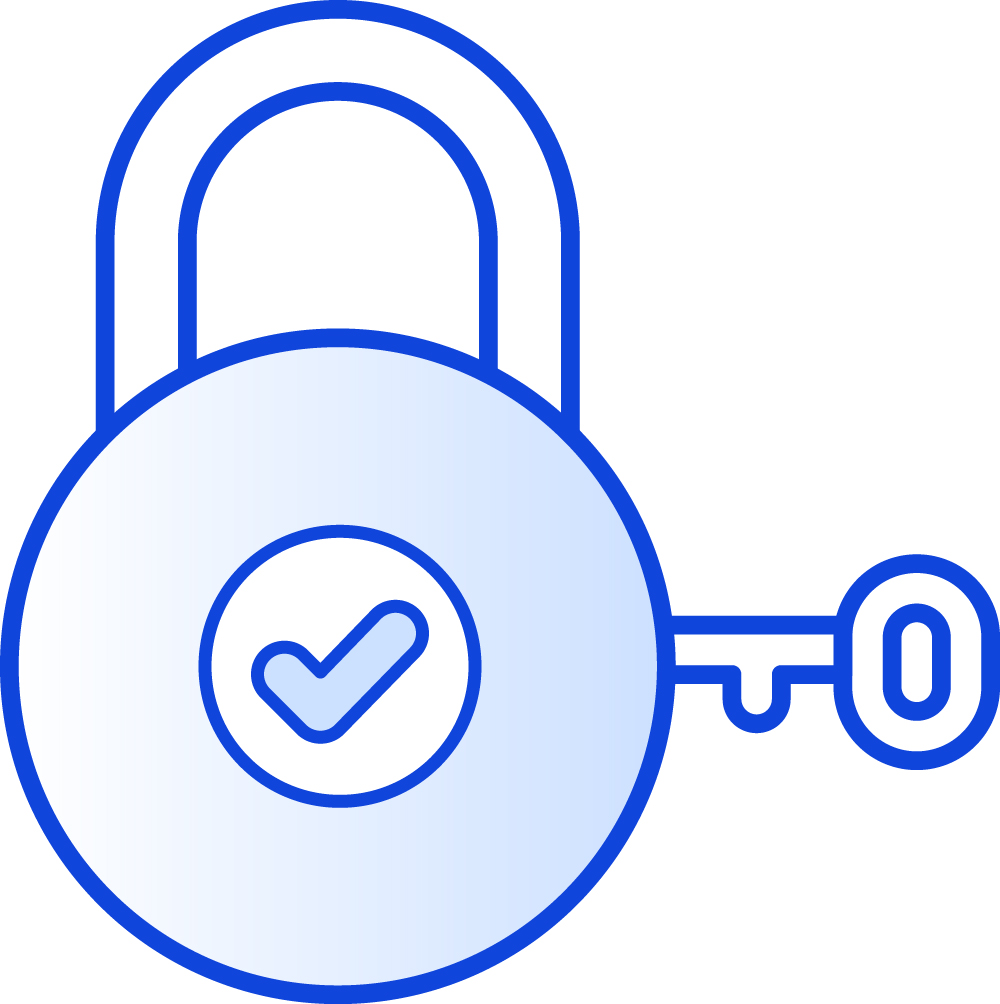 In order to improve user security, Google has encouraged websites to use secure HTTPS connections. This ensures that the communication between users and websites cannot be intercepted or altered.
Google rewards websites that offer HTTPS connections with a distinctive symbol (closed padlock). And websites using an ordinary HTTP connection are penalised: the visitor receives a warning informing him that the website is not secure. This means there is a good chance that your visitor will abandon your website and that you will miss a sales opportunity. Other browsers (Safari, Firefox, Microsoft Edge, etc.) also use this method.
Slow websites will be the next target
Google recently announced the next step: urging slow loading websites to remedy this shortcoming. Here too, Google will reward good practices (higher ranking in search results) and penalise slow websites (warning in the Chrome browser).
Google's exact strategy for this is not yet clear. All we know is that several options are being considered. For example, based on loading times recorded in the past, it would display a splash screen while loading the website. This would contain a warning informing users that the website is loading slowly. Alternatively, it would display this information in the context menu of a link: the user would then receive a warning about slow loading when right-clicking on a web link.
There is a possibility that Google will include all these indicators in its search results, their purpose being to give users an idea of how quickly they will get to your website. And you can be sure that a poor rating will deter your potential visitors!
Speed indicators in Chrome can cost you customers
When Google announces such a measure, the best thing you can do is to react proactively right away. Because, let us not forget, Google is still the world's most popular search engine, not only on desktop computers, but also on mobile devices. It processes 12 billion searches per month, performed by an average of 1.17 billion unique users. And 93% of all purchase decisions are based on an online search.
Your ranking in Google search results is and remains extremely important: websites that are shown on the first page attract 91.5% of all Google traffic. Most people do not even go past that first page – websites on page 2 attract only 4.8% of the traffic, and on page 3 only 1.1%. So, surely you would not want to get a lower ranking and thus miss visitors and sales opportunities, right?
Make sure all your efforts to achieve a high ranking for your website by means of well-thought-out SEO optimisation are not wasted in the blink of an eye. Because you would then have to start your hard journey to get to the top of the list of results all over again.
Since Google would also take into account loading times from the past, it is very important to take action without any further delay. If you optimise your website soon enough, your customers will not have to deal with this warning in the near future.
The Chrome browser will soon warn your visitors if your website is too slow. Do not miss any sales opportunities and let Combell's experts help you optimise your website!
Be prepared: boost the speed of your website now
Just as in the past, Google will gradually develop these warnings based on certain criteria. It has released a number of tools that allow you to check if your website meets these criteria. PageSpeed Insight (to see how pages load for users in all kinds of circumstances) and Lighthouse (advice on how to improve your website) already provide you with some guidance.
If you notice that your website is not running smoothly, it is sometimes tricky to find the root cause of the problem. Slowdowns can indeed be caused by three different factors: an inadequate infrastructure (your hosting provider), inefficient code (no optimal communication with the underlying database) or a cumbersome front-end (the visual aspect of your website, e.g. due to oversized images).
The solution to the problem depends on the cause. Minor adjustments can help, such as compressing images in the front-end. Or using a cache: static pages can be cached so that they do not have to be retrieved from the database on the fly for every new visitor. Sometimes, you have to buy more resources for your website (more CPU or RAM, fast SSDs, etc.), but this does not always fix the problem.
Combell is there to assist you
You can see that it is not easy to pinpoint the exact cause of the slowdown. You really need to analyse the entire system. And for this, it is always advisable to be assisted by an expert in the field – like Combell. More than just a hosting company, we want to be an extension of your own IT department.
For this purpose, we have set up a real Performance team that provides you with the necessary assistance. It will check if your infrastructure fits your needs and will also identify any potential bottlenecks in your code. And yes, your front-end will also be scrutinised.
The team also offers application load testing. This is important if you want to know how your website behaves when traffic peaks, but it is also useful if you want to find out at what exact point the load is causing problems – resulting in slowdowns and visitors abandoning your website. We recommend such tests for all new projects, websites and applications. This will allow you to know if any of the three factors may cause slowdowns.
Are you under the impression that your website is not working as it should? Feel free to contact us. We will be happy to discuss the various aspects of your website or application with you. Code, infrastructure, front-end, caching, workload... every aspect will be covered. Combell is there to assist you and guide you through all these layers. Our experts will give you extensive advice tailored to your needs so that you can optimise your website.
Contact us for advice about performance