If there are several FTP users linked to your hosting package, you can limit their rights to specific folders or limit that they can make changes themselves.
The standard FTP user always has all rights.
Follow these steps in the control panel:
Go to "My products"> "Web hosting"> Choose your domain name.
In the menu on the left you choose "FTP users".
Choose the FTP user whose rights you want to restrict and click on "Change".
With "Permissions" you adjust writing and reading rights. Select "Read permissions" if a user is not allowed to change anything.
Under "Home directory" you choose the folder to which an FTP user is linked. Connect the FTP user to a (sub) website or to a specific folder on your FTP (eg / www / plugins, see image).
Click on "Customize FTP user" to save the changes.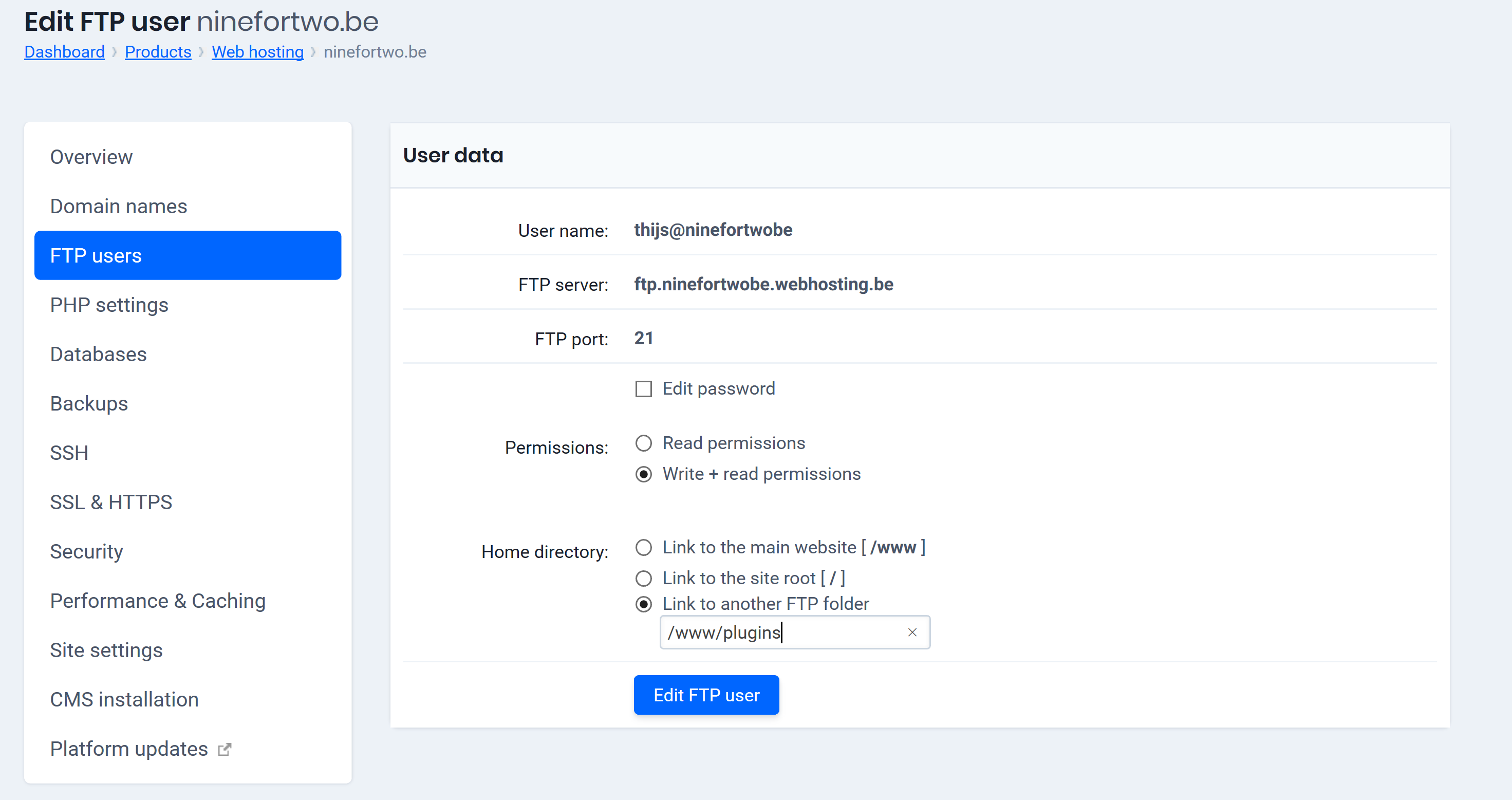 Go to "My products"> "Web hosting"> Click on "Manage" next to your domain name.
On your left, click on "FTP & SSH". That will expand into two separate menus. Now, click on "FTP".
Here you will find the default FTP user and a list of all other FTP users. Notice, you cannot edit the rights of the default FTP user. They will always have all rights.
Now, find the user you would like to edit and click on the three vertical dots next to them, to open the drop-down menu. Click on "Edit rights".

A pop-up window will appear. Here, you can add or remove Write permissions. And you can choose the the level of access – the upper most folder the user will have access to. The longer the path, the less access the user will have. Finalize by clicking on the "Edit user" button.