Why choose a website builder?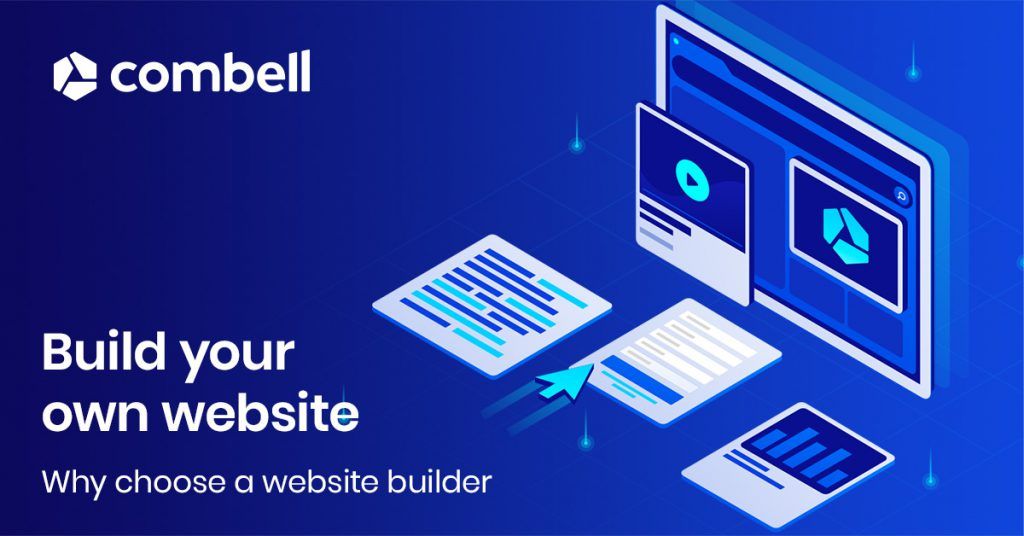 Would you like to build your website by yourself in no time at all? Well, you can! Even if you have zero programming skills. And it is also very affordable. So what is the fantastic tool that makes this possible? A website builder! But what exactly is it and how does it work?
Discover Combell's SiteBuilder
What is a website builder?
A website builder is a smart computer program, which you can purchase from some hosting providers as an extra service. This software makes it very easy to create your own website for your company or organisation. Without any prior experience or coding knowledge. And you can get started right away, even if you start from scratch, which is quite handy. Everything is included in one package: webspace, building blocks for your website, SEO tools, and even a blog. With a good website builder, the possibilities are virtually unlimited!
This is how a website builder works
Most website builders require you to work 100% online, which of course means you need an Internet connection to get started, but that is all it takes. The great advantage of this is that the entire work environment for your website has everything you need to get started straight away. And since your website is managed entirely online, you can make changes later on, wherever you are, from any computer: just log in to your account, and you will be ready to get down to work.
Why a website builder tool?
1. No technical knowledge required
Creating a website normally involves programming, coming up with a layout, etc. And you probably do not have any (or some) of these skills. You could, of course, consider hiring a professional web designer, but that might be a bad financial decision at this point in time.
Fortunately, there are various possibilities to create your website on your own, without any knowledge of web technologies, and a website builder is one of them. Using such a website builder will not only help you get your website online in no time at all, but it will also allow you to make all the necessary adjustments by yourself without any trouble. 
2. Quick and easy
Website builders are incredibly user-friendly, which means that anyone can use them. You can use existing building blocks, which you can simply click and drag into your web pages.
You can choose from various basic themes, which you can even adjust to suit your own taste. The themes are designed for a wide variety of companies and services – web stores, restaurants, plumbers, therapists...
Each theme contains a number of basic navigation buttons so that your visitor can visit underlying pages and return to previous pages. You can also add buttons that allow users to visit your pages on social media (Facebook, Twitter, Instagram, YouTube...) in the blink of an eye.
Once the background is in place, you can start adding your own content. And your own pictures. Do you think you should resize them? The website builder offers a built-in image editor that allows you to enlarge, reduce, crop and more. Are you satisfied with the result? Just click on the "Publish" button and hey presto, your website is online! Everything is very simple – and fun to create.

3. Easy but with a host of possibilities
Easy does not mean, however, that the site you build using a website builder is just a virtual business card, a PDF with your contact details that you put online. On the contrary! With a website builder, you will have a fully-fledged website, thanks to the many widgets, each of which will add an extra function.
You can e.g. create a map on your site showing the location of your business, a contact form, and even a click-to-call or click-to-email button. All you need to do is enter your contact information in a contact widget, and your contact information will be displayed neatly and interactively.
An additional feature that you will find in a good website builder is a cookie widget that ensures that your website is GDPR compliant when it comes to cookie permissions.
4. The most affordable option with a professional look and feel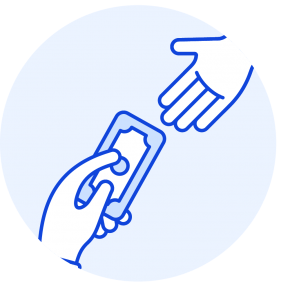 If you use a website builder, this includes all the things you need for your online presence (see also: What you need to get your own website online). Web hosting for your website is also included – one less thing to worry about! And if you do not have a domain name yet, you can buy one and use it for your website right away.
And that is quite different from other tools that allow you to create a website for free – but that do not allow you to use your own domain name. Your website will then get a name that is hard to remember, such as www.mycompany.hostingprovider.com – an address that is disastrous for your ranking in search engines! And to make matters worse, you often have to accept advertisements on your website over which you have no control, not to mention the fact that you will not be able to share in the profits!
If, on the other hand, you go for a paid but inexpensive website builder, you will be able to use your own domain name. This way, you will be able to enjoy a professional look and feel for little money.
5. Everything is included: support, SEO and UX
A good website builder also comes with the necessary tools to help your website rank high in search engines. The SEO tools provide an easy overview of the key elements, as well as instructions on how to fill them in. Terms such as 'image tags' and 'meta description' will no longer sound like Greek to you.
This will probably not ring a bell for you, but anyone who is familiar with SEO knows that these are extremely important tools when it comes to achieving top rankings in search results. (You can also read: What is SEO and why is it so important?). You can then monitor the results of this work through detailed visitor statistics.
Working with a website builder is really easy, as everything is self-explanatory. Do you have any problems or a question anyway? You will find useful tips on how to use and customise each element of your website. 
Tip: Combell also provides comprehensive help pages. And if you are still experiencing difficulties, Combell support is there for you – in your own language!
The advantages of a website builder at a glance
No technical knowledge required: everything works with clicking & dragging
Fully web-based solution: you can create and publish your website in just one hour
No design skills required: you can choose from a wide range of themes, which are optimised for specific sectors
Extensive library: professional images and apps to choose from
Responsive design: your website looks perfect on any screen
SEO: built-in tools help you optimise your website for achieving higher rankings in search engine results
Low maintenance: just log in, wherever you are, and make the necessary changes using the drag-and-drop method
Social media: links to your Facebook, Twitter and Instagram accounts make it easy to your visitors to follow you
Limited budget: monthly flat subscription fee for hosting, domain and use of the website builder – no unpleasant surprises here!
Do you need help anyway? Check the tips provided with each element or our support pages.
Are you itching to start building your own website with the help of a website builder? Take a look at Combell's range of SiteBuilder solutions and find out which features are included in each package!
Discover Combell's SiteBuilder