What building blocks do you need to get your website online?
What exactly does "web hosting" mean? What types are there? What do you need to consider when choosing a web hosting provider? And what else do you need to get your business online?
Here you will find clear answers to all these questions:
→ Three elements to get your business online
→ The different types of websites
→ Do it yourself or call in specialists
→ The different types of hosting
→ The specifications that determine your choice of web hosting
→ Elements that your hosting provider must imperatively offer
The three elements you need to get your business online
1. Your domain name: your home address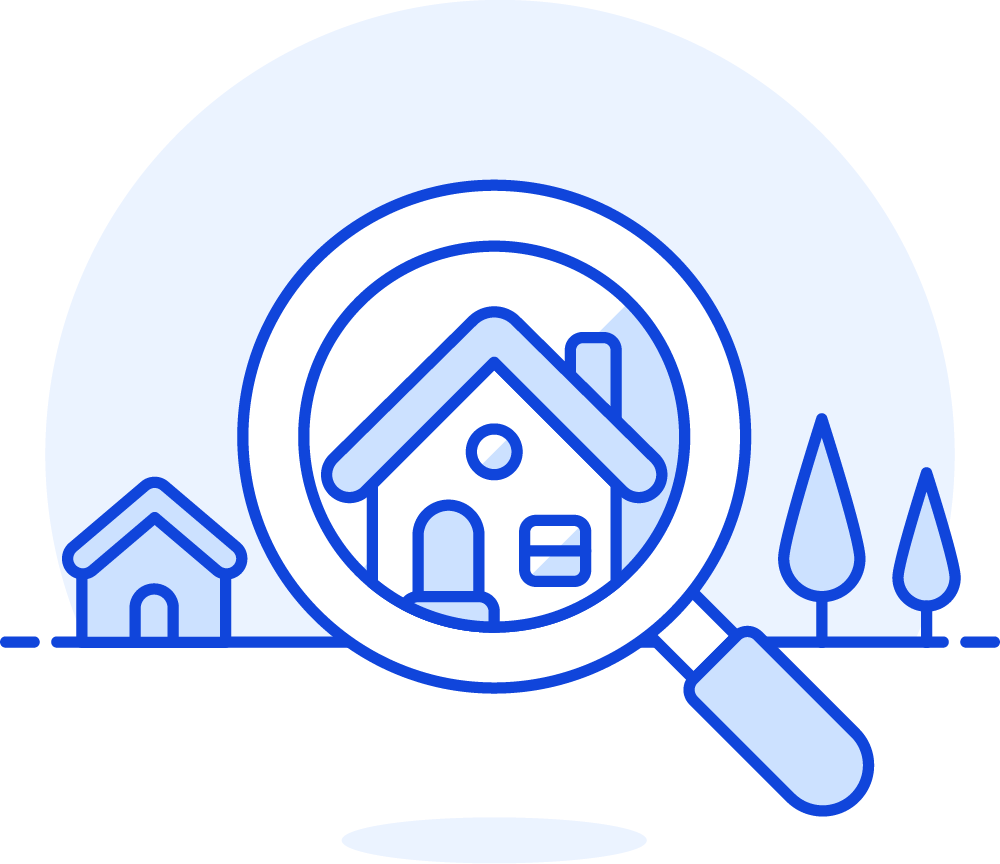 A website is similar to a house. It contains your furniture, the data of your site. The land on which your house is built is your web hosting. And your home address is your domain name. This way, people know where your house is located when they want to visit you. A domain name can be several things, like a combination of your name with your activity or a nice concept like bakerjacobs.be or tastypies.be.
Each computer with an Internet connection is assigned an IP number. With the current IPv6 protocol, this is a long series of 8 groups consisting of 4 hexadecimal digits each. Nobody is going to type in that long series, let alone remember it!
That is why the domain name was invented: such an address is much easier to remember. But let us continue with our comparison: instead of geographical information such as longitude and latitude, the domain name provides you with an easy-to-find address: country, city, street and house number.
A domain name is registered with a registrar for a minimum period of one year. This ensures that your domain name is linked to the IP address of the server on which your website is hosted.
The nice thing about your domain name is that you can be very creative with it. A domain name consists of your chosen name, (bakerjacobs for instance), and a domain extension. This can be a country code such as .be, .nl or .fr (bakerjacobs.be for example) or one of the hundreds of new extensions available, ranging from .app to .xyz, including .music, .news, .bike, etc. (bakerjacobs.shop for instance).
Click here to check the availability of your domain name
It is very important that you choose a good domain name that is easy to remember. After all, your domain name is what makes or breaks the success of your website! Our tips will most certainly help you. 
The difference between a domain name, web hosting and a website
Your domain name is your home's virtual address. If you transfer your home to another hosting, you just need to link your domain name to those new servers. Your domain name remains unchanged.
Your web hosting is the land you rent to build your house (your website) on. This is a physical space on a server.
Your website is the house containing your files. You can take that house and relocate it somewhere else with another hosting provider. All you need to do is link your domain name to those new servers.
2. Your mailbox: your digital letterbox
The great thing about your own domain name is that you now also have an address, so that the mail protocol – the postman of the Internet – knows where to deliver your e-mails. However, you must have a mailbox where he can drop off the e-mails!
Most hosting providers allow you to create multiple e-mail addresses based on your domain name. For general information, baker Jacobs can create info@tastypies.be, for sales sales@tastypies.be, for employees kaatje@tastypies.be, etc.
However, if you want to receive these e-mails, you need to have a mailbox where the e-mails will be dropped off. This is also webspace that is located somewhere on a server. This can be the mailbox you received with your Internet subscription with Proximus or Telenet. Alternatively, you can rent space from your web hosting provider. In both cases, the e-mail address you created with your domain name must be linked to that mailbox.
Choose Combell's secure mailboxes 
The difference between an e-mail address and a mailbox
Your mailbox is the physical space on a server where your e-mails are stored. This can be the space you get (for free) from your service provider (Telenet, Proximus...) or the space you rent from Combell.
Your e-mail address is the virtual address of your mailbox. Your e-mails will be forwarded to the physical space of the mailbox that is linked to your e-mail address.
Tip: Combell's SiteBuilder and ShopBuilder – everything you need in one package.
These tools from Combell include a template that you can use to create your website or web store very easily and in no time at all, with web hosting included in the monthly subscription fee. Linking your domain name to this tool is very straightforward, and we also offer you free mailboxes. Check out our packages.
3. Web hosting: the building land for your website
A website is actually a collection of files, which may or may not be contained in folders. They are located somewhere on the hard disk of a computer known as a web server. This piece of hardware serves the pages that the visitors of your site request. The hosting of these files on a computer is therefore called web hosting.
Theoretically, you could host your website on your own computer, but only if you have a very powerful PC, with a powerful connection to the internet. After all, many visitors may decide to visit your website simultaneously, and your computer should then be able to withstand the workload.
That is why specialised companies have emerged, such as Combell, with state-of-the-art web servers and a powerful connection to the Internet. They are called web hosting providers. In addition to hosting websites, they also offer services such as e-mail hosting, domain name registration, app hosting, as well as tools that make all these services faster and more secure.
But big companies do have powerful computers, right? There is no doubt about this! Web hosting, however, requires a high level of specialisation, with servers and staff dedicated exclusively to the smooth running of the website. This is why large companies also prefer to outsource the hosting of their websites to specialised hosting providers. Because this gives them the freedom to focus on their core business.
The difference between web hosting and a data centre
Web hosting refers to the servers that host your website, or the hosting provider that rents out server space to you.
Data centre refers to the space where these servers are housed – a room, a house, or a specially equipped building.
The different types of websites
Now that you have an address and a mailbox, you can start building your house – or rather your website. But how do you do that? First, you have to make some important decisions... Should it be a dynamic or a static website? Will prefabricated elements do the trick or are your requirements so specific that you need an architect? And are you skilled enough to build the house yourself, or do you need to call in a construction company? Let us explore some of the main options.
1. A static website: data do not change (or do not change much)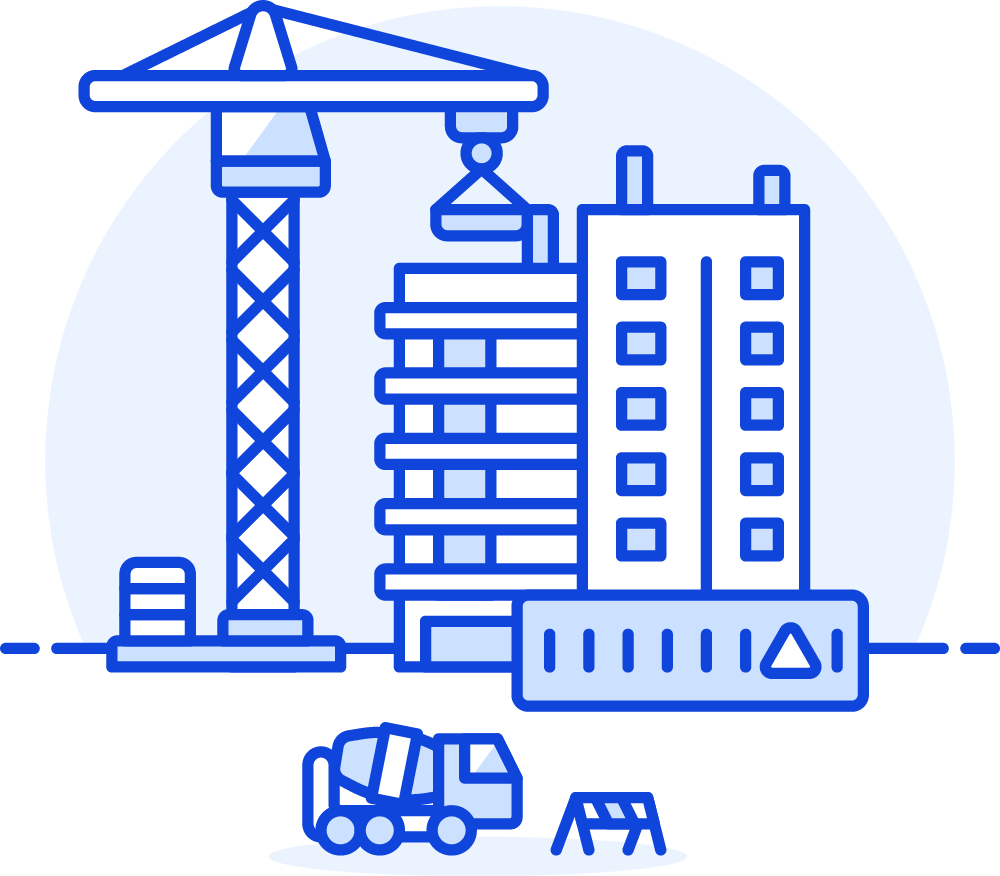 For your house, you can choose a fixed structure, where everything is defined in advance, where each room has its specific purpose and that purpose only, with built-in cupboards, bearing walls, etc. Over the years, you can decide to change the wallpaper or paint, but that is all you will be allowed to do.
The same applies to a static website: the text and images are fixed. This usually concerns websites that consist of 3 or 4 pages with information about the company, contact details and opening hours. Of course, you can update this information on a regular basis, for example when your opening hours change, but you will not have to do so too often.
Various web hosting companies allow you to create a static website using an online website builder. Click and drag to choose templates to create your website, add images, organise the page, etc. until your website is ready for publication. Such a tool is very straightforward and easy to use.
For a simple, static website, the website builder hosting will do: you can thus get started right away. Combell's handy SiteBuilder goes even further by offering you advanced options, such as a personalised message to welcome your visitors – and that without any programming knowledge!
Purchase SiteBuilder from Combell
2. A dynamic website: the data constantly change
Let us go back to our house... You have a dynamic family, regularly invite guests and love to change. Your dynamic house does have walls, but you are free to determine the purpose of the rooms. Your furniture is loose, and you can change it regularly. When the children grow up, they get their own room, and when they leave the house, you can turn the spare rooms into hobby rooms.
And in the same way, a dynamic website allows you to constantly adapt its content. With a dynamic website, the page is generated on the fly when the visitor visits the website. There is a fixed template, including the layout and the elements that make up the page. And there are the dynamic elements, which are retrieved from a database when the page is generated. These elements include texts or information about products.
Here is an example of a dynamic website: a web store that sells shoes. You first choose a category (women/men), a style (high heel, flat, sporty, sandal), and the size and colour. At that point, the shoes that meet these criteria are selected from the database. They are shown with pictures, information and price. So, the page you see is generated dynamically.
For a dynamic website, not only do you need hosting providing you with the necessary web space for your files, but you also need databases from which the script retrieves the data. You can have multiple databases: for your customers, your products, your prices, etc.
With Combell, you can choose web hosting that suits the number of databases and the web space you need. A great bonus is that you get your domain name for free!
Choose web hosting from Combell
3. CMS: prefab in dynamic websites
When building your house, you can decide to use prefab elements, i.e. ready-made elements that you can combine to build a house. And in the same way, when building your website, you can opt for a Content Management System whereby the structure of your website is ready for you. All you have to do is decorate your website and fill it with content.
Content Management Systems are a special type of dynamic websites. If you opt for CMS web hosting, your hosting provider will provide you with a pre-installed CMS, such as WordPress, Joomla, Drupal, Magento, etc. If you have the necessary technical knowledge, you can install it yourself with just one click. You can activate a CMS quite easily via your Combell control panel.
This 'bare' CMS can be personalised using themes (you can choose from thousands of free and paid themes for the layout of the pages) and widgets (sending newsletters, social media buttons, and so on).
As soon as your template is ready, you can update the content of the dynamic fields using simple forms – no extra software such as FTP (File Transfer Protocol) is required; everything is done by clicking and dragging, directly in your browser. What you see is what you get!
If you want to use a CMS like WordPress or Magento (for web stores), we recommend that you go for hosting where the CMS is already installed.
Combell installs and activates more than 75 different Content Management Systems at no extra cost.
Explore the possibilities of our CMS hosting
4. Dynamic website with database and scripting language
A dynamic website is actually generated by a script, which retrieves all the necessary elements from the databases.
WordPress, for instance, uses PHP as a scripting language. Other scripting languages are: Java, Python (both for Linux), .ASP (Active Server Pages) and .Net (ASP.NET) (both for Microsoft servers).
These languages then communicate with the databases to dynamically retrieve the data. Linux servers (PHP, Java, Python scripting language) use MySQL, Windows servers with a Microsoft Access database or even an Excel spreadsheet.
If you want a dynamic website but want it to be custom designed, the developer will use such a scripting language and database. This means that you have to choose your web hosting according to these requirements.
For a dynamic website generated by a script, go for database hosting. Choose Combell's MySQL 5 or Microsoft SQL Server 2014 database packages based on the number of databases you need.
Check out Combell's database hosting
5. An intermediate option: the dynamic website that you create with Combell's ShopBuilder
In this tool, all components are preprogrammed, such as the product page for your web store, the ordering module, the payment module, etc. You have databases at your disposal, which can be controlled using scripting languages, but everything has already been installed for you. You get a template for a web store, thanks to which all you have to do is add your own texts, pictures and products. And you can get started!
Purchase ShopBuilder from Combell
Do it yourself or call in specialists
The next choice you have to make is: who should build your house – your website? That depends on the complexity of your future home. If you have specific requirements for your home, you can have an architect design it for you. Even if you use prefabricated elements. And you can do it yourself, or call in the services of professionals for extra decoration.
Just like when building a house, when building a website, everything depends on the ultimate purpose for which the site is intended to be used in order to determine who should design and build it. A few static pages may do the trick. Or maybe a simple CMS such as WordPress. Or do you have a complex website in mind, with many different features, and you do not really have such extensive technical knowledge?
In the latter cases, it is best to rely on professionals, who will build a tailored website for you. They will adapt an existing CMS to your specific needs, or create your website from scratch. They will help you with both the layout and the structure.
- Building a static site yourself using SiteBuilder is child's play
With SiteBuilder, you do not need any technical knowledge at all. You get a sort of turnkey website, in which you can replace the existing texts and pictures with your own content. There is a wide choice of themes, which are adapted to suit the needs of all kinds of professions. All aspects have been incorporated into the website, including Search Engine Optimisation tips to help your website rank high in SERPs. This is the ideal solution if you want to get started without any help! However, if you do not have the patience required to build your site yourself, you can always call on a web designer.
- You can build a dynamic website based on a CMS yourself, but it takes a lot of time and energy
You can build a simple WordPress site yourself. But it does take some work. Plus maintenance (checking logs for errors, performing updates…). The same goes for a web store based on the Magento CMS: you can definitely do it yourself, but it is often more convenient to have specialists build the website for you.
They build your site for you, and also take care of the maintenance. Later on, you can update the site yourself (with texts, prices or products). But the technical maintenance of your site is left to experts. This will allow you to focus on your core business.
Specialised web designers can also completely customise existing CMSs; they know which plug-ins exist, and which ones you need for your specific business.
- Outsourcing a dynamic website with scripting language to web designers
Unless you are a techie yourself, this is work you really need to leave to experts.
If you collaborate with a web designer for your website, your choice of hosting depends on your preferences. If some changes to an existing CMS are sufficient, then CMS hosting will do the job. If the website needs to be built from scratch, you should opt for web hosting or managed hosting.
- An intermediate solution: a dynamic website using ShopBuilder
With ShopBuilder (an additional feature to Combell's SiteBuilder), you can turn your dynamic website into a web store with all the necessary features. Product pages, stock management, shopping cart... everything is there and all you have to do is add your own content. Not only is the database that contains your products dynamic, but you can also adjust prices and show personalised messages to your visitors with IFTT (If This Then That) via automatic procedures that do not require a single line of code.
The big advantage of doing everything yourself is that you know how things work and that you can make changes immediately. Of course, you can also hire a developer to fine-tune certain features. Check out the specifications of ShopBuilder.
Read more about building your own website or having it built
The different types of hosting
Just as you can choose a detached house or an apartment in a building for your home, you also have a number of options for your hosting. And it is only logical that a detached house, where you are the only owner, is more expensive than a dwelling in an apartment building, where you have to share the utilities with other residents.
For your hosting, you have several options, depending on your needs. In the above sections, we mainly discussed the different types of web hosting, as these will be sufficient for most websites. But you can grow and switch from any type of web hosting to any of the types described below if you have more specific requirements. In the next section, we will delve deeper into the specifications that determine this point.
Web hosting (shared): multiple websites are hosted on one server. This is the cheapest package, and shared hosting is sufficient for most websites – provided your hosting provider allocates sufficient CPU and RAM resources for each hosting.
Tip: Combell provides each web hosting package with a guaranteed amount of CPU and memory resources, so that your hosting can never be adversely affected by your neighbours.
Dedicated web hosting: all the server resources are allocated to your website only. Of course, this solution is a bit more expensive, but you have full control over the server.
Cloud hosting: Your website will be hosted on a virtual server. If you wish, you can fully develop and manage it yourself (OpenStack) or you can have it built and managed by us (managed cloud).
A VPS (Virtual Private Server) gives you full control but is more complex to manage, which is why Combell also offers tailored managed hosting.
Automatic tools such as SiteBuilder and ShopBuilder: You are a bit more limited in your design options – you can only work within certain templates, but the choice of themes is so wide that everyone should be able to find something to their liking. The great advantage is that hosting is included, and that Combell takes care of the technical maintenance of the themes.
The specifications that determine your choice of web hosting
If you are looking for web hosting, you will find that there is a wide range of prices. That is because there are many factors that determine the price, and that need to be adjusted to match your personal needs. Just like when you build a house. Here is a brief description of these factors:
- Webspace: that is the space your files take up on the server. If you have a web store offering an extensive catalogue, then you probably also have a lot of images. A simple website, without a web store, requires about 5 MB.
Tip: do you need more space? Adjust the size of your web hosting yourself using Combell's control panel.
- Bandwidth: that is the amount of data used to send your files to the visitor. If a page is 10 kb in size (about 1000 words on the page), then your site uses 10 kb when one visitor requests it. But with 100 visitors, you will soon reach 1 MB, and we are not even talking about images. Bandwidth is calculated per month. If you exceed your monthly limit, an additional fee is charged – and with some hosting providers, this may mean a big invoice!
Tip: With Combell, you have unlimited bandwidth!
- Number and size of databases: do you need 1 or 10 different databases? And how big do they have to be (from 100 to 500 MB)?
Tip: With Combell, the databases are included in both Linux and Windows hosting packages!
- Number and size of mailboxes: your web hosting usually includes a certain number of free mailboxes. If you want more, you have to pay extra.
Tip: Even with Combell's entry-level subscription, a large number of mailboxes are automatically included!
- The server options: your choice depends on your needs. You have shared web hosting, dedicated hosting, cloud hosting, etc. (see above)
- The extra services: you can make your website even more secure and faster. With your web hosting, for example, you can also purchase these additional services:
- SSL certificate: This certificate allows your visitor to establish a secure connection to your website. This is an absolute necessity for web stores, and for every website where the user has to log in. In addition, Google penalises websites that do not use SSL connections, which can be identified by the closed padlock, in its search results.
Tip: With Combell, a free Let's Encrypt SSL certificate is included with your web hosting.
 - Caching tools: a technique that allows your dynamic website to load faster, because the elements that do not change (or do not change much) are already cached. Combell works with Varnish Cache and Redis.
- Specific conditions: With Combell's SiteBuilder, you also have to take into account the number of pages you want to create for your website. With ShopBuilder, on the other hand, you have an unlimited number of pages, but your subscription fee is calculated based on the number of products contained in your database (among other things). In both cases, hosting is included and you have unlimited bandwidth.
Do you really need to know all this stuff?
Are you starting to feel a little dizzy? You might wonder why you should know all this stuff, considering your developer or web designer probably has a much better understanding of how these things work... And how could you know more than specialists do?
The answer is simple: yes, because you must have your say in the matter. After all, in the end, it is you who has to pay the bill. Now that you know what options you have, and which elements determine the invoice of a web hosting, you too can make well-informed decisions.
Important elements that your hosting provider must absolutely offer
… and in which Combell will certainly not disappoint you!
a good reputation (view references on the Internet and on social media)
servers that are close to your target audience (with Combell: in Belgium and the Netherlands)
GDPR-compliant
QOS (quality of service) agreement, which guarantees 99.999% uptime
sufficient backups, both for your data and in the event of physical problems in the data centre
a user-friendly control panel, so that you can check the settings yourself and do not have to call the helpdesk every other minute.
Do not be fooled by cheap hosting, which includes hidden costs!
Combell offers you:
unlimited bandwidth – no prohibitive extra fees if you exceed your bandwidth limit
no setup fees
discounts for the first year, with a clear indication of how much the services will cost afterwards. This way, there will be no unpleasant surprises!
a free domain name with your hosting, of which you are and remain the owner. And if you ever decide to transfer it to another registrar, Combell will not charge you any transfer costs.
upgrading/downgrading your own space, databases, etc. is possible via the control panel
technical support via a 24/7 helpdesk, free of charge, in your own language
protection against hackers
Contact us for advice tailored to your needs, without any obligation
The right web hosting, combined with a good domain name, is indispensable for the success of your web company. Are you looking for reliable, fast web hosting? Let us convince you!
Even if you already have a hosting partner, a comparison will show where we can make a difference. And our specialists will be happy to assist you if you have any specific needs such as (Web) Apps Hosting, Internet of Things hosting or Managed Hosting. Hosting is our core business!