Ugly Belgian Website or not: Combell takes care of everyone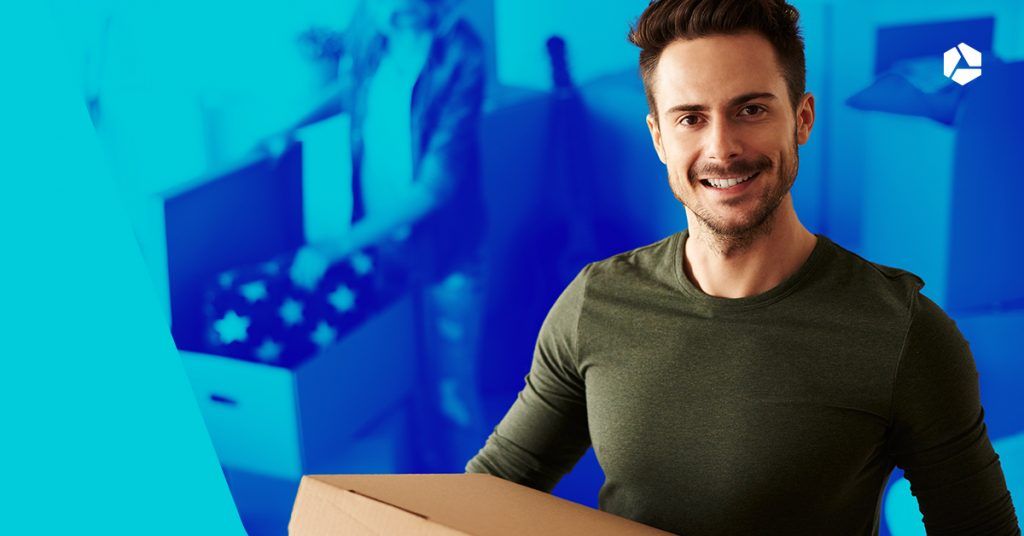 Everyone likes different things and therefore designs their website the way they want. Have you noticed? So the best we can do is celebrate this diversity with the Ugly Belgian Websites contest. But one thing is certain: the most important thing about a website is that it runs smoothly and that it is secure. And for that, you should rely on Combell's hosting!
Why is good hosting important?
In order for your website to run smoothly, you need three things: a good domain name, a properly built website and reliable hosting. Because even if you build the fastest possible website, hosting it using mediocre hosting will severely affect its performance. Allow us to explain why...
In a nutshell, hosting is the webspace that your host 'rents'. Webspace is disk space on a computer (a server) that is located in a data centre, on which your website will be hosted. And there's the rub…
Because when your host has a slow or outdated infrastructure, your website will be slow too. Have you ever tried to open a large file on a 10-year-old computer? Then you know exactly what we are talking about 😉.
After all, your website is just like a file. It is stored on your host's servers, and opened from those computers via your visitors' browsers. And the larger or 'heavier' your website, the more important a good host is to ensure maximum speed.
However, speed is only one of the key factors of a reliable website. So, we will go over the most important aspects and explain how Combell makes sure everything works as it should!
1. Performance
As we mentioned above, speed is the most obvious factor. And that speed can be achieved with a properly built website, as well as by using high-performance servers provided by your host.
If you opt for the web hosting services provided by Combell, your website will be hosted on a powerful shared server. In other words, you will only use a small part of a powerful computer. But you will not even notice that you are sharing a server!
We neatly separate all websites on a server by means of thick 'walls'. This way, you will not experience any inconvenience when your neighbour has a lot of visitors on his website (or vice versa). And at Combell, we do not cram our servers with websites anyway – unlike many other hosts!
We also provide caching for your website. This means that your website will load even faster, thanks to Varnish (among others), which is extremely fast. And all of this is included in your web hosting package!
What is caching?
Caching means temporarily storing data so that they can be accessed faster the next time you need them. It involves storing parts of your website in the 'cache', so that your visitors can see them very quickly.
-> You can also read: What is caching and how does it work?
2. Security
Adequate protection of your data is worth its weight in gold. And that is precisely why we are so proud of our Combell Shield. This Combell Shield is a collection of defence systems that allows you to protect your website as much as possible against malware and hackers.
We also always vigorously block DDoS attacks. And we closely monitor all websites on our hosting infrastructure to make sure they work as expected. Cybercriminals do not stand a chance with us!
3. Limited downtime
'Downtime' means the number of minutes per year that your website is offline. And it is your host's job to keep that downtime as low as possible!
With Combell, you have a 99.999% uptime guarantee. This means your website will only be offline 0.001% of the time, i.e. 6 minutes per year!
"OK, but... Why not 100% uptime?"
Well, that is a good question! But unfortunately, 100% uptime is simply not possible (yet). In fact, even Google or Facebook cannot achieve 100% uptime! There are always updates or maintenance tasks that require your website to be offline for a very short time.
But it is Combell's job to keep those moments as short as possible. And we always do so with utmost dedication!
Do you have a large website, which requires constant online availability? In that case, we recommend you to use our tailored hosting solutions that come with SLAs. This way, you can rely on clear agreements between you and Combell, for a guaranteed service, and you can rest assured that problems will be solved within a fixed response time frame.
4. Support, 24/7!
When you have only just started conquering the Internet with your website, you may occasionally get stuck somewhere. In such a case, it is important that you get help quickly. And that is Combell's forte!
Since the Internet never sleeps, neither do we. So when you call us, you get an expert on the line around the clock, who immediately gives you the right advice. In your own language, and keeping your project in mind.
The right hosting for your project
You already have a website – beautiful or otherwise – and want to keep it? If you wish, you can pimp it by following our style tips and getting it on the right hosting platform to enjoy all of the above. We will be happy to help you move your website with our free transfer service.
With Combell, you will always find the perfect hosting solution for your project, no matter how modest or ambitious you want it to be. Because choosing a hosting package tailored to your needs is at least equally important! For a fully functioning web store, you will obviously have to choose a different package than for a small hobby blog.
Combell's range of products and services
For smaller websites, you can rely on our web hosting. That is our most popular hosting, which allows most websites to run flawlessly.
When your website starts to grow, you attract more visitors or you start offering more products in your web store, you can opt for dedicated web hosting. With this, you can use the power of a server while maintaining the ease of use of web hosting.
And those who think on a grand scale, or have a company that has specific requirements for its website or project, can turn to our tailored managed hosting. If you decide to do so, our hosting experts will meet with you to provide you with perfect hosting customisation. This way, you can be sure that you will always have the best possible solution and the fastest possible website.
Want to build a website from scratch? Get off to a flying start thanks to SiteBuilder
If you do not have a website yet, or see no point in updating your design and prefer to start everything from square one, we recommend our SiteBuilder to help you get started.
You do not have to worry about being stuck (again) with an 'Ugly Website'. SiteBuilder allows you to choose from more than a hundred templates that you can use as a basis for your website. In other words, you can start from a 'beautiful design' right away.
Whether you have a butcher shop, a coffee shop or a bike shop, you will find an ideal template for every business. And you can easily customise it to suit your personal taste. However, make sure to think things through before doing so, following a set style guide for your brand and keeping our tips in mind. 🙂
And... you no longer have to look for hosting either, because it is already included. In short: SiteBuilder is the easiest way to create your own website!