PhpMyAdmin is a tool with which you can manage your MySQL database from the browser.
Follow these steps in the control panel:
Go to "My products"> "Databases" for an overview of all your databases.
Choose the database that you want to manage and click on "Manage database".
You now get an overview of all databases within one hosting package.
Click on "phpMyAdmin" to manage the database in phpMyAdmin.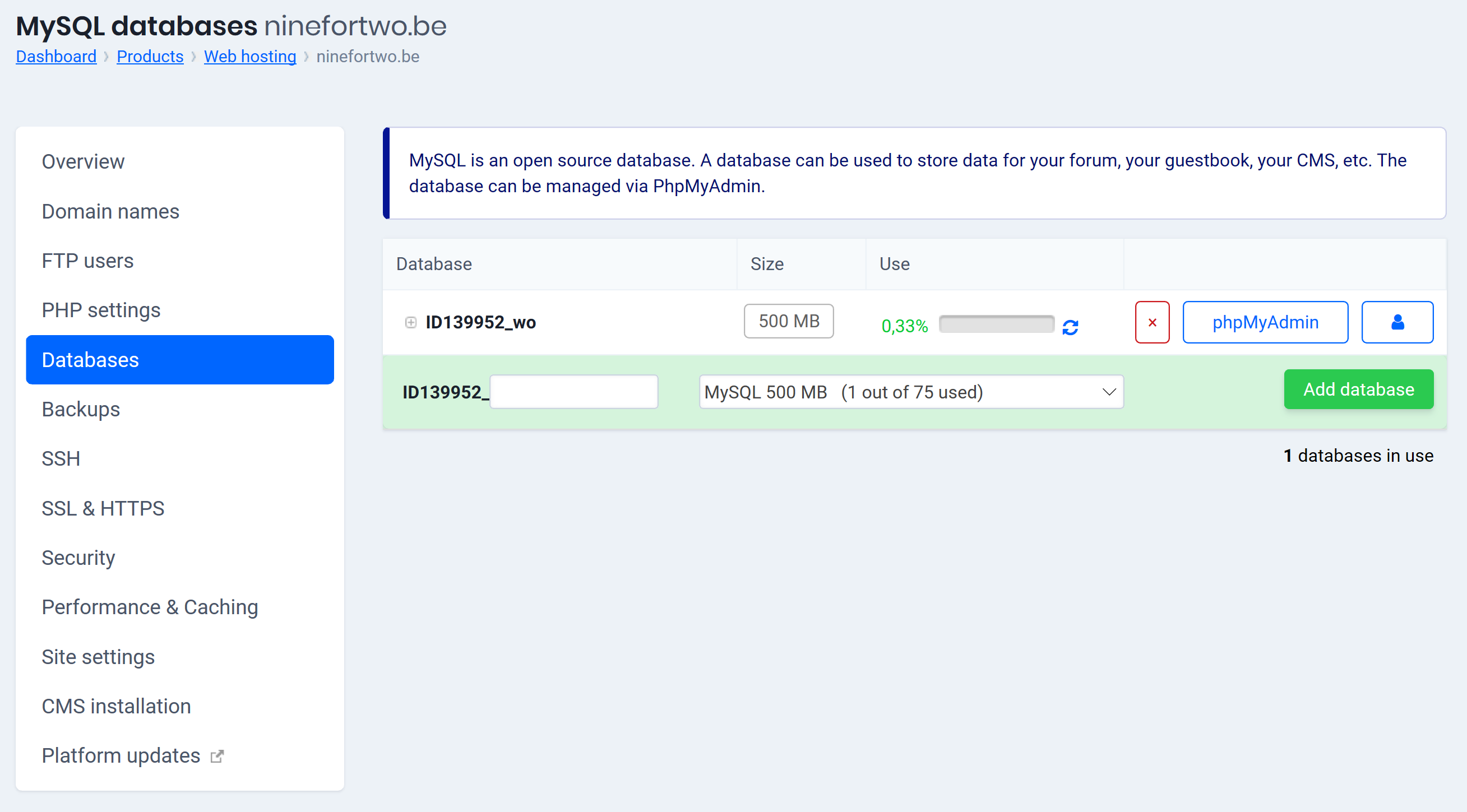 Go to "My products"> "Web hosting"> Click on "Manage" next to your domain name.
On your left, make sure you are in the "Wordpress" menu. This is your overview.
To the right, find the "Database" section, and click on "phpMyAdmin".

You are in. To enter the tables, click on your database username in the left panel.