Why a professional e-mail address matters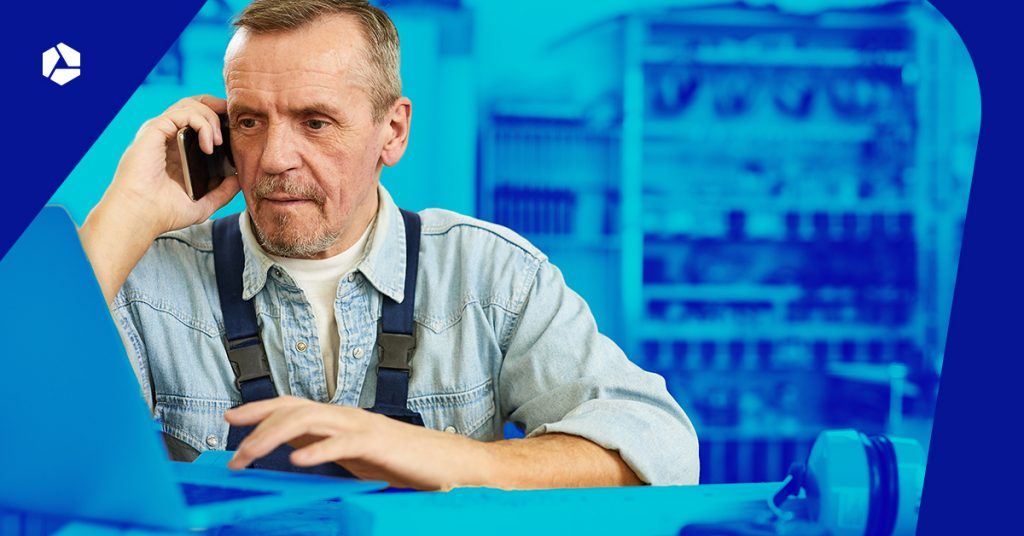 If you're taking your business or organization online, you can't do without a thoughtful domain name and functioning website. But did you know that as an entrepreneur, you also need a professional e-mail address? Because communicating from your business using free mail addresses by Gmail and Hotmail ... Well, we're not going to do that anymore. Do we agree? We'll explain why.
Seek to present professionalism and confidence
No worries: of course you can still use a mail address from outlook.com or gmail.com, for example, for your private life. As long as you don't spread annoying chain emails around. 😉 You have to communicate with your customers in a different way. Free e-mail addresses simply do not match the professionalism of your company.
Would you trust receiving an email from klusjesmanpatrick123@hotmail.com? If you choose a professional e-mail address, you transform that address into patrick@kluswerkenpeeters.be. Keep those mails from Kluswerken Peeters coming! That looks like a company to be trusted.
Separating work and private life
Using a purely professional e-mail address for your business is also a good example of keeping work and private life separate. You communicate with your clients via the professional address, and you brush off your mother-in-law via your private e-mail address. A matter of setting the right priorities.
With your professional email address you promote your business for free
With every email you send, you are making free promotion. While your customers and contacts have no idea who Klusjesmanpatrick123 is, thanks to a business email address, they immediately (and always!) notice the name of your website and company.
Free, but perhaps not forever
Do not deny yourself that easy way to build your brand name! After all, you never own the free email address you got with your provider. Are you leaving Telenet or Proximus, for example? Then kiss your e-mail address goodbye. With your own domain name, your matching professional e-mail address will exist as long as you want it to - even when you change hosting companies for both your domain and your website!
Let email addresses grow along with the rhythm of your business
As a startup or small business owner, there are times when you have to throw on several hats. Managing mailboxes is one less ball you have to keep in the air. As a small business owner, you can create klantendienst@jouwdomein.be, boekhouding@jouwdomein.be and verkoop@jouwdomein.be. All mails come to you centrally for handling. That's called catch-all.
Later, when your company has grown enough to start separate departments for sales, customer service or accounting, the mail addresses will continue to exist and you can start using separate mailboxes.
In control of your own e-mail address
With your own domain name and associated mail address, you are in control. You choose which basic mail address to use and what aliases to create. This way, you welcome future (new) employees with their own business e-mail address. A colleague is leaving your organization? Manage the mailboxes yourself and delete or change them whenever you want.
Adjust the size of your mailbox
With free mail providers, your mailbox size is limited. Do a lot of customers find their way to your online contact page and do you need a larger mailbox? Choose Combell as your hosting partner and easily order extra volume or more mailboxes via your control panel.
Secure your mailbox against viruses and spam
If you maintain a professional mailbox, you do not want to spend all your time fishing out spam. Hosting companies such as Combell offer a virus scanner that stops malicious e-mails even before they arrive in your mailbox. Combell's intelligent spam robot blocks e-mails from senders on spam lists or using suspicious algorithms.
Combell even offers you a Sender Policy Framework (SPF). This is a validation system that acts as a shield against spoofing. This way, you can prevent someone from sending an insecure e-mail using your name or an existing e-mail address. Furthermore, thanks to SPF, you won't have to worry about mail filters reporting your e-mail address as spam.
Additional protection and backups of your emails
In addition, with Exchange Hosting or a Microsoft 365 (Office 365) mailbox, you can rely on MailProtect. This server-level protection guarantees detailed checks for viruses, spam and spyware, but also makes e-mail backups for you. You'll never lose a crucial e-mail again.PS: so you can't use that excuse for forgetting any longer.
PS: Sorry you can no longer use that excuse for oblivion.