What is e-mail marketing, and how should you go about it?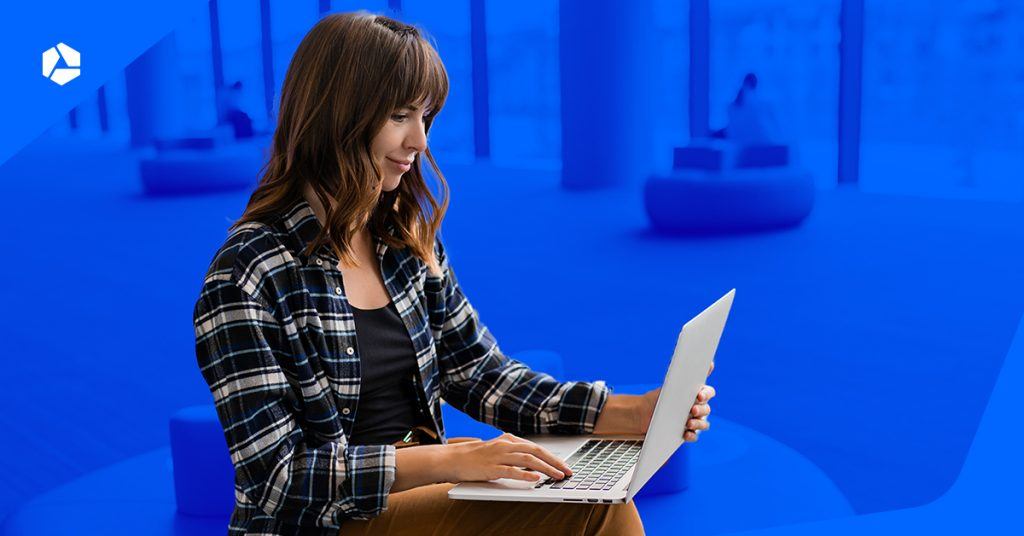 On 3 May 1978, Gary Thuerk launched the first e-mail campaign, sending an unsolicited e-mail message to 400 business contacts around the world. This resulted in a flood of privacy complaints, but also in the creation of what is now a very powerful marketing tool: e-mail marketing.
E-mail marketing is a marketing strategy that uses e-mail campaigns to keep your contacts informed about your products or services.
When you launch an e-mail campaign, you send professional e-mails on a wide scale, such as monthly newsletters, welcome messages for new customers, or surveys.
That is why e-mail marketing is a golden move for entrepreneurs, because you want to be able to communicate with your target audience.
E-mail marketing will ensure that your name sticks in the minds of your contacts, which will eventually encourage them to return to your website.
What is marketing?
Marketing refers to everything you undertake to boost the sales of your products or services.
This can be done through (expensive) adverts on the radio and television, but it can also be done in a more targeted way: with e-mail marketing, an important form of online marketing, which offers a high return on investment (ROI).
Direct marketing
Direct Marketing is a marketing strategy by which you address your audience directly, without the help of a third party (i.e. no radio station, newspaper or TV). You have a message to convey, and it reaches your audience directly.
Direct marketing includes the door-to-door tactics of Jehovah's Witnesses: they approach the potential 'customer' directly – although these people do not exactly work in a targeted way, which is why they get the door slammed in their face so often.
This is also the key to your e-mail marketing strategy: targeting.
E-mail marketing
E-mail marketing is part of online marketing, and is the way that you communicate with a certain target audience via e-mail.
Via e-mail campaigns, you contact your recipients in order to encourage them to take an action (buy something, subscribe to a publication, etc.). For e-mail marketing, you use tools that allow you to easily send large numbers of e-mails, such as Flexmail or Mailchimp.
So the answer to the question 'what is e-mail marketing' is quite simple: everything you do to keep in touch with your customers via e-mail.
Some gossips claim that e-mail marketing is losing out to social media in terms of reach and revenue. But they are wrong: people still use e-mail more than social media.
And e-mail marketing is really effective. According to DMA (a renowned marketing association), e-mail campaigns even yield an average return on investment of 4,200 (!) per cent.
"E-mail campaigns have an incredible return on investment: for every euro you spend, you get 42 back. That is a 4,200% ROI."
Five steps for sending a marketing e-mail
Before you click 'send', it may be a good idea to take a moment to read through the five chapters below to make sure that your e-mail marketing campaign will be successful: strategy, contact lists, style & content, automationand – once the campaign is over – performance.
If you want to learn more about the steps below and successful e-mail marketing, you can join the masterclass of Flexmail, our e-mail partner!
1. Strategy
Our first grade teacher always told us that haste makes waste. And that we should think before we act. That was true when Miss Huguette was around, but it is just as true now that you are working on your strategy.
What would you like to achieve with your e-mail marketing campaign? Who would you like to reach? What feeling should your recipient experience when opening your messages?
If you are writing a book, you can only start with the first chapter if you already have the end in mind and know who you are writing for. The same principle applies to e-mail marketing. You cannot launch campaigns if you do not know who your target audience is and what you want to achieve.
Strategy example:
You set up a campaign in which people who have just created an account automatically receive an e-mail. In this e-mail, you give your new member a warm welcome, which makes you look like a very nice person. In your e-mail, you also explain what your new member can do on your website. This way, he or she will be more likely to take actions on your website.
2. Contacts
Of course, you cannot engage in e-mail marketing if you do not yet have a contact list (or mailing list). That is why you should first collect the e-mail addresses of your customers.
To do this, you can e.g. add a form to your website, inviting your customers to subscribe to your monthly newsletter or updates.
Convince your visitors of the benefits they will be able to enjoy if they subscribe to your mailings. What can they expect from you? Exclusive deals? Industry insights? Try to think outside the box, and offer them something they will not find anywhere else.
Your visitors will be more likely to subscribe if they feel comfortable on your website – and if you speak 'their language'.
So, on the one hand, make sure you connect with your target audience by using accurate and clear language. And on the other hand, make sure you come across as refreshing and original!
Then, organise your contacts into lists. This process is called segmentation and is an absolute must if you want your e-mail marketing campaigns to be successful. Because sending every e-mail to every contact is definitely not the right thing to do. Adjust your different target audiences to your different campaigns, and vice versa.
A pharmacist might e.g. be better off talking to her female customers about new personal care products. And a campaign in Dutch might not go down too well with French speaking customers.
3. Style & Content
A boring e-mail with plain text on a white background is not particularly engaging – you get enough of those already! After all, you would never approach a customer in a cheap tracksuit either, would you?
That is why it is important to think about your style. Do you have a corporate identity? If so, make sure your e-mails reflect that.
Your style should also match your content. Just to give you an idea: bells and whistles are a good idea when you sell party supplies. An undertaker, by contrast, should opt for a slightly more sober style for his e-mails.
Content is also important. Try not to focus 100% on boosting your sales: your customers are looking for something more in your messages than just your ordinary special offers. Tell them something useful they do not know, and your sales will automatically increase: expertise is the best form of advertising! Apart from e-mail marketing, of course 😉.
4. Automation
E-mail marketing automation means that e-mails are sent automatically when a customer performs a certain action on your website.
Marketing Automation: Example
Someone places an order with you. You automatically send an e-mail with all the products the customer has ordered, along with payment details and any other relevant information.
The example above is a very simple example of automation. But you can also send automatic e-mails to customers who have not ordered anything from you in the past six months, or to people celebrating their birthday or who have just created an account on your website.
The possibilities are endless… And easy if you use e-mail marketing tools like Flexmail!
With your e-mail marketing automation you think about 4 things:
It is worth taking the time to think about which e-mails you want to send, but also to determine the frequency and order of those e-mails. This is called a workflow.
For instance, when your customer registers for a certain event (a trigger), he can expect to receive a series of successive e-mails about that event. In such a case, that is called an 'event workflow'.
Such a workflow can be compared to a flowchart. When something happens (e.g. 'the customer places an order'), you can link a consequence to it ('you send him or her a payment e-mail').
5. Performance
After you have sent your e-mails, you can start measuring the performance of your campaign! If you want to optimise your marketing strategy, there are a number of metrics you should keep an eye on. Analysing these data correctly will definitely be worthwhile.
Delivery rate
For each e-mail campaign, your dashboard (e.g. on Flexmail) will show you how many people have actually received your e-mail.
If you have sent 100 e-mails, of which only 90 have actually been delivered to a contact's inbox, your reception rate is about 90%.
Undelivered e-mails can mean two things:
The contact details of the customer are incorrect
Your e-mail has ended up in the junk mail folders of your customers.
There is not much you can do about the first issue (incorrect contact details). But if you want to avoid spam filters, you can do so by getting rid of the 'commercial e-mail' label. This is something you can do by sending good quality e-mails, without any links to malicious websites, with a good balance between images and text, a clear subject line, etc.
Learn more about the spam degree of your e-mail marketing.
Tip
You can always test the 'spammyness' of your e-mail via mail-tester.com.
Open rate
The open rate is the percentage of correctly delivered e-mails that have been opened. If you have delivered 90 e-mails, and 45 of them have been opened, your open rate is 50%.
Please note that, in reality, your open rate will probably (and unfortunately) be much lower than 50%. According to Flexmail, open rates above 18% are considered a success.
Of course, you can also influence your open rate: if you send interesting messages with interesting topics, the recipient will be much more inclined to open your e-mail.
Click-through rate
Your click-through rate (CTR) shows how many readers have clicked on a link in your e-mail. You can 'entice' people to click on your links by using Calls To Action (CTAs), such as 'Discover our range now!'
When 45 people have opened your e-mail and 9 of them click on the link that reads 'Discover our range now!', your click-through rate is 20%. According to Flexmail, that is quite a success: the average CTR is around 14%, although this is highly dependent on your sector.
If your click-through rate is low, it may be that your CTA is not clear enough or that your message does not appeal to your recipient.
"E-mail has become much more effective during the coronavirus pandemic. Almost half of all Dutch organisations saw their open and click-through rates increase during that period."

DDMA (Dutch marketing organisation)
Conversion rate
The conversion rate is the percentage of your recipients that actually take the desired 'final action' of your campaign. In short: the higher your conversion rate, the more successful your e-mail campaign.
A high conversion rate is the holy grail of your marketing strategy. A conversion is the conversion of your campaign into an action by your recipient.
Examples of conversions:
a placed order
a registration for an event
a 'like' on your social media channel
…
The benefits of e-mail marketing
Now that you know how to take the e-mail marketing bull by the horns, we would like to share a few (six!) extra benefits of e-mail marketing with you.
Contact details are worth their weight in gold. With e-mail marketing, customers give you their e-mail address in exchange for interesting newsletters or other useful information.
You have the world at your feet. With e-mail, you can reach everyone in the blink of an eye.
E-mail marketing really works. According to Flexmail, e-mail marketing campaigns have an average ROI of 122%!
E-mail marketing can be adapted very quickly. Do you have a new product? Your campaign strategy can be adapted with just a few clicks!
Your results are concrete and extremely detailed. This makes it easy to optimise your campaigns.
You stick in your customer's mind. With your e-mails, it is as if you were popping your head in to say hello to your customers.
Frequently asked questions about over e-mail marketing