Survey by DNS Belgium: more attention to domain name and security

Insites Consulting carried out a survey on behalf of DNS Belgium into domain name extensions to gain an understanding of the domain name market. Part of the survey was to establish how extensive the knowledge about domain names is: what they are, what you do with them, why it is important, and which extensions are known about. Which factors influence a user's trust, or otherwise, in a website?
The survey focused on four different groups: the average Belgian, the TLD users (those who have already registered one or more domains), enterprising persons (those who are interested in running a business but have not yet registered a domain name), and potential TLD users (enterprising persons and average Belgians who intend to register a domain name in the future).
Belgians are more aware of the domain name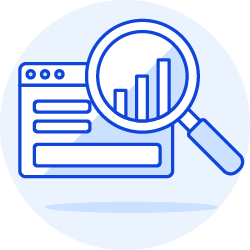 By comparison with the previous survey, an equal number of Belgians (5% of the Belgian population) have already registered one or more domain names. But the level of awareness has grown: today, only 40% of the average Belgian population are unfamiliar with the concept 'domain name' compared with 46% previously. Meanwhile, the concepts 'website' and 'extension' are sufficiently familiar.
And the future of domains looks promising: 36% are thinking of registering a domain name in the future.
.be and .com remain the most popular and the most trustworthy
For the average Belgian, .be and .com are the first that come to mind. They are also the domain names they most frequently encounter when browsing.
Incidentally, a .be domain is considered more trustworthy (59%) than a .com domain (51%), and easier to remember (69% against 64%). Logically enough, the country extensions .be, .nl and .fr are regarded as referring to a language or location.
Anyone already in possession of a domain name is now more aware of the new extensions, such as .vlaanderen, .brussels and .online. French speakers are more familiar with extensions like .fr or .net, while Dutch speakers know .nl, .vlaanderen, .jobs, .company and .london.
The least recognised extension was .xyz, even though more than 2.2 million of these domain names have already been registered. Neither the average Belgian (62%), nor enterprising persons (64%) say they are familiar with this extension.
Those who have already registered a domain name assess .com as higher (79%) than .be (58%) in terms of familiarity and popularity. More domain holders believe that a .be domain name is cheaper to register (40%) than a .com domain (19%).
Belgians value the freedom which the Internet offers them
The Internet has become a significant part of their daily lives. They no longer use the Internet just for searching for things, but for leisure activities. Even more than in the previous survey, Belgians love to be online all the time and thereby keep up to date.
70% love the freedom the Internet gives them, whereas in a previous survey that figure was only 59%. Two out of three Belgians use the Internet at home for amusement (68% against 57% previously) and regard the Internet itself as an essential part of their daily lives (67% against 57% before). The proportion of persons who say they use the Internet only at work and do other things at home has slumped to 16%.
Belgians register a domain for personal purposes more readily
Fewer persons (40%) state that they registered their website for personal purposes than in a previous survey (49%). Professional purposes also came down (from 43% to 36%). Is this the operation of the Facebook and Instagram effect? For those persons thinking of registering a domain in the future, the number of persons doing this for personal purposes is rising on the other hand (from 52% to 63%).
Those who have already registered a domain name clearly did this more in order to host and manage their own website (43%) than for the previous survey (28%). The fact you can use your domain for e-mail traffic has been pushed into the background: 40% registered their website for both site hosting and for the e-mail address, whereas only 6% registered their domain purely for e-mail.
A positive is that registering a domain name has become a fixed and integral part of a business plan. The number of domain names that were registered only after activities had already started has gone down from 30% to 23%. More emphatically: the domain name is increasingly being registered as soon as the idea is conceived (from 23% to 42%).
The registration of a domain name has become a fixed part of a business plan: 42% register their domain name as soon as the business idea is conceived.
Those who already have a domain name also make use of social media to share content. The popularity of Facebook is falling slightly (55% to 52%), as is Instagram (22% to 17%). Twitter has experienced a slight upward trend (from 17% to 19%), but Snapchat has made a strong entrance (from 2% to 8%).
Belgians browse safely
64% will avoid untrustworthy looking websites; 50% concern themselves about safe Internet usage; and 25% are aware of the latest online security tools. A concern which is more evident among the 55-64 years group (76%) than among the 18-24 years group.
Of note: there is a noticeable trend to drop out among the latter group (18-24 years): 27% use the Internet only at work, whereas for the 35-44 group this figure is just 9%.
Men (30%) claim more often to be Internet experts than do women (20%). French speakers are more concerned about safety when using the Internet. They are also more aware of the very latest advice surrounding security.
An encrypted connection and the website's extension create trust
What gets taken into account to assess a website's trustworthiness? A secure HTTPS connection is always top of the list, both for the average Belgian (38%), enterprising persons (37%) and domain holders (51%).
Tip: does your website always offer a secure HTTPS connection? At Combell, you can benefit from a free Let's Encrypt SSL certificate to increase your visitor's trust. Or opt for one of the certificates with more extensive guarantees – read more about Combell's SSL certificates.
The domain extension follows as the next factor in importance, and an indication that it involves an official website (via a logo, for example). An official certificate from third parties also plays a role. And the ease with which the contact information can be found – a lesson for anyone who hides this important information in some obscure place or other!
For almost half of those surveyed, the language of the domain name is important, whereas for those who already have a domain, the domain extension is of more importance. Approximately 1 in 3 of those surveyed also think it is important for the brand to be mentioned in the domain name, while the length is of lesser concern (27% for the average Belgian, 31% for enterprising persons, 33% for domain holders).
A company's website is always trusted more than a page on social networks such as Facebook.
Whenever the website is compared to a company's Facebook page, the website is always trusted the most. A mail for an address linked to a domain name also engenders more trust than a mail for a general address like Gmail.
Would you like to get started with a domain name? Quickly view all the possibilities.
View possible domain extensions