DNS Belgium introduced an additional step for the registration of a .BE domain name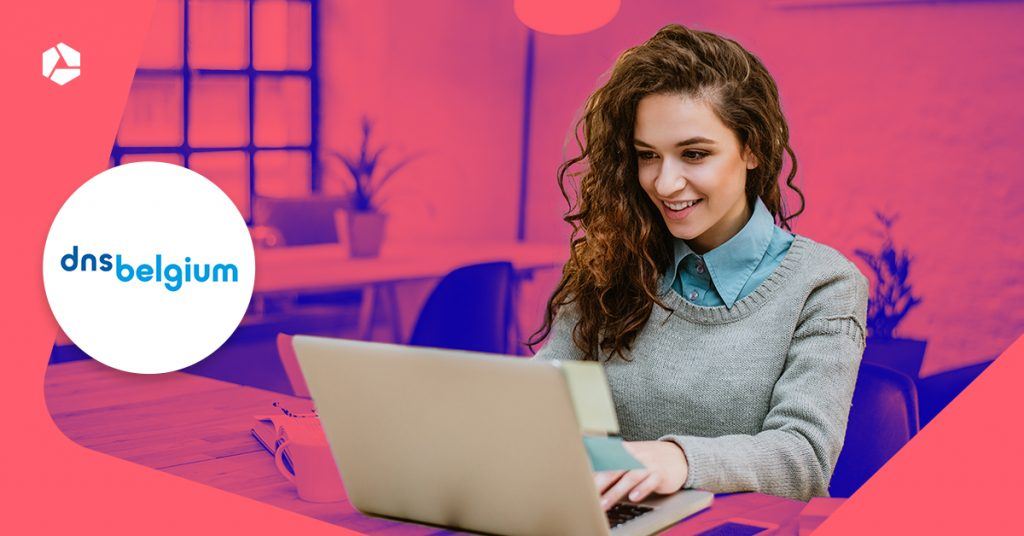 Registering a .be domain name has always been a very easy thing to do: you just had to place your order, and your new domain name was instantly available for you to use. But DNS Belgium, the registry (manager) of all .be domains, has decided to make a few (gradual) changes as of 1 March 2022. So what exactly are these changes and what do you need to be aware of? Let us explain everything you need to know!
What is going to change?
1 March 2022
Belgian private individuals are more likely to have to prove their identity the first time they register a .be domain name (either via Itsme or eID).

The checks are gradually being extended: eventually, every registrant will have to prove his or her identity.

4 April 2022
Dutch private individuals have to prove their identity the first time they register a .be domain name (via iDIN).
Date to be announced later
At a later stage, the verification requirement will be extended to all private individuals, also outside Belgium and the Netherlands.
Date to be announced later
Companies (both domestic and abroad) have to perform a mandatory identity verification when registering a .be domain name for the first time.

Currently, suspicious registrations by companies are already subject to an identity check.
Currently, .be domain names already enjoy one of the best reputations in the world. They are secure, always work smoothly and are instantly available after registration.
Until now, you could be sure that your website was immediately online when you registered a domain name. Only 'suspicious' registrations were flagged, in which case the registrant (the person who registered the domain name) was asked to confirm his or her identity.
However, that check has now been extended. Eventually, DNS Belgium wants to ask every person who registers a domain name to prove his or her identity – although this check is currently being extended only very gradually.
Verification only for new registrations
If you have already registered a .be domain name, you don't have to worry. The verification steps only apply to new registrations.
Unfortunately, this means that .be domain names will no longer always be instantly available after registration, as you may have to prove your identity first.
For private individuals with a Belgian address, this check will be performed via eID or Itsme. Once the check has been completed successfully, it can take up to 30 minutes for your domain name to become available for you to use.
Since April 2022, it's also possible for Dutch private individuals to check their identity online, via iDIN.
Concrete steps to register your domain name
You request a .be domain name via a registrar such as Combell.
The registrar registers your domain name directly with DNS Belgium.
DNS Belgium activates the domain name, but when visiting your domain, you will see a page informing you that the domain has yet to be checked.
DNS Belgium will send you an e-mail requesting verification.
You can prove your identity using eID or Itsme.
DNS Belgium sends a confirmation that the check is complete.
The domain name is all yours.
What should you consider when registering a new .be domain name?
Provide accurate information
If you plan to register a new domain name in the future, you should know that it is now even more important to use correct ID details, i.e. the details that can be found on your personal identity card.
If you do not provide accurate information, chances are that the check will fail (for instance, because the name you have provided will not match the name on your personal identity card).
The importance of accurate information
When you register a domain name using your own name, it is important to ensure that the information you provide is accurate. If everyone calls you 'Jamie', but your identity card states 'James Vandelay', it is extremely important that you enter 'James' as your first name.
Check your mailbox to see if there are any messages from DNS Belgium
The e-mail requesting you to confirm your identity may look like a phishing attempt. This is why you should be very careful and trust e-mails from DNS Belgium.
It goes without saying that you should only click on links that will take you to the website of DNS Belgium (dnsbelgium.be). Normally, you can see the URL of a link by hovering your cursor over it (without clicking on it!).
The e-mail will look something like this (obviously with your own .be domain name):
Identity checks for other extensions
Identity verification procedures are also in place for domain names with generic extensions (such as .com, .net, .org, .info, etc.) and with new extensions (such as .gent, .immo, .shop, etc.).
Most of them require you to confirm your identity by e-mail. So make sure you provide the right e-mail address when you register your domain name and do not forget to confirm the verification. Otherwise, your domain name may be blocked.
Go for easy registration with Combell
Good domain name management starts with a good partner. With Combell, you benefit from 24/7 professional support, you can use our e-mail marketing tool Flexmail for free, and you can manage all your domain names very easily.