How can I transfer my self-hosted WordPress blog to my new domain?

Lees in het Nederlands - Lisez en français
You have taken the important decision to give your website a new domain name with an extension that better reflects the content of your website. But how can you handle this transfer?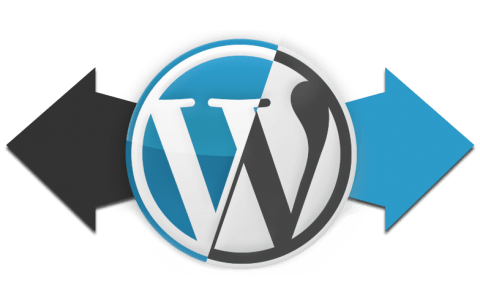 In this article, we will imagine that you want to transfer a self-hosted WordPress blog (independent from WordPress.com) to a new domain name. If you want to transfer your WordPress.com site to your own WordPress hosting, please read the article on this subject. As for the difference between both solutions, we already explained it in our article entitled "WordPress.com vs WordPress.org: what is the difference?"
Link your domain name to your hosting
Let us say that you have a self-hosted blog on the cyclocross.info domain name. Recently, however, you have registered the cyclocross.bike domain name, which is best suited to the world of cycling. How can you transfer your blog from one domain to the other?
Of course, you first need to link your new domain name to your WordPress hosting. You will find all the necessary guidelines in the help articles "How do I add another (alias) domain to my hosting?" and "How do I link my domain name to my hosting?"
Updating permalinks: the Velvet Blues plugin will help you save a lot of time
You are not done yet. In several postings, you probably have links that point to older articles on your site. Those links still contain the old cyclocross.info web address. So, you need to update those web addresses in all the content on your blog, so that they point to cyclocross.bike.
A colossal amount of work? Fortunately not, thanks to a special WordPress plugin ("Update URLs", developed by Velvet Blues). You just have to download the zip file and unzip it in the plugins folder of your WordPress. Then, in your Admin dashboard, go to the Plugins page and activate the plugin.
Tip: Just to be safe, back up your current WordPress blog using the BackWPup free tool. This way, if something goes wrong, you can always recover your files!
Updating URLs with a single click
Updating permalinks is surprisingly easy if you use the Velvet Blues plugin.
Go to the Tools section in your dashboard, and select the Update URLs option.
Enter the web addresses of the old site (cyclocross.info) and the new site (cyclocross.bike)
Choose which URLs you want to be updated. Of course, it is essential that de URLs in your postings and pages are updated, so make sure that you check the URLs in page content option. However, just to be safe, you should also check other options: URLS in excerpts, URLs for attachments (so that the URLs of images and other multimedia content are also updated), and URLs in custom fields and meta boxes.
Click on Update URLs now and… a little miracle has just happened! All the links have been updated at once.
Need help? Call Combell support!
If you are not sure of what you are doing and are doubtful of your technical skills to carry out this update, please contact our 24/7 free helpdesk. Our collaborators will be happy to assist you.
Contact Combell's support team
Are you also switching provider? When you transfer your blog to a Combell hosting account, you can very easily avail yourself of our outstanding transfer service: Combell Mover. Our staff will "pack" your old website with all due care, and then transfer it and reinstall it, exactly as it looked before, at the new address. By the way, you can also use this transfer service when you want to transfer your database, hosted Exchange or a VPS.
In any case, welcome to your new address!