Handy booking widgets for online appointments in SiteBuilder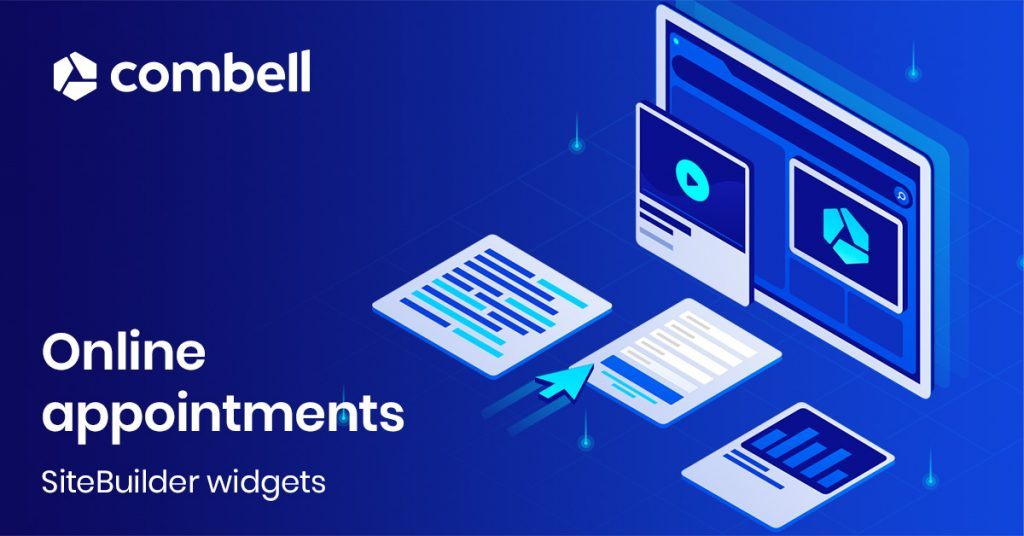 Managing bookings and appointments takes up far too much of your time, and if you make the slightest mistake, you will get all worked up too. Luckily, there are handy online appointment scheduling tools that you can connect to your website with SiteBuilder, in order to make your life (and that of your customers) easier.
We are now going to discuss two paid widgets (and one outsider, at the end!) that you can easily integrate into your website with SiteBuilder, and with which we think you can manage your appointments in the most effective way. 
vCita Online Scheduling
With vCita Online Scheduling, your customers can immediately book their appointments at the times you specify. You need to create a separate account for this, but the widget is fully compatible with our SiteBuilder.
Some features require a paid subscription, but you can use the trial version to try out vCita first.
You can add vCita Online Scheduling very easily to your site with SiteBuilder, via the 'Widgets' button in the left-hand panel. After that, you can easily adjust the widget's content and design using the Content Editor or the Design Editor.
vCita's pricing can be found here.
Agendize
Agendize is relatively new within SiteBuilder, but it works just as well as the two previous tools. Besides easy booking options, Agendize also provides a control panel in which the information of your customers is stored in an orderly manner. Just like the aforementioned tools, you can connect Agendize to your Google Calendar and Outlook.
You can get a solo account from Agendize for $15/month. It is also very easy to integrate into your website via SiteBuilder.
… BUT: there is a third player we should definitely pay attention to:
Microsoft Bookings
Microsoft Bookings is part of the Business Standard package from Microsoft. And if we look at the prices of vCita and Agendize, we have to admit that Bookings is definitely a winner 😉.
Bookings is by far the cheapest option for online appointments, especially when you know that it also includes all the programs of the Office Suite (Word, Excel, PowerPoint, Outlook, etc.), as well as free 24/7 support if you purchase your package from Combell.
Bookings is a little harder to integrate into SiteBuilder, as there is no widget available for this. So, you have to paste the HTML code that Bookings provides into your SiteBuilder page. However, as said, the price and the other tools in the Microsoft 365 package largely make up for that.
Read more about the features of Microsoft Bookings here.
Discover our Microsoft 365 solutions
Would you like to start using SiteBuilder yourself? Then be sure to check out our SiteBuilder packages!