Combell CEO Jonas Dhaenens crowned IT Person of the Year
The ICT news site Computable chose "our" Jonas, CEO of Combell, as IT Person of the Year. The jury praised him for his commitment, including to his staff. Congratulations, Jonas!
Strong competition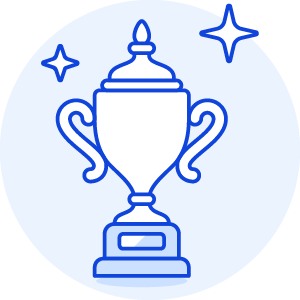 This is the fourth time that the editors of Computable, the news site for ICT professionals with a focus on Belgium, have presented their IT Person of the Year award. In the past, serial entrepreneur Peter Hinssen, Dominique Leroy (CEO of Proximus) and Danielle Jacobs (General Manager of Beltug) already won this title. But this year, the jury chose Jonas Dhaenens, founder and CEO of Combell.
The competition for this award was quite tough. The final list included PieterJan Bouten (Showpad), Inti De Ceukelaire (ethical hacker), Pattie Maes (MIT's Media Laboratory) and Valerie Taerwe (AE and WeGoStem). The jury judged the contestants on their business performance, management style, achievements over the past year, (international) reputation and impact on the Belgian IT landscape. And Jonas Dhaenens came out as the strongest IT figure in the eyes of the jury. 
Award ceremony held at Infosecurity
The formal presentation of the award took place in the Computable Café at the joint ICT trade shows Infosecurity.be, Data & Cloud Expo in Brussels Expo. If you want to catch the atmosphere of the event, feel free to check out the after movie below. You will see Jonas receive the award with a large smile at 1:06.
Impressive growth track
You must surely be familiar with Combell's growth track: from the small business that Jonas founded in a small backroom at the age of 16, it has now grown into a renowned hosting company, serving 780,000 customers in five countries. In Belgium, about 71 percent of all websites run using Combell's infrastructure!
It is especially Jonas's drive, the fact that he puts the company's growth track first, that made a deep impression on the jury. William Visterin, editor-in-chief of Computable:
"Jonas is ambitious, down-to-earth and accessible at the same time. He is also someone who supports and respects his employees in their individuality"
In 2016, Jonas also earned the title of "Data News ICT Personality of the Year". This special award is offered each year to an exceptional entrepreneur who has left an imprint on the Belgian IT landscape. For that title, Jonas had to compete against John Porter (Telenet), Dominique Leroy and Pieterjan Bouten. Jonas became the youngest winner of this award ever.
The Flemish newspaper De Tijd painted a lovely portrait of Jonas in an article entitled "Wij zijn de Katoen Natie van de IT." (paywall). Congratulations, Jonas, on behalf of the whole Combell team!