Increase your turnover? 7 simple tips that work right away.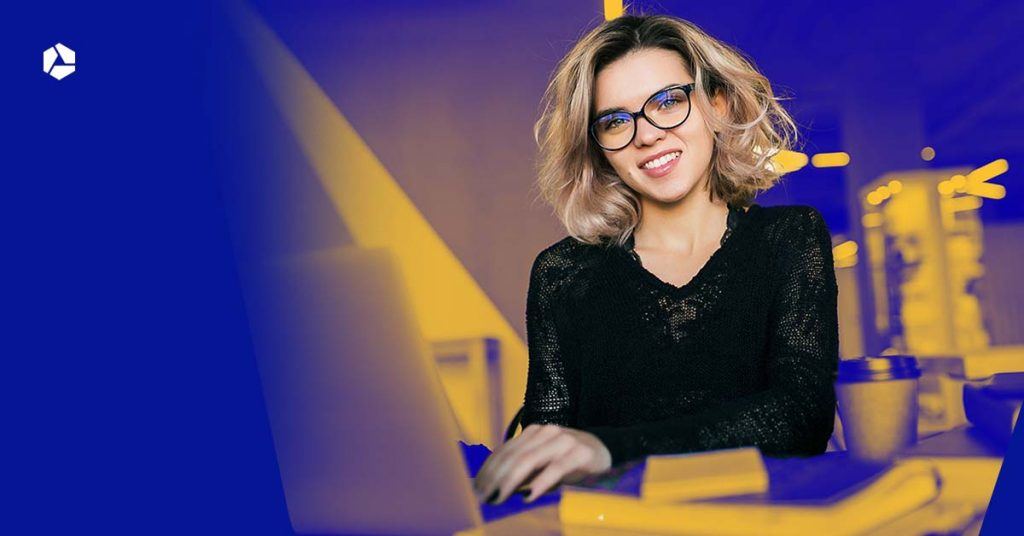 Every entrepreneur dreams of having a thriving business, but sometimes it just needs a little extra effort. We are therefore very pleased to provide you with a list of 7 valuable tips that will certainly (and quite easily!) boost your sales.
Boosting your sales may seem a daunting task, but there are plenty of easy ways to achieve this goal. Once you have started your (web) store, you can gradually start to attract more customers.
1. Exude confidence and professionalism
Our first tip may sound rather obvious, but you should never underestimate the impact of making a good impression online. The first impression you make on (new) customers is crucial, which is why you need to do everything you can to make sure your website looks great.
A good strategy for your website or web store is to communicate clearly: make sure your customers do not have to spend too much time searching before they can find something on your website.
The functionality of your website is thus very important if you want customers to trust your product or service. And speed is equally important, because if your website takes longer than 3 seconds to fully load, 40% of your visitors will leave it. That is a lot!
In addition, you can also use your website to highlight your expertise. If you share the latest news or interesting facts on a blog, your visitors will know that you are an expert in a certain field. This way, you can increase your credibility and expand your customer base!
2. Keep in touch with your customers (via e-mail!)
99% of your customers open their mailbox every day. That makes it the perfect place to keep in touch with existing customers!
Of course, you do not have to write to every customer individually. To keep in touch with your customers, you can use an e-mail tool like Flexmail. With Flexmail, you can easily create professional e-mails, which is another great way to enhance your corporate image. Remember tip #1 😉.
Investing time in effective communication via e-mail is also very profitable: according to DMA, Europe's largest marketing association, e-mail campaigns have a return on investment of 4200%, meaning that for every euro you spend, you get 42 euros back from your customers!
For every euro you invest in your e-mail campaigns, you get 42 euros in return.
With an e-mail campaign (such as a newsletter), you can keep your customers informed of everything that is going on in your company, of new products, or simply provide them with useful tips and tricks on how to use your products.
Have you not yet figured out what you should write about? Flexmail will be happy to give you some tips!
When you include important news or interesting information in your e-mail, your customers will continue to see you as number one when it comes to your product, but you will also gain insights into your customers' interests.
With an e-mail tool like Flexmail, you can see which e-mails are opened most often, which links are clicked on most often and even at which moments your customers are most active!
In other words: e-mail marketing is a very effective solution for any company that wants to boost its sales. A good relationship with your customers ensures (online) success. And that often starts with a simple e-mail!
TIP:
Are you already a Combell customer? In that case, you can use Flexmail for free. With your free account, you can send 5 campaigns per month to 200 contacts. Activate your account now!
3. Ask customers to write reviews
Are your existing customers satisfied with your product or service? Take advantage of that! The best form of advertising always comes from customer satisfaction. The feedback from happy customers can help convince new customers to buy your product or service.
A great place to leave reviews is Google. That is often the first place where new customers come into contact with your business. That means that if they only read 5-star reviews there, you will have a leg up on your competitors!
Another wise move is to respond to reviews with a critical edge. Make use of those less positive reviews to find out what went wrong, and how you can possibly solve the problem.
When you engage in a conversation with less satisfied customers, you can learn a lot from them, and it is an easy way to show new customers that you care about their experiences. So, it is a real win-win situation!
4. Make full use of social media
This will take up a little of your time, but using social media is an excellent way to keep your customers informed about your products. Facebook has almost 3 billion users, and Instagram 1 billion. That is a lot of potential customers 😏.
If you are a hairdresser, you can post pictures of freshly cut hair, but even if you are, say, an optician or a butcher, social media are ideal for promoting your products. That is something that Dierendonck (a Belgian butcher's shop) has understood very well!
Be careful not to post commercial content all the time though, because your followers might also want to know who you are, or read some fun facts about your business.
Anyway, you should also know that 75% (!) of social media users indicate that they spend more on a brand that they follow on social media. In other words: there are plenty of opportunities here. So make sure you make full use of them 😉!
5. Pay attention to SEO
SEO may sound like some strange concept, but it simply means Search Engine Optimisation. This means that you have to create your website in such a way that Google will find it easily. Because as a local butcher in Ghent, you obviously want to be the first search result on Google (or any other search engine for that matter) when someone googles 'butcher Ghent'.
SEO basically consists of using enough keywords about your business on your website. So, if you are a butcher in Ghent, there are two words you should use often, and these are 'butcher' and 'Ghent'.
But there are also tricks that can influence your SEO: Google looks at whether your structure is correct, whether your website loads fast and whether other websites have links to yours.
6. Google Ads (SEA)
Of course, a good SEO strategy is not a panacea: sometimes the competition is so great that you cannot stand out in organic search results. In such cases, ads can bring solace. That is what is known as SEA (Search Engine Advertising).
Most people start searching for a product using Google. That is why it can be useful to advertise your products with Google Ads. Ads through Google Ads appear at the top of the search page, ensuring that you will always be listed first when someone searches for a product that you offer!
7. Give your customers a little something every once in a while
It is no secret that customers choose a shop or business where they are pampered. Therefore, you should invest in an occasional gift for your customers.
This gift can be a special offer or campaign for Black Friday, but it is even nicer when it is completely tailored to your customer. And that is where e-mail marketing comes in handy!
When your customer signs up for your newsletter, for example, you can ask for his or her date of birth. With an e-mail tool like Flexmail, you can then – each time it is a contact's birthday – automatically send him or her a birthday e-mail, with a little gift for his or her birthday.
Do you run a coffee shop? If so, you can offer a free breakfast to your customers who are celebrating their birthday. Do you own a store? Give your customers a birthday voucher! You can think of dozens of different ideas to surprise your customers.
Of course, this involves a small investment, as you are giving away a slice of your cake, but it is the ideal way to help your business grow. And growth is what will boost your sales in the first place!
An existing customer will feel very comfortable with you, and will undoubtedly put in a good word with his friends or family. You will notice this in your sales reports 😉.
In short: a proper strategy involving small 'gifts' can do wonders for boosting sales and growing your business.
Would you like to start your own e-mail marketing campaign? As a Combell customer, you can do this for free!
Moral of the story: be present!
The bottom line is that you need to be present everywhere you can. A lot of the abovementioned measures are easy to take, and will definitely help you boost your sales. The Internet is a great place to be constantly in the limelight. And a little motivation will get you a long way in growing your business. So… good luck!