4 ways to design a great customer support experience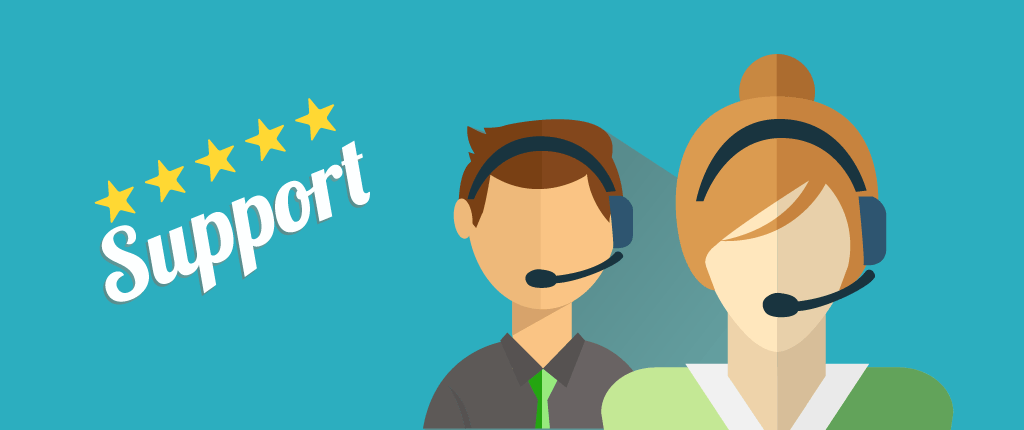 Great customer support is a priceless opportunity to tip the scales in favor of a product or service you are offering. Statistics tell us a satisfied customer tells as many as nine other people about their great experience. Working on improving your customer service is your best chance not only to attract new customers, but also to upgrade the opinion of existing ones towards the whole company and win them over. Earn that extra star in your products rating!
Great businesses are great because they do not settle for less than the best, including customer experience. Regardless of the size of the business, companies that want to retain consumers put special emphasis on building an A-class support. Here is some advice on how your business can do it, too.
Communication channels 
Unsatisfied customers will not always reach you in the most convenient way for you. And they hate it when they have to wait long to get an answer.
You need to serve your customer the way they prefer it:
1. Phone support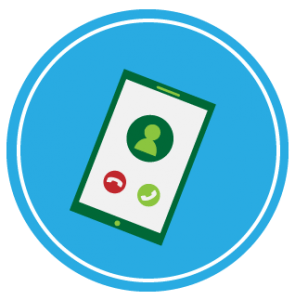 Phone support is still the most popular point of contact among users. Customers love to connect to a real-life person and get an immediate response to a question.
It is the easiest way to communicate your follow-up questions, too. If you want to please your customers, invest proportionately in phone support.
2. E-mail support
9 out of 10 customers use e-mail in their daily communication. It is the best option for organizations who have busy customers. E-mail support is easy to categorize and prioritize and to give the most comprehensive response to any issue. Prioritize e-mail customer support for complex matters.
3. Live chat support
Live chat is the golden medium between phone and email communication. At the same time it allows for long conversations with follow-up questions, and it leaves written details for the customer to go over later. It is favored by customers who use their laptops and desktops more often than their phones. And it is favored by companies with limited resources – unlike phone support, chat allows for multitasking.
4. Social media support
Social media steadily grows in popularity as a means of providing customer support. If you are an owner of a small business that is just starting out on the Web and you need to increase your network, then absolutely go for it. Larger companies with recognized social media influence also use it. Nike's huge presence with more than 7 million followers on Twitter, for example, rocks social media in terms of customer service.
Team of experts
Providing exceptional customer service begins with hiring the right people right from the start. When interviewing your top candidates, these are your three best friends:
The one with impeccable communication skills. It sounds as common sense, but you will be amazed how easy it is to forget about communication skills when recruiting for support team members. Keep your focus. Pay less attention on the CV, the referrals, the experience and the education. Test the applicants – make sure they know how to listen, when to speak, what to say and how. This is your best indication if they are the right fit for your organization.
The one always keeping composure. A good customer service agent needs to handle all incoming customer queries quickly. They need to remain calm and organized during each call and provide product or service information in a short time. Ask for working under pressure, test for multitasking, look for quick reactions and thinking on their feet.
The one going the extra mile. To keep a customer happy, sometimes customer support agents need to go out of their way, and put that extra effort to impress. Give interviewees real work examples and ask them how they would react in a typical work environment. Look for that one person who does not settle for simply 'doing their job'.

Great customer support starts with a great knowledge base
65% of customers demand their issues to be resolved right away. A big delay may cost you satisfaction points. And a busy customer support team cannot respond immediately even with the best intentions. A way to limit the volume of requests, to respond faster and avoid reoccurring issues is to invest in a knowledge base. It is an affordable and effective solution to a real problem.
First, teach your customers to use your knowledge base - once they learn there is a reliable source of information, the overload on your team will start going down. Begin with the most common issues and build upon them using the customer feedback. They will tell you if something is missing.
Second, once you have a good volume of topics covered, gradually start including information about related topics from your knowledgebase in your e-mail and ticket support answers. The more your customers know about your products the more they will be able to prevent issues before they even come up.
Avoid the runaround
You have seen this more than once. A complex issue enters the incoming flow of requests to 1st line support. Not knowing how to handle it and busy with a huge volume of uncomplicated issues, the agent forwards the issue to another department. The result is no communication to the customer, delayed response and bad reviews.
Shared responsibility means no responsibility.
Adopt an approach where 1st line support is still responsible for communicating the progress of the issue to the customer. Just make sure if it cannot be solved right away, the task is assigned to the correct department, and if possible to a particular specialist, who can later be held accountable for the response time. The first-line support specialist is then supposed to push for timely resolution while keeping communication with the customer.
For a better organization of incoming requests, a dedicated tool can help your team prioritize tasks better. If daily communication is carried out via ticketing system, turn to reliable helpdesk softwares like Zendesk, Freshdesk or LiveAgent. If, on the other side, your department uses e-mail as a primary way of communication, then create template responses to save time, especially if agents need to answer simpler queries.
If you follow those 4 steps you will see the efficiency and job satisfaction of your support team skyrocket. A good customer support experience strengthens your brand, boosts customer volume and gives you good publicity through social media. It is the best marketing strategy as it increases customer loyalty and satisfaction. 
Read more: The 5 pillars of a good hosting helpdesk