A decent hosting provider does more than you think
Providing hosting services requires expertise that goes far beyond just webspace and bandwidth. These are the three pillars you may not have thought of yet that form the foundation of a decent hosting provider.
1. Keep the bugs away!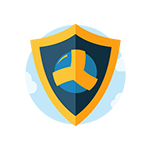 Hackers and other malicious persons are constantly attacking websites. So, a decent hosting provider will protect your website using, among other tools, a web filter that checks every incoming request to your website. Malicious codes or infections are automatically blocked. Your website is protected against SQL injections, rootkits and brute force attacks.
Files stored on the servers are also constantly scanned for malware, so that infected or hazardous files can be deleted from the servers. Logs are scanned too, and if necessary, IP addresses can be blocked.
DDoS attacks are a problem for bank apps, but also for SaaS applications. Websites are flooded with thousands or even millions of false requests, making them unavailable to legitimate visitors. A decent hosting provider will protect you against DDoS attacks, often using physical firewalls. This way, your website remains available, even when it gets 175,000 requests (or more) per second!
2. Patches and updates: faster than the speed of light
By correctly isolating the environment (jailing), you hosting provider will eliminate every (or almost every) security risk. Systems and applications, including your CMS (WordPress, Joomla, Drupal) are automatically patched and updated in the background. A decent hosting provider proactively takes care of critical updates and makes use of a dynamic control process.
3. A problem at 3 A.M.?
Customers want to be able to shop whenever they like, even at 3 A.M. So, what if a problem occurs in the middle of the night? A decent hosting provider's helpdesk is available to assist at that time too. Being assisted in your own language, via e-mail or telephone, is definitely helpful at such a stressful moment!