SwingGroup relies on Combell's high level security for its incentive technology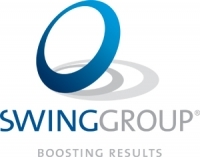 Motivating people to push themselves to achieve better results. That is SwingGroup's core business. The Belgian company provides a SaaS tool that allows companies to provide their staff, suppliers, dealers, etc. with an incentive or reward so that they can improve their business performance in a more targeted manner. In order to host the campaigns they run for their customers, they chose Combell's high security cloud servers, where data security is guaranteed.
SwingGroup: online incentive and loyalty programs
Bruges-based SwingGroup has been active in incentive and reward campaigns for businesses since 2004. For this purpose, the company developed its own technology, Motisha, which is Swahili for "motivating people". Based on Motisha technology, SwingGroup provides its services to develop online incentive and loyalty programs for every possible company. In doing so, SwingGroup analyses every specific situation, and then identifies the ideal programs. After that, they draw up a proposal, provide advice for the campaign and handles the communication. Successful campaigns have already been run for many renowned companies, including BMW, Electrolux, Insites, KBC, Thomas Cook, Vaillant...
SwingGroup has 5 full-time employees and a vast network of partners and specialists to provide its services. It has been distributing the Motisha software worldwide since 2016, with resellers in many countries, including the Netherlands, France and South Africa.
Incentives for special offers or long-running campaigns
In concrete terms, the Motisha platform is offered as a Software as a Service solution, which runs on cloud hosting provided by Combell. The customer can redirect its users to a custom-made campaign site with its own domain name or integrate the platform into his own website via an iFrame. In addition, the customer can choose between a ready-to-use version of the reward system and a white-labelled product, which he can personalise with his own logo, corporate identity, etc.
The principle is simple: in the case of short-term campaigns (e.g. for an end-of-year offer), a temporary incentive shop is created, allowing the customer to pick the products he wants to offer his staff or customers from the range carried by the suppliers. Employees and customers then receive a voucher with a unique code, which they can redeem via the incentive shop on the platform. The partner-supplier takes care of the order fulfilment.
In the case of long-running campaigns, a points system is usually used. Points are earned when specific objectives have been achieved – an increase in turnover, new product sales, a number of new leads, extra customer referrals... The customer connects the platform to the available data from his own HR or sales department in order to keep score. The end user (a staff member, a dealer, a partner or any other stakeholder) can check his score via the platform and, after some time, redeem his points for a product from the incentive shop.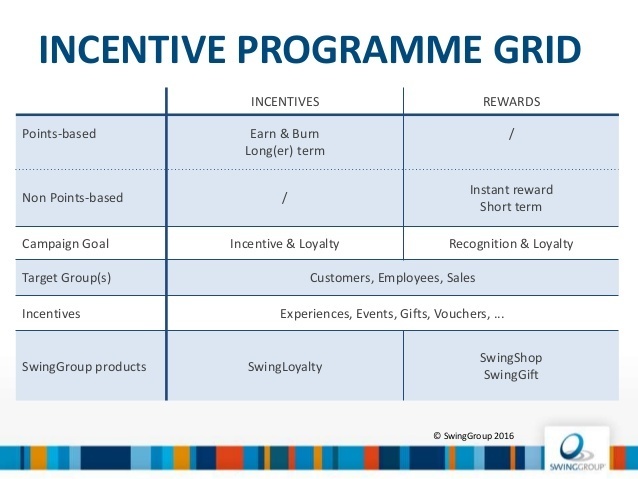 SwingGroup e.g. ran a campaign for a supplier of light fixtures, whereby the Motisha platform was integrated into the company website via an iFrame. This campaign allowed installers and construction companies to earn points by selling the devices. Points were awarded by registering the warranty cards on the website. After some time, installers could redeem their points for a gift of their choice.
So, the Motisha technology works with three layers: the owner or sponsor of the campaign, the supplier of incentives (events, gifts, vouchers…) and the end user (customers or staff of a company, dealers, vendors…). A robust technology that requires reliable hardware.

Excellent flexibility… thanks to the fact that we are Belgians!
According to SwingGroup Managing Director Gunther Everaert, Motisha has two essential assets, which give the technology a major advantage over competitors:
Gunther Everaert, Managing Director of SwingGroup
"We are Belgians. Therefore, the technology was immediately developed in multiple languages and also for multiple target groups. Over the past 13 years, each campaign was run in at least the two national languages, but often also in English, and sometimes in German, Italian and Spanish. The technology is therefore flexible and very scalable, allowing smooth switching between one or multiple languages. And changes can also be made within a specific language. This way, a Dutch BMW dealer can be offered other incentives than a Belgian dealer – although both use the same setup."
The second factor that makes the technology stand out is the user-friendly customer zone. There, customers can very intuitively develop, manage and monitor campaigns. This helps them save a lot of time and focus more on achieving the results expected from the incentive campaign.
High standards for the hosting provider
This high level of flexibility indeed requires a stable hardware environment for the hosting, which is perfectly scalable. And, obviously, the hosting partner must also be able to provide the necessary guarantees in terms of speed and performance, so that the products can be displayed quickly in the incentive shops.
Added to this is the need for high-level data security, which is mainly required by specific customers, such as banking institutions. And, of course, the need to perform regular backups, in order to make sure that no data is lost.
SwingGroup therefore decided to start looking for more professional hosting services, as the company wanted to avoid constantly having to carry out an analysis of the hardware server environment to make sure it meets their needs. That would take up too much time – time that would better be spent on serving customers.
SwingGroup therefore examined what the various hosting providers on the market had to offer, and eventually picked Combell, which offered the best solution.
Gunther Everaert: "I already knew Combell account manager Siegfried Deleyn, but we would have picked Combell even if he were a complete stranger to me."
More case studies on High Security
The chosen solution: Combell's hybrid cloud environment
SwingGroup went for a dedicated cloud server with excellent Service Level Agreements (SLAs). SwingGroup took care of the migration from the existing environment to the new environment on Combell's dedicated servers. Combell provided the necessary support for hardware and carried out various tasks, including setting up the secure environment, the HTTPS environment.
Gunther Everaert: "We work in a hybrid cloud environment: the technology, the solutions and the incentive shop with the products we offer run on our cloud servers at Combell. But the privacy-sensitive data are hosted as much as possible by the customer and are retrieved via enterprise software connections. That is very important under the new GDPR, and in particular for customers such as those in the banking sector.
The data are retrieved from the customer, using a real-time connection, only when a customer or employee orders a reward in the incentive shop.
This allows the participant and the supplier of the products to confirm the order. But once the order has been processed, these data are no longer necessary and are thus removed from SwingGroup's servers."
Combell's SLAs and ISO standards compliance as additional selling points for customers
Stability, scalability, data security with firewalls, as well as the necessary SLAs are therefore the key reasons why Combell was chosen. This allows SwingGroup, in turn, to provide a stable and secure environment to its customers.
Customers in the banking sector also require guarantees in terms of data compliance. "The fact that Combell complies with ISO standards is a bonus we can mention when we present our services to new customers. These ISO certificates obviously apply to the hardware environment, and not so much to our services. However, the fact that these standards for hardware are so high inspires confidence in potential customers who are interested in our services.
"The ISO certificates for hardware inspire confidence in potential customers who are interested in our services."
International expansion, together with Combell
SwingGroup is working hard on the international breakthrough of the Motisha technology. The company is searching for value-adding partners or resellers that can use the technology to provide a better service or attract new customers. Partners have already been found in the Netherlands, France and South Africa, and negotiations are ongoing with potential partners in other countries, including Brazil.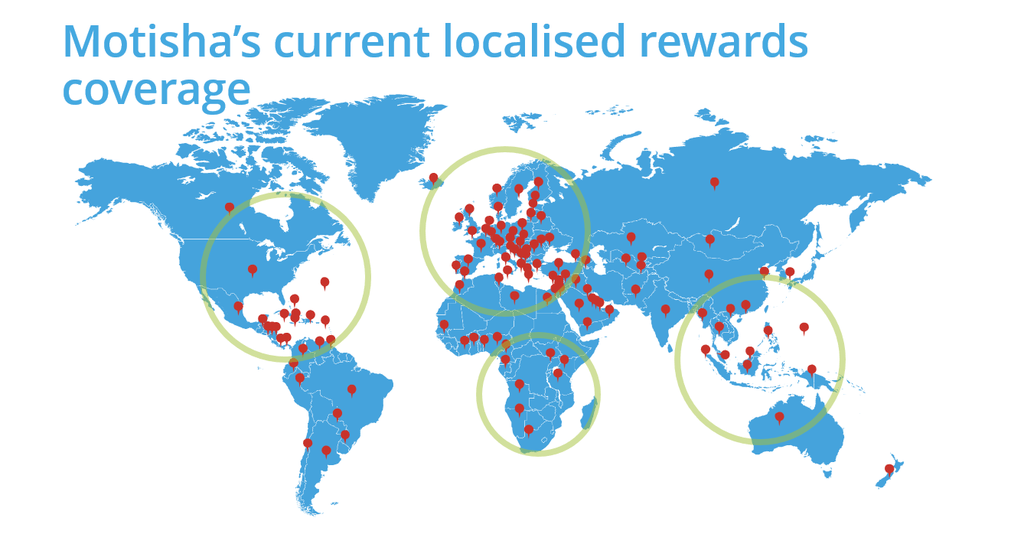 "It is therefore vital that our hosting solution is scalable. Through takeovers in various regions, including Scandinavia, Combell proved its ambition to expand across Europe. It is good to know that when we explore other countries together with our partner, we can expect the same service level and associated guarantees in those countries."
When it comes to privacy, German law, for instance, is even stricter than ours. Gunther 
"There, customers often request their data to be hosted on local servers, even in the cloud. It is then ideal when the data centre is also located in that country. Combell is able to offer this guarantee."
"It is important to us that, if we want to expand internationally, our partner is also able to expand internationally."
Why dedicated servers are the ideal solution
SwingGroup is very satisfied with the choice of dedicated cloud servers hosted by Combell. Gunther Everaert therefore recommends this type of hosting.
"I would recommend this solution if you want your customers to feel secure and if you want to assure them that their data are stored in a secure location, in a closed IT system that offers guarantees in terms of security and firewalls."
"Cloud servers are scalable and flexible, which allows us to grow along with our customers' usage, at both national and international level."
For our final question, we asked Gunther if he had any last tip for our readers. Of course, his first answer was: "You should definitely consider using an incentive program in order to boost your company's performance!" But he also gave this crucial piece of advice:
"You should perform a thorough analysis of your needs for every project you create, whether it is IT related or not. The more accurate the description of your needs, the better the partner can make a tailored proposal."
"Otherwise, the success of your project will essentially rely on your partner's experience."