Magento 2: Road Map and migration tips

As detailed in a previous article, Magento, one of the most commonly used e-commerce platforms, has been radically updated and improved. When can you expect the final version of Magento 2 to be released? And what is the best moment to migrate?
Road Map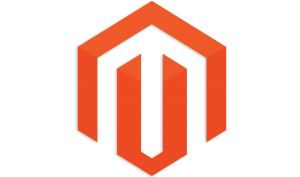 Magento 2 has taken a while to be released. Many blame eBay for the long wait. In 2011, the e-commerce giant indeed became the owner of the platform's commercial version and since then, not much has been done for its further development. Luckily, Magento's strong community of developers took the lead in radically improving the e-commerce platform and making it more secure, more efficient, but also more user-friendly, and adapted to modern technologies.
Precisely because Magento 2 is so profoundly different from the first version, a road map has been developed in order to ensure that everything goes smoothly with the launch. Unless decided otherwise, this is the timeline you can expect:
18 December 2014: The beta version has been made available to developers (download – installation tips)
March 2015: Developer Release Candidate, with the processing of the feedback from the developer community; timing of the extensions and the API; beginning of the optimisation process.
April 2015: Development of the first third-party extensions
June 2015: Demo of the new platform for the publication of extensions, as a replacement for Magento Connect.
September 2015: Release of the Merchant Beta version for both Magento Community Edition 2 and Magento Enterprise Edition 2
December 2015: Stable version of Magento Community Edition 2 and Magento Enterprise Edition 2; launch of the new publication platform for extensions.
January 2016 and beyond: updates of stable versions with short intervals, performance optimisation.
Migration: good and bad news
For those who want to switch to Magento 2, there is both good news… and bad news. The bad news first: since the architecture of Magento 2 is completely different from that of Magento 1, it is impossible to migrate from the source code of Magento 1 to the new version via a simple update. By the way, no script will be developed for such an update.
This means that you will have to perform a clean install of Magento 2, but also that you will have no other choice than to update other elements.
Certain modules will have to be replaced, revised or updated
Third-party extensions will have to be replaced by versions that are compatible with Magento 2
Themes will have to be updated starting from the responsive basic theme
The data themselves have to be converted to new formats
Functional tests should be carried out
Before you start grumbling: there is also good news! And it is actually very important news too: the element that is less affected by this migration is the database itself. The structure of the tables in Magento 2 is indeed very close to that of Magento 1, and the stored data are practically identical. Migrating the data from Magento 1 to Magento 2 should not pose a problem. In addition, tools are currently being developed to make the migration process even easier.
A few drawbacks of Magento 2
As explained in our previous article and in several blog posts (2), Magento 2 offers many benefits. But it also has some drawbacks (especially for developers), which are mainly due to the significant gap between both versions.
Developers, integrators and publishers of extensions will have to keep their knowledge of both systems (Magento 1 and 2) up to date over the next few years, because both will coexist.
Most modules and extensions should be revised; a simple update will not do the trick.
The new platform for the publication of extensions offers improved security when it comes to the reliability of extensions, but it has unquestionable economic consequences for their publishers.
When should you migrate?
You will easily understand that Magento 2 will not be available before the end of 2015. If you are currently using Magento 1, maybe it is best to wait a while before you start migrating everything. Soon, developers will have gained enough experience, and some success stories will probably motivate you. However, do not forget that you will then not be able to enjoy all the benefits of Magento 2: the use of the latest technologies, lower operating costs, better operational performance...
And what if you want to start a project for a web store now? Will you choose Magento 1, knowing that you will have to migrate in a year or so? Or will you wait for the final version of Magento 2 to be available?
It depends on the urgency of your plans. If you can afford to wait another couple of months, it might be a good idea to wait for Magento 2 to be released, and start discussing things with developers now, in order to be completely ready by the release date. If, on the other hand, you do not want to postpone your projects, there is absolutely no reason why you should not use Magento 1, which is still a very efficient and reliable platform. Moreover, Magento will continue to provide support for Magento 1 up to three years after the release of Magento 2, which means you can put your mind at ease until the end of 2018.
Are you looking forward to using the new Magento 2? Check out the demo or visit the Magento website for the latest news. Questions are answered on Stack Exchange. No matter what version you choose, you cannot go wrong with Combell, which provides Magento hosting, with and without SSH access, from 10 euros per month.