Combell goes for Happy Humans!
Combell strongly believes that a healthy company begins with healthy people. That is why we are so committed to keeping our colleagues healthy AND happy. By placing greater emphasis on the well-being of our staff, we want to make sure that all our colleagues can continue to feel good about themselves – especially in these very challenging times, to say the least.
In order to optimally improve the well-being of our colleagues, Combell recently joined forces with Happy Humans, a Strategic Wellbeing Partner. Together, we have devised a whole range of activities that focus on our employees.
Obviously, there was no guesswork involved in creating these activities. We started by asking our colleagues what they think is important to them and what they need in order to feel in great shape (both mentally and physically). This information helped Happy Humans come up with a few activities tailored to our people.
The Walking challenge
And... it appears that our colleagues are now throwing themselves wholeheartedly into the activities! In April, we decided to set a walking challenge whereby our various teams had to put their best foot forward (yep!) in order to achieve as many steps as possible. The challenge is still ongoing, but it is already clear that Combell has some serious walkers at work.
Last month, the stereotype that IT professionals are only happy in front of their computers was put to rest forever when we saw that our colleagues had walked a whopping 34 million steps.

Last month, the stereotype that IT professionals are only found in front of computers was seriously debunked, as our colleagues collectively walked a staggering 34 million steps in total. The winning team, Iña Coladas, managed to achieve an average of 15,855 (!) steps each day in April, which earned them the grand prize: a nice lunch, where they can rest their legs under the table.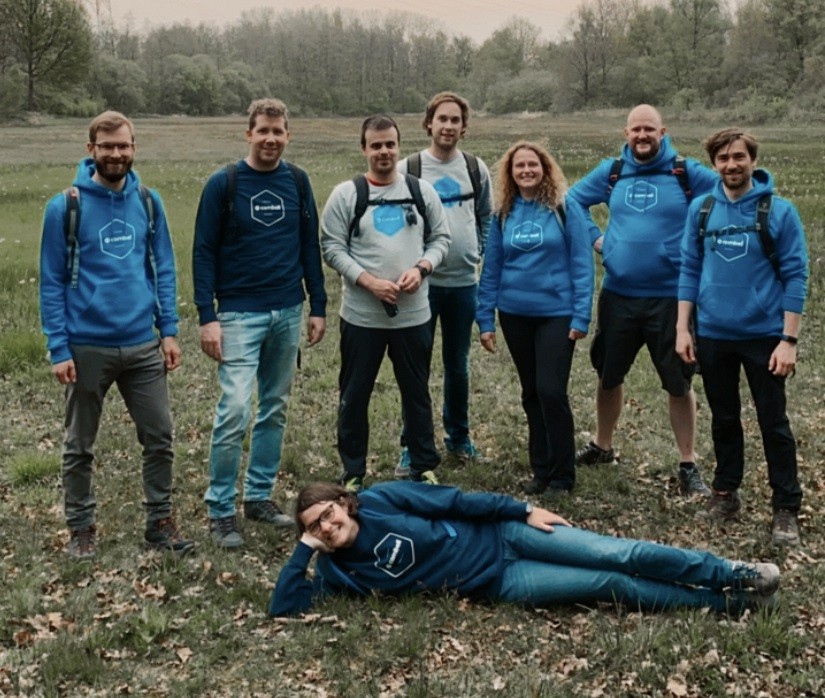 Individually, women turned out to be the strongest: our colleague Katelen Perez T'Seyen walked no less than 755,421 steps (an average of 25,000 steps per day!). In doing so, she virtually walked back and forth from our office to Paris!
Men, on the other hand, were busy with more important matters ;-).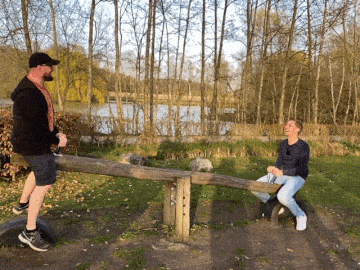 Drinks & Speed dating after work
Besides, being together is now more difficult than ever, so we wanted to do something about that too. And what is the second best thing you can do after hanging out together at a bar? Having drinks and speed dating after work! Our colleagues thus connected to Zoom to meet a different colleague on their screen every ten minutes, with whom they had the opportunity to talk about anything, except work. At the same time, they enjoyed snacks and drinks that were delivered to them in a special 'aperobox'. And the emptier the bottle of sparkling wine, the warmer the atmosphere ;-).
Later on, our colleagues will also be treated to an interactive show by mentalist Piet Kusters, and everyone will also have the opportunity to take part in a picture challenge. And hopefully we will soon be able to raise our glasses again – in person – at our office.
Would you be interested in joining our team? In that case, please have a look at Combell's job site: maybe we can do something together!