Boost your international sales with the new Ecommerce Europe label
Lees in het Nederlands - Lisez en français
Have you already obtained the BeCommerce label? Then, from now on, you can also use the new Ecommerce Europe label on your website – a trust mark that guarantees that your store complies with EU laws!
For e-commerce businesses, cross-border commerce is a must – especially for a country like Belgium, which not only is small, but it is also divided into two language communities. Belgian users are slowly getting used to online shopping: in the second quarter of 2015, they spent 197 billion euros on products and services sold via the Internet, i.e. 14% of the country's total expenditure. But users from other EU member states should also be able to shop on Belgian web stores.
Users get better protection in the whole of the EU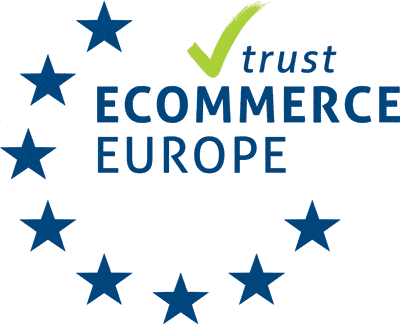 The Ecommerce Europe label, the new trust mark that BeCommerce launched in collaboration with Ecommerce Europe is intended to promote cross-border commerce in the whole of Europe. The label indeed wants to encourage users to build more trust in international transactions.
Clear and transparent rights and obligations have been developed to regulate online sales. An easily accessible customer service department has been set up in order to settle possible disputes, fast and cheap, in the customer's language. Users who shop on a web store that uses such a label can click on that label to read the code of conduct, which includes both the consumer's rights and the merchant's obligations.
Long-term harmonisation
In this first phase, the Pan-European label is still linked to the affiliation to the national organisation that is part of Ecommerce Europe. For Belgium, for instance, it is BeCommerce; for the Netherlands, Thuiswinkel.org; for France, FEVAD, etc. The 10,000 web stores in Europe that are certified by these national organisations can thus use, next to the national trust mark, the Ecommerce Europe label. In the long run, the objectives are to continue to tighten the criteria for obtaining the label in all countries, and achieve harmonisation in Europe.
How exactly should you proceed?
Are you already a certified member of BeCommerce? Then, put the label on your web store. Link the image to the Trustmark and the Ecommerce Europe Trustmark Code of Conduct. We wish you luck with your (international) sales!