Accelerated Mobile Pages give your web store a ranking boost on Google
Lees in het Nederlands - Lisez en français
Use AMP (Accelerated Mobile Pages) to make your pages load faster and get your web store in Google's highly coveted AMP carrousel!
AMP makes pages load faster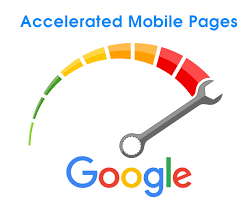 It is a common issue: websites load too slowly in mobile browsers. The figures speak for themselves: 40% of Internet users will wait no more than about 3 seconds for a page to load before abandoning the website. This mean that not only can you miss a sale, but your customer may also be unhappy… and never return to your web store.
Google has already made several efforts to make mobile services faster. When users do a search via Google on their mobile devices, websites with responsive design (which is suited to mobile devices) get a higher position in organic search results.
With AMP or Accelerated Mobile Pages, the search giant is now taking things to the next level.
Google's new carrousel reserved for AMP pages
From now on, web pages built with AMP will display first in search results on mobile devices. In other words, when users do a search using their smartphone, they will get a screen that shows (in the upper part) a carrousel, in which only AMP pages are displayed. When users click one of the links, they will instantly get to see the related page. Users can also swipe left or right in order to see other pages in the carrousel, without having to return to the page showing the search results.
Get your web store in the carrousel!
In concrete terms, that means the carrousel is above the page showing the search results, with below the sponsored links, and only after that, the pages with the organic search results. In practice, organic results will be almost invisible in Google's search results, unless users swipe on their mobile phones. It is therefore essential to find a way to get your web store in the carrousel.
Consequently, it appears that these AMP carrousels will become the Holy Grail for the future of SEO. Currently, only news sites are included in the carrousel. As well as many e-commerce sites that provide news in the form of a blog that deals with the developments in their business sector, or new products. Google will probably not see regular marketing articles as news… unlike tips, how-to content, trends... You can thus take advantage of your blog to get in the AMP carrousel!
Follow these tips:
Prefer long articles to short blog posts
Give users advice: how to…, what is the difference between..., how do you do this or that...
You can also write about your company, as long as you provide users with information, like the origins of your company, recent developments, a view of recent events, etc.
Marketing speeches are out of the question!
In a next article, we will explain how you can get started with AMP.