What does a Customer Success Manager do? "We are the glue between Combell and its customers!"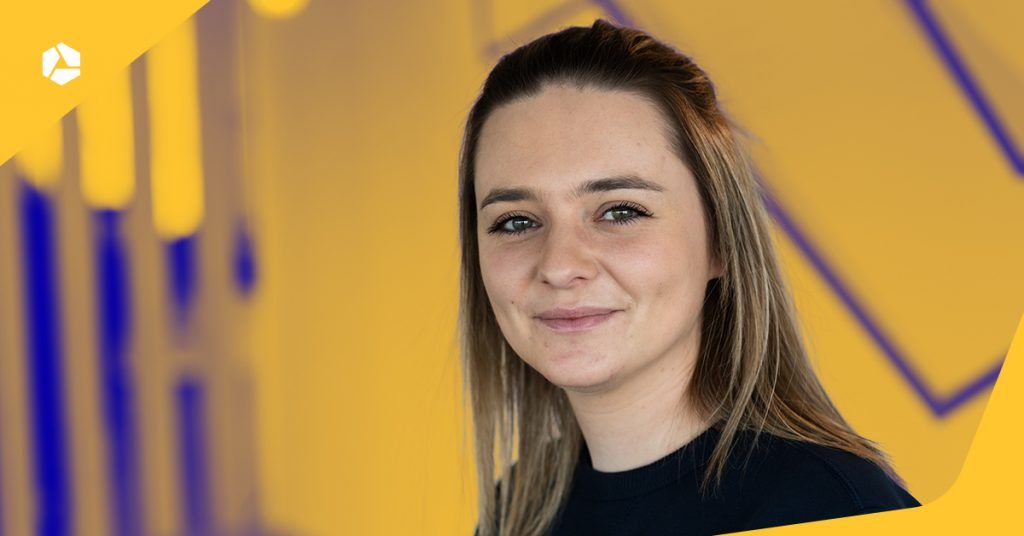 Combell has 160 people who work hard every day to ensure that your services run as smoothly as possible. We obviously employ a lot of techies, but make no mistake: we also have a lot of colleagues in sales and administration. And two of those colleagues are Customer Success Managers.
But what exactly does a Customer Success Manager do? We asked Elise, who has been an enthusiastic Customer Success Manager at Combell for three years now.
Elise: "Our Customer Success Team strives for the 'success' of Combell's customers: we have to ensure that everything goes smoothly between Combell and its customers. In other words, we are the glue between Combell and its customers! It is no coincidence that, in the beginning, I had the title of 'Happiness Manager', as we make sure that customer satisfaction is a priority at Combell."
"Customers can contact us with any questions or problems that are not related to technical issues, either by e-mail or via the general phone number on our website. So when you select 'product information' on the phone, chances are you will get me on the line! Our job is to provide answers to the questions that our customers have and to see how we can quickly come up with solutions to tackle any specific issues."
"Our Customer Success Team makes sure that customer satisfaction is a priority at Combell."
"I also stay abreast of things that need to be discussed in more detail in-house, and when problems arise, I look for possible areas of improvement, for example in communication. In the process, we look at how a particular issue was handled, identify areas of improvement, and discuss how we could come up with a better solution together with the customer in question."
"In short, a Customer Success Manager is the first person you speak to if you have a question that is not related to technical issues, if you are unsure whether a product is right for you, or if you have a problem with things like your administration. In such cases, we will help you find a solution, or we will refer you to the right person. Hence the analogy: the glue between Combell and its customers!"
Advisor, diplomat and problem solver
As a Customer Success Manager, you must surely interact with a lot of different people, right?
Elise: "That is for sure! These can be existing customers who have a question about our products or their invoice, but also potential customers who are browsing our website to find out which product suits them best. In such cases, we act as an advisor to them. Sometimes people ask me: 'I have this idea for a website, is it a good idea?' And when that happens, I give them an honest answer, but then of course... different strokes for different folks! And what I have learned is that there really is a market for absolutely everything [laughs]."
"Customers also often contact me with a question about how they can purchase something on the website. I then open our website myself and guide them through the process step by step. Every customer can turn to us, although our big customers obviously have their own account manager who can assist them further."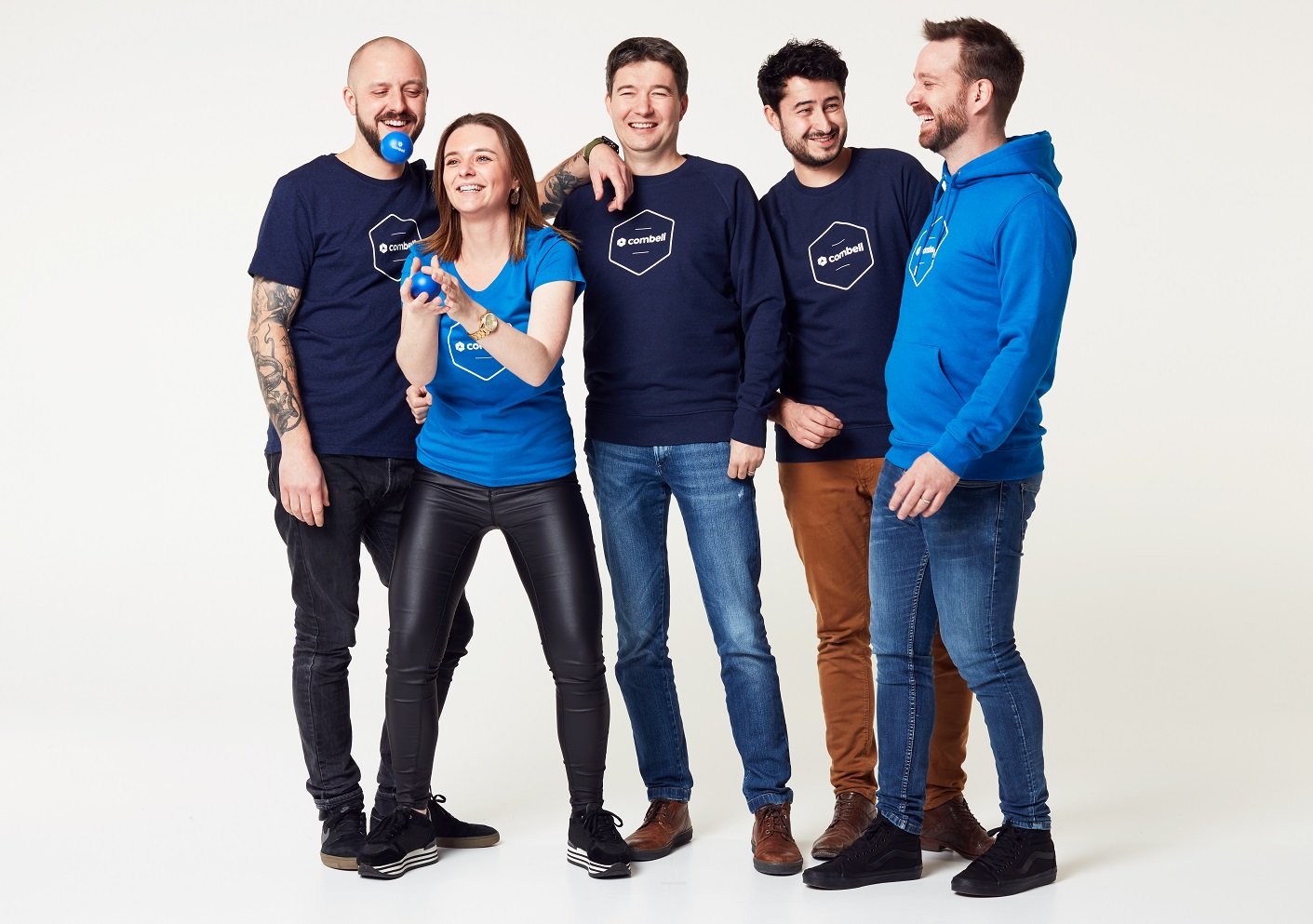 What is the most common question people have asked you in the last three years as a Customer Success Manager?
Elise: "Well, probably: 'I want to order hosting from Combell but I already have a domain name, so what should I do?' Which is actually a simple question that can be solved with just one phone call. And when we often get the same question, we obviously also let the relevant people know about it. This way, the answer can be shown even more clearly on our website."
"People also often ask us how they can transfer a website from another web hosting provider to Combell. Then, we, the Customer Success Managers, help them figure out what exactly they need in order to send them to the right person within Combell."
"That is the nice part of it: sometimes you get to talk to people who are not technically savvy at all. And then you have to guide them through every step of the way, which makes us both happy."
"But let us not beat about the bush: every now and then, we also get angry customers on the line – that is inevitable when you have as many customers as Combell. With those customers, the key is to stay calm."
"While I am at it, I would love to make a heartfelt appeal to customers of any company: remember that people at the other end of the line are people too! Fortunately, our customers are the best in the whole world, even when it comes to courtesy [winks]!"
Surely you must also get to know customers a little better in the long run, don't you?
Elise: "I sometimes have to follow up a complete project for certain customers, and then of course you end up knowing them by name. This personal approach is what makes Combell so special: with us, you are helped by a person, not by yet another anonymous helpdesk. For support, our engineers are available 24/7. Customer Success Managers, on the other hand, work only during office hours, but if someone tries to reach us outside these hours, he/she will always be called back as soon as we are available again."
"Customers also appreciate our help, and that makes the contact really nice. We have even received gifts from grateful customers we have helped. That is fantastic, and makes your day or maybe even your week!"
"You can also call the Customer Success Managers the 'Combell Ombudsman Service'. But we are so much more than that!"
Elise: "Customers should not get the feeling that the Customer Success Managers always take Combell's side, because that is not the case: we try to remain as neutral as possible. This means that we also act as an 'ombudsman service', although we are so much more than that!"
"Of course, we know and trust our colleagues, but we will never take sides. That is not in anyone's interest. If mistakes have been made on our side, we will admit that too. We always constructively take the side of solutions. And that is how we endeavour to meet the wishes of our customers."
How did you get here? Are you technically educated?
Elise: "I have no IT education, but I have always been interested in 'the Internet' – I suppose I have a bit of a geeky side [laughs]. A Customer Success Manager does not have to be a real techie, and you do not even need to be trained. Motivation is important. But having people skills is absolutely indispensable, because you have to deal with dozens of different people every week, with just as many different personalities. In short: social skills are a fundamental requirement."
"Here, rookies are not thrown to the wolves either: the training courses offered at Combell are extremely useful and well structured. Combell offers quite a few products, and you obviously have to get to know them. This is an intensive process, but it comes in really handy!"
"In my first weeks, besides 'product training', I was also given a tour of our different departments. This is how I met all the people that I interact with on a daily basis as a Custom Success Manager, from administration to sales, not forgetting our developers. In my job, it is essential that I know exactly what they do. A Combell crash course, which was incredibly well organised. Very important for a rookie in the company."
"Everyone deserves clear communication, kindness and time. Even at busy times"
In October, we will celebrate your third anniversary as our Customer Success Manager. That is a lot of experience!
Elise: "Absolutely! I am sometimes shocked at myself when I see all the knowledge I have acquired [laughs]. One of the things I have learned in communicating with customers is that I have to leave a lot of silences, as there is no point in trying to explain something in a hurry."
"When I take a little more time to explain things, people can process these things more easily. But when times are busy, it is not an easy task. Still, everyone deserves the same clear communication, kindness and time, of course, even at busy times. Because if they are not helped properly, you will be speaking to them again the next day anyway. Our goal is therefore to provide good service from the outset!"
A toast to Combell
You were our first Customer Success Manager at Combell, but now there are two of you... How do you feel about this?
"The nice thing was that this led to the creation of the Customer Success Team, which allowed me to help shape the way we work. And this is actually still happening today, as our strategies are continually evolving and becoming more efficient and streamlined, thanks to the input of the Customer Success Managers!"
"Today, we have a well-oiled team and therefore know how to interact and cooperate. This allows us to provide Combell's customers with better and faster assistance. But a third Customer Success Manager would of course be very welcome. So, be sure to check out our latest vacancies [laughs]. Because during busy periods – for example, when our products change – things can get really busy."
What do you like most about your job?
Elise: "The contact with customers, but perhaps even more the cooperation with colleagues. There are so many different people here, all working on the same thing in a different way. It is also great to sit down and discuss things in the Combell Café on a Friday evening, and to toast the past week. Because here, every Friday is happy hour!"
Would you like to join Elise as a Customer Success Manager? Or are you good at something else? Be sure to check out the latest vacancies at Combell!