Preparations for the second edition of 7 Sleepless Shopping Nights are in full swing

Lees in het Nederlands - Lisez en français
The first edition of the 7 Sleepless Shopping Nights was a big success. This year, Combell is once again ready to handle the heavy rush of nightly bargain hunters. Is there a better way to emphasize that you can count on Combell, even at night?
Safeshops label: here, you can shop securely

For the second year in a row, Safeshops.be wants to use the 7 Sleepless Shopping Nights as an opportunity to develop the reputation of the Safeshops label with the general public. More users need to be aware of the fact that a web store with this label is secure and reliable, since that means it meets strict approval requirements.
Combell thinks that everyone should be able to shop securely on the Internet and has therefore been a structural partner of Safeshops since the label's early days.
7 Sleepless Shopping Nights exclusively for Safeshops web stores
The 7 Sleepless Shopping Nights are an exclusive event, in which only web stores with the Safeshops label can participate. For 7 days, from Monday 25 April to Sunday 1 May 2016, from 7 PM to 7 AM, customers will find exceptional discounts and amazing offers from the many participating web stores.
The special offers will be announced via the central website: Shoppingnights.be. From there, shoppers will be redirected to the various web stores, where they will be able to find all the details of the offer and seize this great opportunity. So, for web stores, this is a unique opportunity to promote their website to the general public via this central website.
Sign up your web store for the 7 Sleepless Shopping Nights
A rush on bargains? Combell is ready for it!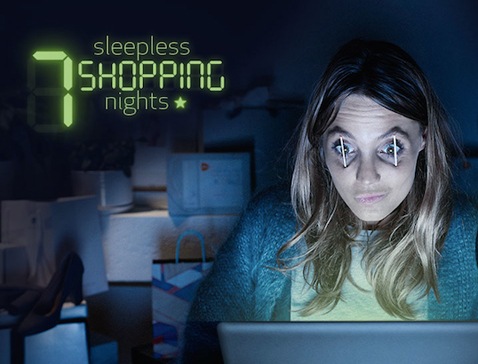 This will obviously attract countless visitors to the Shoppingnights.be website. But that website is ready for them. Combell, the cosponsor of the event, is indeed in charge of hosting. A cloud server that can handle huge traffic peaks should help hold everything together.
Night owls and early birds who will visit the website hoping to snap up some amazing bargains will certainly not experience any technical problems! They should also watch out for the #7SSN hashtag!
Reliable hosting, even at night
Almost everything will happen at night, and that is exactly one of Combell's assets: a first-class service, day and night. By hosting the event's central website, Combell will draw attention to that 24/7 service, which is provided round the clock.
And it will allow the participating web stores that are searching for the right hosting partner to get acquainted with this efficient and professional way of working by offering them a free 6-month Linux Express hosting package, for which a Content Management System of their choice (WordPress, Joomla or Drupal) can also be preinstalled for free.
Check out the exclusive 7SSN offer
We wish all night owls and early birds happy bargain hunting! And we hope that all web stores will sell tons of products!