Combell Movie Night report
Three love stories in a movie theatre that combines the charm of the fifties to the quality of contemporary digital projection.
We no longer need to tell you that Combell is so much more than a well-oiled company that offers outstanding service to its customers thanks to its skilled and helpful staff. Combell has become a community of people who care for their business – and that goes for collaborators as well as customers. The fact that Combell sponsors several events like e.g. E-shop Expo 2014, the PHP Benelux Conference and soon the Belgento conference, proves that the company actively builds its community, wants to keep its customers abreast of the latest developments and supports important initiatives.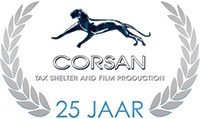 Combell ice cream car is again ready to ring its bell. And on April 22nd, collaborators and customers of Combell had the opportunity to attend an exclusive sneak preview of the movie "Third Person" in the gorgeous vintage venue of Cinema Capitole in Aalter. Good Belgian productions are indeed very dear to Combell's heart and since Combell supports Corsan, the Belgian movie production company from Antwerp that released this movie, the company had the opportunity to offer this unique preview to its customers and staff during the movie night.
The movie will premiere on June 20th 2014 in New York and Los Angeles and will only hit Belgian cinemas in autumn. So, this preview was indeed a unique treat to enjoy this movie, which is composed of three connected love stories that take place in Paris, New York and Rome, in a theatre that exudes such fifties charm. Director Paul Haggies, who already won two Oscars, was able to involve Adrien Brody, Kim Basinger, Liam Neeson and James Franco. Together with Mila Kunis, Olivia Wilde, Moran Atias and Maria Bello, they will paint a captivating intrigue on the silver screen.
The three plots also provided fuel for lively debates during the reception that followed the projection. Undoubtedly, new contacts were forged while enjoying canapés and drinks, which in turn will further stimulate the growth of the Combell community. Care to join us next time?