Combell / Intelligent nominated for Deloitte Technology Fast 50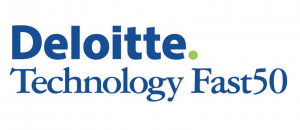 Intelligent, the holding above Combell, is nominated for the Deloitte Technology Fast 50. Nominees in the Fast 50 are judged based on their revenue growth, innovation and technology development. The Fast 50 Belgian ranking is organised for the first time in Belgium by Deloitte, together with ING, Euronext and Fortino.
"With our different brands like Combell, Intelligent offers hosting services ranging from domain names and shared hosting, up to complex and tailor-made solutions. And since this year, with .GENT, we also run our own domain name extension" says Jonas Dhaenens, CEO of Intelligent. "In 1999 we started with Combell. As the years passed, we added a multitude of new brands and products to our offering. We deliver all of our services through, what we call, the Intelligent hosting platform.", as Jonas Dhaenens continues.
The Fast 50 ranking is organised for the first time in Belgium. Since a couple of years there is a Benelux edition. In total, a staggering 25 countries are participating which generates a ranking of the 500 fastest growing companies in Europe, the Middle-East and Africa. The 22nd of October 2014 an award ceremony will take place to announce the winner of the Belgian version.
The Intelligent group has had a consolidated revenue of 18 million euro in 2013. It houses more than 100 employees in Belgium and abroad. More than 1 on 5 websites in Belgium is hosted by an Intelligent brand.
"We thank our revenue growth due to a continuous and dedicated focus on innovation within the hosting segments of the business. The recognition of that by Deloitte is a true honour for the entire Intelligent team.", so concludes Jonas Dhaenens.