Business growth: what is the best growth strategy?
How big do you see the future? Developing your business to its full potential is not always easy. Every phase has its own growing pains. Obstacles, external factors and rules of the game often require more consideration than anticipated. And looking far enough ahead is the key to success. Combell itself once went through all the necessary steps, from start-up to international top player. This valuable experience is an essential basis for helping start-ups, scale-ups, SMEs and large companies to implement their growth strategy efficiently, safely, quickly and with enough ambition.
The right partner enables growth and keeps growing together with you
Is your ambitious business plan in the starting blocks? Or would you like to shift up a gear after many years? In either case, the Internet and information management are indispensable tools, for almost every activity: communication and promotion, sales, stock management, administration, financial management, reporting and strategy... Do you believe it will not be easy to get things rolling on all these fronts? Thankfully, ready-made solutions are available for almost every need, often via software-as-a-service.
Combell wants to guide you through every step. And it is up to you to choose the path and pace. A digital business card can blossom into an interactive marketing channel, a full-fledged product website or an online store. Combell provides, as standard, a number of tools to help you achieve this. Even if you want to go a step further, towards digital collaboration, logistics, invoicing, ERP, etc., Combell is still a reliable partner for infrastructure management and support.
Taking account of growth
Remember when you were a kid? Your favourite sweater was always too small the next year. But farsighted parents bought clothes taking account of growth, because it was better to buy clothes that were too big than too small. This is why most of the pictures we took at the time were not very flattering, but at least you could keep your warm winter coat a bit longer.
From a business point of view, it is just as important to be well prepared for a strong growth spurt. On the other hand, you do not want to pay in advance for too much and too quickly. If you start your business with limited capital, it is essential not to incur too many costs too quickly. But this investment must be achievable when the right time comes. And you must be able to make things happen quickly. Ideally, you should already have an action plan, which has already gone through financial assessment, so that you do not have to improvise.
Comandi: "We had become too big. Thanks to the switch, performance is no longer a hassle. This was more than worth the switch."
That is why, in addition to hosting services, Combell also offers advice on architecture. The dimension of the hosting infrastructure is calculated very precisely according to your expected number of visitors. Future capacity upgrades are already anticipated at that point. This way, we are able to keep the turnaround time for scaling up as short as possible and to reduce the risks. This gives you the necessary flexibility to further scale up when you need to, not too early and not too late.
Online auction house Vavato, for example, has developed the new generation of its auction platform in collaboration with Combell. During the development and testing phases, the architecture already contained the total technical complexity, while keeping the hosting costs very low. It was only before the go-live phase that the infrastructure was scaled up quite significantly. And performance can grow further depending on the number of users, without the need to return to the drawing board for a new technical design.
Vavato: "It is an essential step in our growth strategy. We are still very much in the early stages of our new project. We are currently signing up 150 new bidders per day. We therefore need to be able to further scale up the infrastructure when necessary."
Capital expenditures or operational expenditures?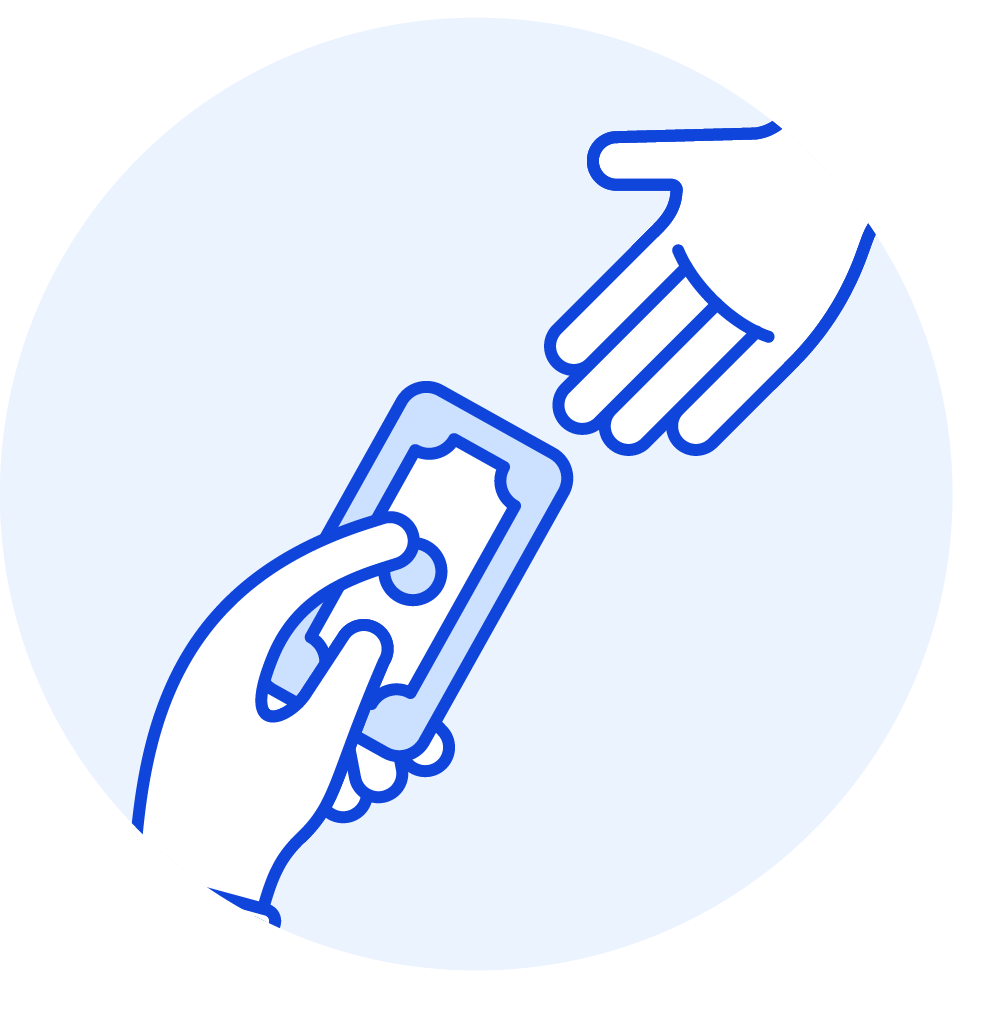 For a growth company, ICT is a cost that should not be underestimated, albeit with an important value in the long term. Financially, it is not easy to afford too many costs too quickly. Large investments are typically written off over several years, but you must have enough cash flow in advance to be able to take the step.
For years, building one's own ICT infrastructure (including computers, servers, computer rooms and network connections) was an inevitable part of the process. But things are different now that we live in the era of cloud computing. Combell offers a wide range of packages for which you pay a monthly fee. In that case, this is not a capital expenditure, but an operational expenditure. This approach helps you take full advantage of the available cash flow to develop your core business.
DataScouts: "At the same time, we are also a start-up that is not yet in a position to bear substantial fixed costs. In other words, we need a partner that can let us grow and that can grow with us."
Read the testimony of DataScouts
When your business grows fast, the costs will increase accordingly. This means your revenues and expenditures go hand in hand. It is also perfectly possible that you will end up in a quieter period afterwards, and that you want to keep the costs under control by reducing your capacity. Some activities, such as media and sports betting, even have huge peaks and troughs depending on when important events are held. Combell then shifts up or down a gear without any problems.
Betcenter: "Combell informs us when it is necessary to add capacity, or to reduce this after a peak period. So we keep the right size."
Read the testimony of Betcenter
Focus on what really makes a difference
As an entrepreneur, when you focus on your core business, you have every opportunity to make a difference. You listen to your customers, do better than your competitors and are the first to be prepared for new developments in your market or field. Diversifying can be a sensible decision. But when your 'core business' gets too little attention on a structural level, others will inevitably outpace you.
It is therefore important to keep all your activities light and flexible. In our digital economy, new trends emerge even faster, and competitors sometimes appear out of nowhere. Supporting activities cannot be disregarded, but neither are they essential. If you give them too little attention on a structural level, they can become an obstacle at a crucial moment. And if you give them too much attention, you will lose your focus.
For many companies, ICT infrastructure management is an important factor for stability and innovation. However, it is rarely a core task. Combell ensures that your basic infrastructure is efficient, secure and future-proof. That you can count on the best technical specialists when you really need them. And that you do not waste any valuable time.
The baby's corner: "Growth is a challenge to your customer experience. Growing online requires a permanent focus on customer service, which implies optimal reachability and availability. Thanks to Combell, we have been able to respond quickly to this situation."
Read the testimony of the baby's corner
Be bold: standardise and automate
Young growth companies often lack structure. As long as the start-up mentality prevails, the search for the perfect recipe, for the first customers, for the right market approach will be all that matters. Entrepreneurs, on the other hand, need to be creative, innovate and achieve maximum results as quickly as possible.
Are your financial resources limited? Then, your time must be even more so. You work with few people. No nonsense... You also learn very quickly what works and what does not.
As an entrepreneur, you want to be able to repeat your successes. With the first successes, everything has to go even faster. Customers are excited and want to move forward. This is typically the time to scale up your organisation. A very informal work method may now reach its limits. This means you will have to find the right people, come to good agreements and, if possible, standardise.
Skilled employees are scarce. And their productivity cannot be extended indefinitely. So, fast growth is both a blessing and a curse. Waiting too long for investments and operational efficiency can cost you dearly. That is why you should now be thinking digital as much as possible. Smart ICT processes are very efficient and the capacity of the infrastructure can be expanded much faster than your team.
Combell has extensive experience with hosting solutions for CRM, ERP and e-commerce, among other things. We provide ready-made solutions for online desktops, online faxes, e-mail, web meetings, etc. Many business processes can be automated quite simply. And if you have some ICT knowledge in-house, it is best to use it for activities that can really transform your company. Feel free to leave the vital routine tasks to Combell.
VDV Consultants: "We always had to keep an eye out for software updates, storage capacity, regular backups... Now, those concerns are all gone. The switch to Combell mainly brings us peace of mind."
Read the testimony of VDV Consultants
Compliant with the GDPR and other regulations
Laws and regulations are probably not the first things you have in mind when you want to build a business. But they are there for everyone. By taking account of the relevant basic rules right from the outset, you can avoid painful situations afterwards.
The General Data Protection Regulation, commonly known as the GDPR, has taken effect in Europe on 25 May 2018. All personal information that you store or process must therefore be adequately secured, subject to significant fines. Combell has extensive experience in documenting risks and measures. Our security is ISO 27001 certified, and is continuously improved in line with the best practices of a rapidly changing market. Not only will this give you peace of mind, but it will also save you a lot of trouble, because such matters are quite complex after all.
Stratics: "Our system is in line with the new rules by design. Combell had to comply with all the regulations too. Thanks to their ISO certification, this was actually already the case."
Read the testimony of Stratics
It is up to you to decide which idea you want to use and how high you want to set the bar. Combell helps you make the switch and remove obstacles quickly. Do you need help in thinking about the right timing for your investments, the optimal organisation of your activities and your compliance with legal requirements? We will gladly take the time to help you with this!