Windows VPS: why OpenStack is a better alternative
Are you looking for hosting on which to run Windows? If so, you are probably thinking about a Windows VPS. But working with OpenStack might be a better alternative. And why not also try a Linux VPS? Let us guide you through the various options available.
Take a look at our OpenStack solutions
Opting for a VPS: a lot of autonomy and control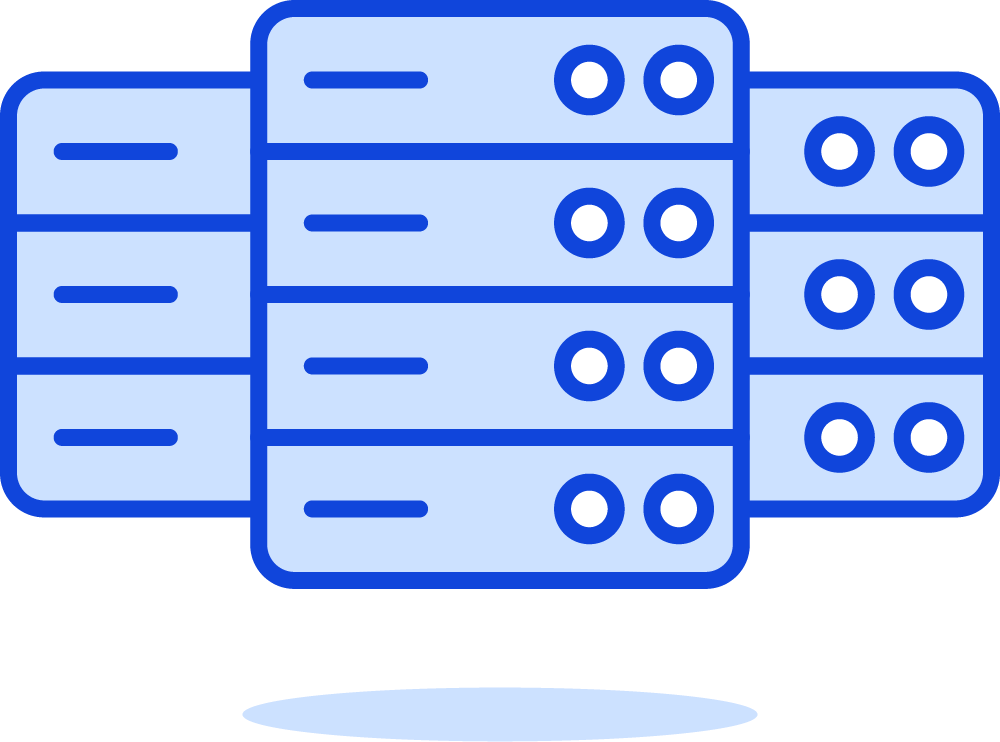 Combell has a large variety of hosting options on offer - from predefined web hosting packages to managed hosting solutions tailored to your needs and OpenStack Cloud. The form of hosting that is the most suitable for you depends on your specific requirements. Our Hosting Selection Guide will clarify the situation for you and set you on your way.
You will see that we recommend a VPS (Virtual Private Server) for developers who have more technical knowledge and a greater need for freedom. A Virtual Private Server gives you a great deal of autonomy and control: you manage your server in the way that suits you. You can configure your mailboxes, databases, and so on, to suit your own requirements. And, at the same time, you can be assured of 100% performance, because you have your own dedicated resources – your own CPU, RAM, etc. that are not shared with anyone else. This means your website or project will never slow down because another Combell customer is using a lot of CPU at peak times.
And the great thing about this is that, despite the extensive autonomy you have, you do not have to concern yourself that much with the technical aspects of maintaining your server. On the one hand, this is because you administer important settings via the user-friendly Plesk control panel. And, on the other hand, because the really technical management tasks, such as security updates and so on, are carried out by Combell's experts.
Windows VPS or Linux VPS: what is the difference?
Obviously, a Virtual Private Server needs to have an operating system for it to work: Linux or Windows. For transitioning to a VPS environment, anyone working in a Windows environment is likely to firstly consider a Windows OS. But that is not always ideal – a Linux environment has many advantages as a VPS operating system.
Let us summarise the advantages and disadvantages of a typical Linux or Windows VPS:
Linux
Windows
Cost Price

+

The OS is open source and free of charge to use on your hosting

-

In addition to the hosting, you have to pay the licensing costs for Windows
Compatibility

+

Best option for PHP, Ruby, Python, MySQL

+

For Windows-specific applications like ASP.net, MS SQL, C#, FB Development, MS Access, etc.
User-friendliness

+

Given the necessary technical knowledge, you have much better control over the environment
Performance

+

Puts less demand on your hardware because it has a stripped-down approach

-

The frequent updates necessitate lots of reboots

-

The GUI utilises resources that you could better use elsewhere
Security

+

Because access for editing and security is restricted to admin users, there is less chance of errors

-

The low threshold for access makes user errors possible if the OS is not configured properly
User-friendliness

+

File Transfer Protocol (FTP) and SSH possible

+

FTP access but no SSH
Various factors make Linux the best VPS environment in which to host a website or project. In this context, the compatibility with PHP, Ruby, Python and MySQL, which are among the most commonly used web languages, is a decisive factor. Most hosting companies, including Combell, have phased out their Windows VPS offering. As a provider, we can give users better performance and more satisfaction in a Linux environment compared to a more expensive Windows VPS. All of the benefits of Combell's Linux VPS Hosting are available for you to read here.
Take a look at our Linux VPS solutions
But what if you still need Windows? OpenStack as the perfect alternative!
Do you still need a Windows OS for your website or application? No problem: our OpenStack range is the perfect alternative for still being able to set up a Windows environment with more freedom than on a Windows VPS.
This is a highly scalable platform on which you can launch instant servers and where you have complete control over your entire environment. With just a few clicks, you can add servers and load balancers to your network however you want. The big advantage is that you only pay for what you use – down to the hour!
And do you know what the best thing is about it? You do not have to figure out in advance what you need by way of computing resources such as processing power, storage and so on. If your requirements change, all you have to do is adjust them – OpenStack is, after all, perfectly scalable!
You can even choose to have your infrastructure upscale automatically when the load on your servers gets too high. If you suddenly get more visitors than expected, additional servers will be deployed automatically. Then, once the peak is passed, the servers switch themselves off and everything reverts to how it was before.
If you would like to run your Windows OS in Combell's OpenStack cloud hosting, you will benefit from the following unique benefits:
High availability: no downtime in the event of hardware problems, because your server will then restart automatically on another node
Full SSD storage: guaranteed to be performant and fast
Control over the location: hosting in the best Belgian data centres
Unlimited data traffic: you are not penalised for having additional visitors!
Free load balancers that distribute traffic across your servers
In addition to these, you naturally get all the benefits provided with all Combell hosting packages, such as 99.999% uptime, high SLA guarantees, 24/7 support provided by experts in your own language, reliable connections to the Internet backbones, etc.
Still not sure about what is best for you: a Linux VPS or an OpenStack cloud hosting? Contact our experts – they will be happy to provide you with assistance and advice!
Discover the benefits of OpenStack