Starting your own blog: the right strategic choices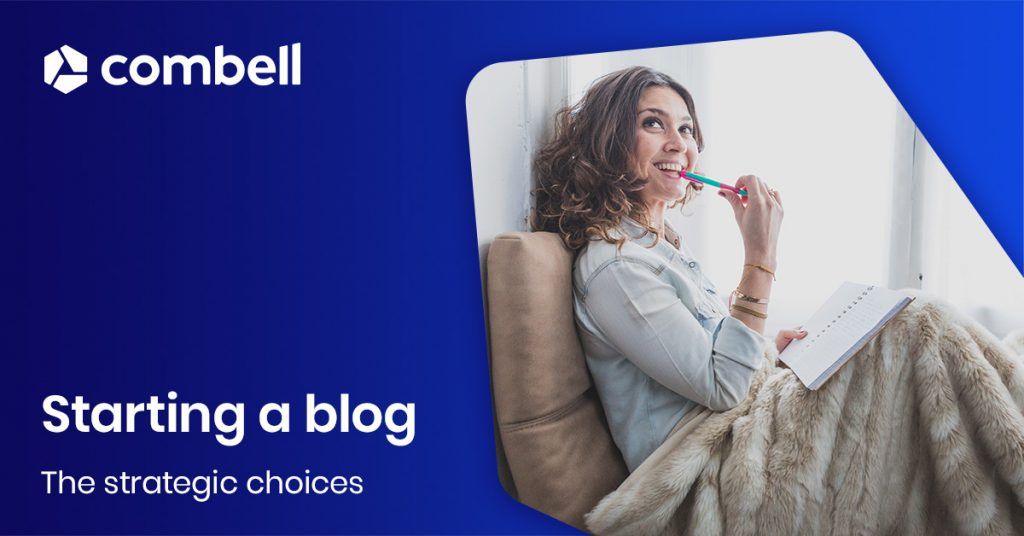 If you want to start your own blog, it is essential that you carefully choose your topic and clearly define it. Because that choice will also have an impact on the structure of your blog. Here are a few tips… 
The purpose of your blog largely determines your layout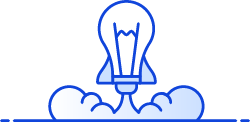 A blog is a website where new articles are regularly published in the form of postings. When you visit a blog, its content is displayed in chronological order. All kinds of websites, large and small, choose to have a blog because it is a great way to stay up to date in the eyes of Google, as fresh content is always available.
Deciding to start your own blog is a big step in your life. You have plenty of ideas on a certain subject, and you want to share that knowledge. In doing so, you can establish authority both as a person and as an expert, and you can also earn money with it – that is, after all, the whole point of a blog.
To write a blog, you can use a Content Management System: simple building blocks will then allow you to design your blog, after which you will be able to publish your articles online using a user-friendly editor. Various CMSs can be used for blogs, the most popular being WordPress.
When designing your blog, a lot of choices have to be made. You have to develop a logical structure, and the theme you choose has to match your topic. Before you roll up your sleeves and start dressing up your blog, you need to take a step back. Take a cup of coffee, a pen and paper (or use an Excel spreadsheet or mind mapping software) and think about the purpose of your blog. After all, this is what will largely determine the structure and layout of your blog.
A blog for a broad or niche audience
The most important question you have to ask yourself is: are you going to address your subject broadly, or are you only going to write about one particular aspect of that subject? In other words, are you going to write for a broad or niche audience?
Here is a concrete example to illustrate this: you are, as you say yourself, not a bad photographer, and you have a lot of knowledge of cameras. Photography could therefore be your subject. If you take a broad approach, you can cover all possible aspects: reviews of new devices, tips for taking beautiful pictures, information about how a camera works, etc. You will always find something to write about. The downside, however, is that there are quite a few other sites about photography, which means that your website will not rank high in search results when someone searches for "photography".
But if you decide to go for a niche audience, by choosing a theme like "Taking pictures with your smartphone", for example, then you can limit the possible topics for your blog. And you will be able to reach visitors who will search for that particular subject on Google. Besides, that will increase your chances of ranking higher in search results.
Starting a blog for a broad or niche audience: these are the pros and cons
You decide to cover a broader theme or field of expertise
It will be easier to find topics to write about.
You will also reach more potential visitors.
There are many other sites that cover this subject, so you will have more competition to deal with.
It will take more effort to find a unique approach.
You will therefore be less likely to rank high in search results.
You prefer to cover a niche topic, only a few aspects of a certain theme or field of expertise
The content of your blog will be much more unique – you will not find it anywhere else.
You will also rank higher in search results when someone searches for that specific topic.
Your visitors will be more committed, because they share the same interest. Your blog will lead to more interaction (comments on your postings), which Google considers an asset when it comes to ranking your site.
You attract fewer visitors – only those who search for that specific topic.
Changing the subject of your blog later: a good idea?
You might think: "I will just get started and see how things proceed... I can still change that over time, right?" Well, actually you can't! If you have to change the subject of your blog after a few months (or even years) because, for example, your original subject is no longer relevant – no one takes pictures using a normal camera, for instance – this can have serious consequences.
You may need to change your domain name, and make sure your adjusted target audience becomes accustomed to it.
With Google, you have to start at the bottom of the ladder again, and rebuild your reputation for your new theme.
At first, you will attract fewer visitors. This means you will get fewer clicks on the ads you have on your blog and therefore generate less revenue.
If your income depends on affiliate marketing (you receive a commission for every visitor you redirect to another website), this income will also be affected.
It is really very important that you think carefully about the subject you want to cover before you start your blog.
This is how you change your subject unscathed
It is thus extremely important that, before you start your blog, you think carefully about the subject you want to cover. If you have to change the subject after a while because the market has changed radically, for example, do not change tack completely and ensure a smooth transition instead.
When monitoring your traffic stats, alarm bells should go off as soon as you notice that the interest in your blog is decreasing. You should then start thinking about an alternative topic that is in keeping with your current blog but that is better suited to the new market.
Create a second blog around that subject. Create a link from the new blog to the old one and vice versa, so that you can gradually build up traffic. This will allow you to slowly take your audience and your reputation on Google with you to your new site.
Covering a broad or niche topic also impacts the structure of your blog
Whether you write a general blog or a blog on a specific subject, what matters most is knowing how you are going to structure your site. You can do this using categories and possible subcategories. Take a sheet of paper and note down the types of topics you are going to cover.
For a site covering a niche topic, you may not have a lot of different categories, which means you can include them directly in the main menu. For a site with a broader scope, you may prefer to include general categories in the main menu, which have the same level of importance, with subcategories for each.
You can also use subcategories for a niche blog. In both cases, make sure to provide the main categories first (for the smartphone photography blog, for instance: hardware, tips, news and about us). And then subcategories (for the hardware category, for instance: Android, iPhone and other). Consider some postings you would write; will they fit in the various categories you have created? If so, you are on the right track!
Keep everything as straightforward as possible, so that your visitors can access your content with ease – not with 7 subcategories, for example, or multiple drop-down menus. The idea is simply that your visitor, who wishes to read more about that particular category, can easily access postings about it: he just has to click on that menu item.
The lesson to be learned here is: do not be hasty in creating your blog. The first steps do require some thinking, but that effort will ensure that you have a 'future-proof' blog that will keep your visitors enthralled for years to come. And once your blog is fully dressed up with themes and plug-ins, all you have to do is take care of the postings.
And the great thing is: if you choose WordPress hosting from Combell, you will also be able to contact the helpdesk for any questions you may have. And if you want to be completely worry free, you can just go for Combell Managed WordPress hosting.
Find out more about our WordPress hosting