Combell achieved ISO 27701 certification for being GDPR compliant!
At Combell, we put a lot of effort into all things security-related. This is why we are extremely proud to be the first web hosting provider in the Benelux to achieve ISO 27701 certification, which is intended to ensure the protection of your privacy and that of your customers and visitors.
ISO-whaaat? Never heard of it!
The Swiss ISO is the International Organization for Standardization. This organisation (independently) provides international standards in areas such as quality and safety. When a company does its best and meets these standards, the ISO issues a certificate!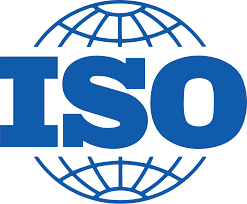 In practice, ISO visits companies to perform an audit of their operations. And when those companies (like Combell, hooray!) comply with the established standards, the ISO issues a specific certificate. Like it recently did for us, making Combell an ISO 27701 certified company!
ISO 27701: GDPR compliant
So one of the certificates in the ISO arsenal is ISO 27701. This certifies that a company meets the standards required to process and store personal data, and is very closely linked to the GDPR.
The certificate is an extension to ISO 27001, which allows a company to show that it meets all the requirements regarding the security of (all) information. So, Combell is also ISO 27001 certified!
What does that mean for you?
In short, ISO 27701 certifies that Combell stores and processes all your personal data in a secure and correct manner. And by the way, not only YOUR data: the personal data that your customers or visitors enter on your website are also processed correctly.
This also means that we fully comply with the rules set out in the European Union's GDPR!
By the way, the certificate does not only apply to Combell, but also to our e-mailing tool Flexmail. This means that, from now on, Flexmail is the first (and only) ISO 27701 certified e-mailing tool!
"So a simple piece of paper with a crazy name on it makes you happy?"
The names of the certificates may not be particularly sexy, but we are absolutely delighted with them. Especially because it is not just 'a simple piece of paper'!
ISO certificates are considered the most reliable guarantee that our customers can have peace of mind with Combell – but you probably already knew that 😉.
In addition to ISO 27701 (for the management of personal information) and IS0 27001 (for the management of any kind of data), we have also been ISO 9001 certified for many years. This certificate demonstrates our commitment to the quality of our products.
Our efforts as your most reliable partner
All the certificates are a recognition of our efforts to ensure the security of our customers and their data.
Our colleagues regularly attend internal training sessions on how to manage your data securely. All the processes involved in managing personal data are also carefully streamlined.
Besides the certificates, we of course also ensure that your services are highly secure and that everything runs smoothly by using our Combell Shield: a collection of defence systems that keep intruders away from your website.
We also provide tailored security solutions for companies and entrepreneurs. This way, your applications and websites will remain online at all times, and your data will be 100% secure.
Would you like to check how secure your IT environment is?