Focus on your business thanks to IT outsourcing
At times, IT management is a bit like gardening as far as your organisation or business is concerned, with IT outsourcing being similar to hiring a gardener. Gardening is great. Anyone blessed with green fingers undoubtedly appreciates the benefits provided by the garden. And in due course, the result will be a lovely place. That is... providing you maintain it on a regular basis, and have the necessary gardening knowledge. If not, the results can also be somewhat disappointing.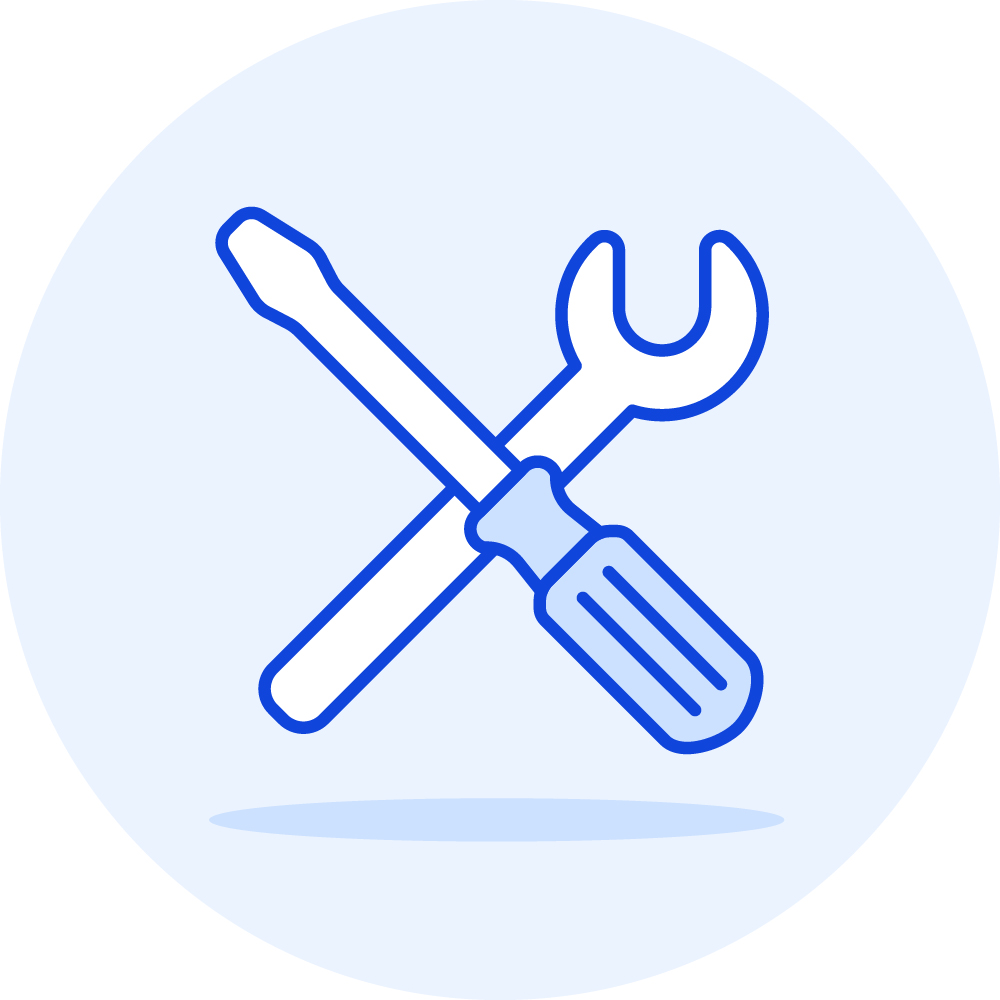 It is exactly the same with your company's IT infrastructure. With the right approach and regular maintenance, you can have a comfortable, digital environment. Your employees have confidence, the information is at their fingertips, and they can relax and focus on their key tasks. Provided, of course, you keep it all in good order.
As a source of daily recreation, IT management is a good deal less relaxing than gardening. As a rule, it is actually quite stressful. IT knowledge requires regular updating. If you do not keep everything up together, minor defects can soon become major issues. And whereas you can schedule your gardening sessions to suit yourself, IT problems can be rather unpredictable and demand immediate attention.
After all, IT is much more than a nice, green box, as it were, – it is vital to your organisation's future. The daily management eats up attention and resources, unless you leave it to professionals. And you do not have to do that in an all-or-nothing fashion, although that is possible, of course. Combell can offer your team professional reinforcements for specific tasks, or take over complete responsibility.
Find out about our solutions for IT outsourcing
Free yourself to concentrate on your core business
Do you have a couple of servers or dozens or hundreds of them? Have you opted for hosting in your own environment or in a professional data centre? In any of these scenarios, there are numerous repetitive tasks. These demand time, expertise and regular attention. Combell can save you from all these concerns with an approach that takes account of your situation, your needs and the expertise of your own team.
Outsourcing your IT frees you up to focus more on your business, and you can sleep easier. And if you go into the garden, then you do it for your own pleasure.
Identify where your added value lies
Do you still need an IT department if you go all out for IT outsourcing? Most businesses opt nonetheless to manage at least part of the IT activities themselves. This preserves your oversight and your own IT team remains a direct consultation partner that knows your needs inside out. However, it is best not to keep doing everything yourself. As an organisation, you have to critically weigh up where the biggest added value lies.
Does it lie in the management of your own hardware? Your own computer room or data centre? In standby services to monitor it 24/7 and respond rapidly if necessary? In the installation of patches and updates for additional security? Or does it lie rather in business-specific knowledge, IT project management and a future-oriented technical architecture?
With IT outsourcing, you are parting company completely with the operational responsibility for the IT infrastructure. Specialists are in short supply. By means of IT outsourcing, you can fully focus on future-oriented projects. Day-to-day management is also important, but economies of scale mean that this can often be done better and cheaper by a reliable third party.
IT outsourcing – A landscaped garden, with zero worries
Infrastructure IT and project IT are interdependent. But they are also completely different disciplines. When they mutually reinforce each other, you can fully concentrate on the future of your organisation. Consequently, Combell makes an ideal partner, thanks to:
Top performance: A reliable IT service partner such as Combell has experts in every area. In addition, we use the latest technology and the most powerful IT tools. This means you can be sure of the best performance.
Dependable security: Hackers and spammers are an acute danger to the availability, integrity and confidentiality of your digital information flows. Your IT outsourcing partner uses the latest security tools and ensures secure access to your business data.
Full flexibility: Your IT solutions will grow flexibly in harmony with your business. Do you need more storage capacity or new tools? A phone call to your partner is all it takes.
'Anywhere, anytime' availability: If you opt for cloud hosting, your employees will have 24/7 access to all necessary business data and applications from wherever they happen to be working.
Cost control: The purchase and maintenance of self-managed IT infrastructure, including software and licences, is very expensive. IT outsourcing is nearly always a cheaper option.
Supplier becomes partner: Combell offers 'vested outsourcing'. This is a newer form of outsourcing in which the focus lies on the result of the mutual cooperation. A common objective stimulates innovation and improves cost efficiency. The threshold for engaging in conversation and looking for solutions is significantly lowered.
Choose the right digital gardener
How do you choose the right IT outsourcing or services partner? It is not only about who charges the least. Expertise, service and reliability are decisive factors of at least equal importance. Here are 4 tips for selecting the right partner for the outsourcing of your IT.
How long has the provider been active in the sector for? With how many employees? Does the organisation have long-term viability? What are its plans for the future? Cooperation should be flexible but still directed towards the long-term perspective.
How much experience does the outsourcing partner have? The customers to whom they provide their services – how many are there, and what kind of customers are they?
Ask for references and contact them. This way, you will find out more about the performance, reliability and quality of the service.
A Service Level Agreement (SLA) describes the agreed service and the quality standards. So you know what service you can expect. At Combell, we guarantee 99.999% availability of our services in our SLA.
Still not convinced? Start a conversation with us to discover how your own IT organisation can work in a perfectly complementary way. Do you have IT expertise yourself? Keep it in-house for sure, but put it to work where it delivers the most added value.
Contact us for personal advice