7 reasons to choose Microsoft 365 (Office 365)
Microsoft 365 (Office 365) is the ideal solution for customer-oriented SMEs. Choosing Combell's Microsoft 365 gives you the opportunity to enjoy Combell's major assets straight away: a free domain name, our expert assistance including the migration and configuration of your mailboxes, and, above all, guaranteed uptime.
But Combell's Microsoft 365 Suite has much more to offer than just Outlook, Word and Excel! Below, we will highlight seven handy productivity tools that will help your business thrive.
Microsoft 365 (Office 365): a subscription-based Office Suite
With Microsoft 365, Microsoft has taken a big step forward in its Office software. You no longer buy the whole package, but take out a subscription that gives you access to the entire productivity software. In addition, the suite has been enhanced with numerous tools that facilitate online collaboration.
Access to all Office products:
Word (word processor)
PowerPoint (presentations)
Excel (spreadsheets)
OneNote (organisation of notes for projects)
Outlook (e-mail)
Publisher (document layout)
Access (working with databases)
Online access via a browser or installation of the software on a certain number of devices, depending on the subscription
All documents are stored centrally in a OneDrive storage space of no less than 1 TB, so that you can always access them, wherever you are.
The latest updates are always available – and the new tools that are being developed are added automatically!
7 additional features of Microsoft 365 (Office 365) highlighted
Your Microsoft 365 subscription includes 7 extra features that you probably do not know very well yet. Below, we will give you more details about them.
1. Exchange online: much more than synchronisation
Microsoft 365 gives you access to Exchange online. Your e-mails will be synchronised across all devices, but so will your tasks, your address book and your to-do lists.
However, Exchange Online has much more to offer.
Hybrid flexibility: Medium and large companies using their own on-premises Exchange server can leave some of the mailboxes on their own server, and have other mailboxes migrated to Exchange Online. Not only is this ideal to develop a step-by-step migration plan to Exchange Online, but you can also use this system to reduce the workload on your own Exchange server.
Single sign-on: Whether the mailbox is on your own server or on Exchange Online, the user has to go through the same authentication process. This makes it easier to create and delete accounts when an employee leaves.
Ample limits: your mailbox offers no less than 50 GB of storage space, and even allows you to send e-mails as large as 150 MB!
Microsoft 365 Goups: groups within your organisation can have a shared mailbox, which is useful for collaborating online, in a secure environment.
2. Microsoft Bookings: allow your customers to make an appointment themselves
SMEs such as hairdressers, beauticians, group practices, etc. can save a lot of time thanks to Bookings. This tool allows customers to make an appointment themselves with one of your collaborators. No more time-consuming phone calls for which you have to interrupt your work: customers can schedule their appointment themselves via the booking page.
The tool consists of three elements:
On the booking page, the customer can schedule his appointment. You can have this page displayed on your Facebook page or on your own website.
Create a set of pages where you keep track of your customers' preferences, a list of collaborators and their schedules, the services the customer can choose from and their cost, your opening hours, etc.
On the mobile app, you can see all the bookings and the contact information of your customers, and you can also make manual bookings yourself if your customer prefers to make his appointment by phone.
An extensive manual shows you how things work in practice.
With Microsoft 365 (Office 365)'s Microsoft Bookings, you allow your customers to make appointments themselves. This way, you do not have to constantly interrupt your work to answer the phone!
3. Improve your customer relationships with Outlook Customer Manager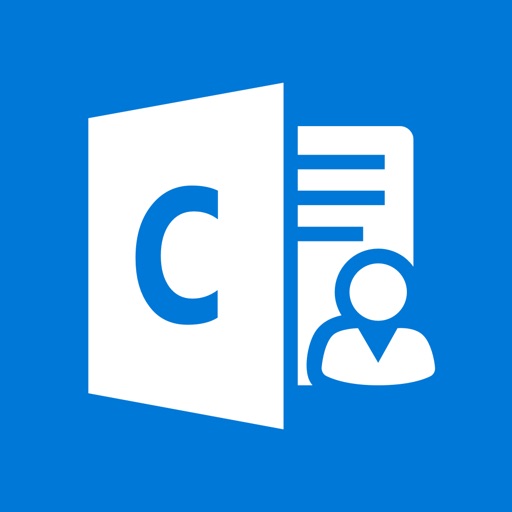 It is essential that you take care of the contact with your customers. Your Outlook e-mail client is a great starting point for this, because that is where most of the communication takes place. But this extra tool helps you manage your customer relationships. Outlook Customer Manager allows you to instantly see which e-mails you have exchanged with a particular customer, which tasks are linked to them, and to what extent they have been followed up.
Collects information and tasks from e-mails, invites, call history, Excel sheets, handwritten notes, and other team members.
Information from meetings, phone calls, notes, files, tasks, deals and deadlines are automatically organised in a timeline next to your inbox.
Receive reminders regarding items that need to be followed up or your appointments with a customer.
View deals by stage, close date, priority and amount.
A list of key customers and deals is generated automatically. This will definitely provide valuable support to your company!
Ideal for companies that do not (yet) need separate Customer Relations Management (CRM) software: this tool simply comes with your Outlook, and you do not need to learn new software. It works with information collected from your Outlook e-mails and calendar, Skype for Business and Office Graph.
This manual will help you get started.
4. PowerApps: unleash the power of your Microsoft 365 data
Employees often have to keep a record of the tasks they perform on the shop floor (a check on a vehicle, for example). Instead of writing down the data on paper and entering it later in the office, using an app on a smartphone or tablet is a much more convenient option. But having an app developed by an external developer can be very expensive.
PowerApps enables you to build the apps you need for mobile devices and tablets, without having to write code yourself. Your collaborators can thus work and enter all the relevant data on the shop floor using your apps.
Work using 'point and click'.
Build a PowerApp from scratch, or pick a template.
'Connectors' allow you to connect data directly to other applications such as Dynamics 365, Dropbox, Salesforce, Slack, etc.
Here is a quick example: use Forms to design a form on which your collaborator writes down control functions. Use PowerApps to turn this form into an app for the tablet he is using in his work, and all the data will be transferred to the connected Office component.
Read more on the Microsoft website. A few examples can also be found on the YouTube channel.
5. Collaborating online with Teams, Yammer and Planner
Since you and your collaborators have access to personal and shared documents in the cloud anytime, anywhere, it is now much easier for everyone to collaborate. For this purpose, Combell's Microsoft 365 features various online collaboration tools. The most popular ones are:
Teams:
A chat-based tool to collaborate with colleagues on a project.
Share documents
Chat with your team
Follow the conversations about a project to track its progress, or gain insights
Start a meeting from Teams, etc.
Yammer:
A social network for private communication within organisations. This one works very much like Facebook, except that access is limited to approved e-mail addresses. Your company details remain confidential!
Discovery feed: follow what is happening in your company, draw inspiration from other users' knowledge
Inbox: receive messages and give them priority
Groups: follow groups and join communities to gain insights and ideas
Conversations: follow, like, reply, and share postings. With @mention, you can involve someone in a conversation
This video shows how interesting Yammer is for your company.
Microsoft Planner:
Organise teamwork.
Put together a team to work on a project
Determine who should carry out the different tasks and deadlines
Monitor the progress of the project – each project has its own board
The click and drag functionality allows you to change who should perform the task
My Tasks allows you to see what you have to do yourself
This video will show you how Planner perfectly interacts with SharePoint.
The special thing about these tools is that you can work with one identity for all components. And all components also work together, via a user-friendly interface.
6. Staffhub: the HR tool that takes a lot of work off your hands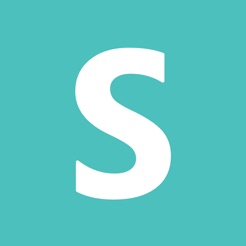 StaffHub: an HR-oriented task planner focusing on timetables and shifts, intended for frontline employees in retail and hospitality, and less for knowledge workers for whom collaboration tools are intended.
Plan your employees' schedules based on their tasks
Your employee immediately gets an overview of his/her workday today, tomorrow, and the coming weeks
Is there an unexpected change of plans with your employee? He/she can use the app to ask a colleague to take over the shift, after which the app requests approval from the HR manager for the swap
Employees can easily communicate with each other, in groups or privately
Note: As of October 2019, this tool will become part of Teams, under Home (employees can log in/out during their shift or break) and Shifts (HR managers can create, update and distribute work schedules and process leave requests).
See how Staffhub works.
Easily collaborate on projects with the online collaboration tools Teams, Yammer, Planner and Staffhub that come with your Combell Microsoft 365 (Office 365) Business Basic or Standard subscription.
7. Online meetings: no more traffic jams!
Have you ever thought about the fact that your employees lose many valuable hours in traffic jams, on their way to meetings or to their regular workplace? Teleworking is a solution. But consulting with your colleagues, face to face, remains a necessity.
Online meetings are the answer.
Have a face-to-face HD video conversation with one or 250 people. Thanks to the photo and job description of the person speaking, you can immediately know who is who!
Use a whiteboard, a poll or a Q&A to come up with ideas.
Collaborate on a document in a real-time meeting set up on an ad hoc basis.
With the Teams app for Android, iOS, Windows and MacOS, you can also attend a meeting on the go. Upload photos or stream videos that others can see right away.
Chats are saved on your device so that the participants can find out what was discussed after the meeting.
Record a meeting: if you were unable to participate, you can watch it later.
This is just a small selection from the extensive package of productivity programs that you have at your disposal in your Combell Microsoft 365 subscription. For a quick overview, please visit our comparison pages
Why choose Microsoft 365 (Office 365) from Combell?
Combell's Microsoft 365 allows you to use all these tools, but also provides you with the personal assistance of our experts. Let your trusted contacts guide you, in your own language, and at the time that suits you. This way, you will be able to get the most out of these amazing features, and your business will get a real power boost!
A subscription with Combell comes with the following benefits:
Free domain name: create as many e-mail addresses as you like using your domain name, such as sales@domainname.be, peter@domainname.be, etc.
Free 24/7 support via e-mail and a toll-free hotline: our Combell experts will assist you in your own language
Free configuration assistant by phone: call us if you have any troubles setting up your Microsoft 365 on your devices, including your smartphone.
Free transfer service: if you already have an Exchange or Office mailbox, we will transfer it to our servers for free.
If you are not sure which subscription is the best for your company, our experts will help you out with tailored advice!